At Omori Diamonds inc., we specialize in crafting fine engagement rings and custom jewelry featuring precious gemstones such as emeralds in Winnipeg, Manitoba. In today's article we will be talking about May's brilliant birthstone. Read on to learn more about emeralds and view beautiful jewelry designs featuring this wonderful gem.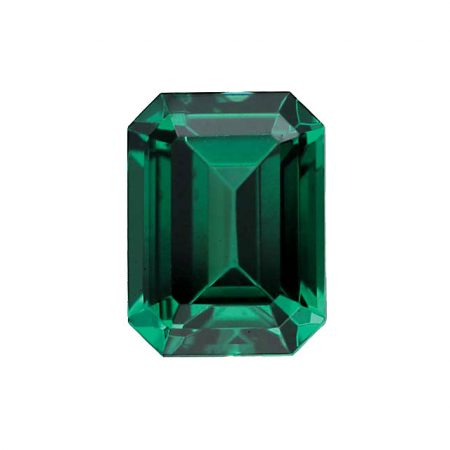 Known for their deep green beautiful colour, emeralds are believed to have been first mined in ancient Egypt as far back as 3500 B.C. and were loved by royalty. Later the emerald was also a favourite in both ancient Greece and Rome and then in Europe at large prior to becoming the stone of choice for many hollywood celebrities.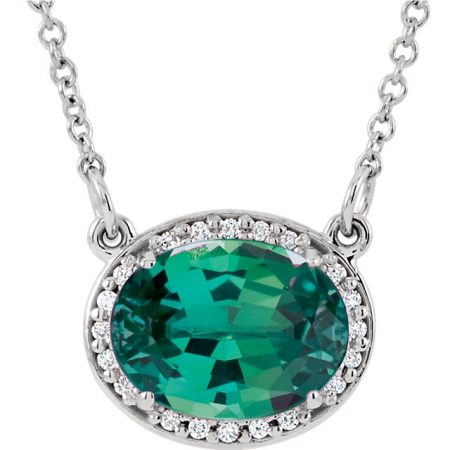 The mineral family which emeralds belong to is known as beryl and they are hexagonal in their natural shape. In terms of their hardness they are within the 7.5-8 range on the Mohns scale of mineral hardness. This means that they are slightly softer then sapphires and rubies which score a 9 on the scale, with diamonds scoring a solid 10.
A Vintage Delight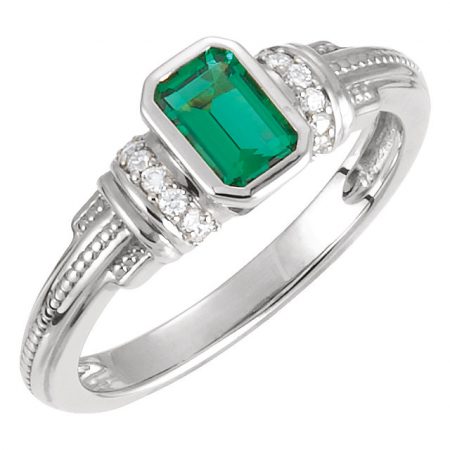 Perhaps due to their timeless appeal over the generations, emeralds are often seen in antique and vintage inspired jewelry and engagement rings. It seems that the deep colour and often rectangular shape, go perfect with the intricate engraving and geometric patters often seen in vintage and even art deco jewelry designs. Emeralds can be set as the main feature of the design or simply as a complement as is seen in many diamond and emerald rings and designs.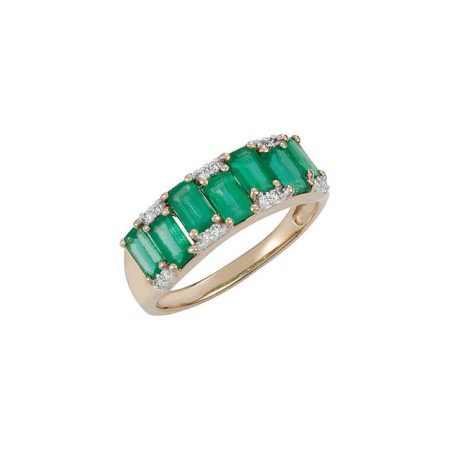 Famous Favourites
As mentioned, the emerald has been a favourite among the rich and famous for many years. With the most famous being Elizabeth Taylor, who owned a number of famous jewelry pieces featuring emeralds, such as a pair of exceptional emerald earrings which she wore during her meeting with Queen Elizabeth. In terms of famous engagement rings, perhaps one of the most well known in American history is the emerald and diamond engagement ring worn by Jacquline Kennedy which was created in a side by side, two stone style, still seen in engagement rings today.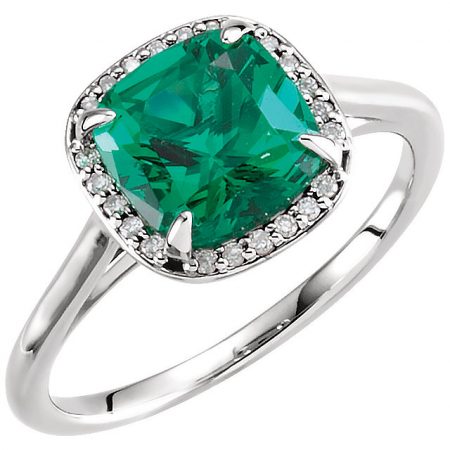 Emerald and Diamond combination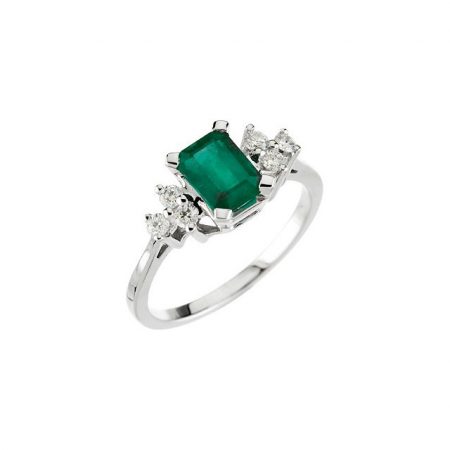 Of all the colour combinations when it comes to creating a gemstone ring, an emerald mixed with diamonds is truly a match made in heaven. The sparkle of perfectly cut diamonds seems to bring out the deep green lustre of the stone making the colour really pop. Check out this custom three stone emerald ring that we created as for a client a while back.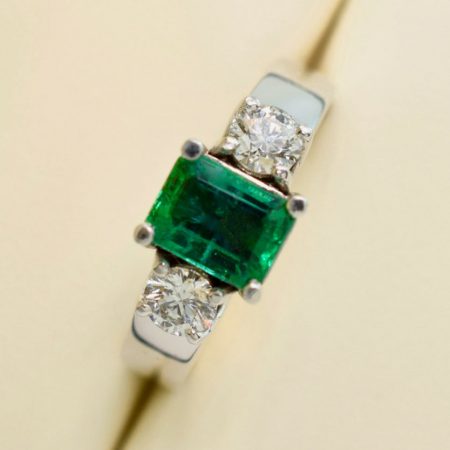 As you can see the beautiful round diamonds on either side help to perfectly complement the centre stone. Be sure to visit our custom design engagement rings page to learn more about creating your perfect custom ring with our designer.
Perfect for earrings
Aside from engagement rings and custom rings, emerald are also a wonderful choice for earrings and pendants as well. Here are a few emerald designs available through our catalog which make for perfect gifts for any occasion.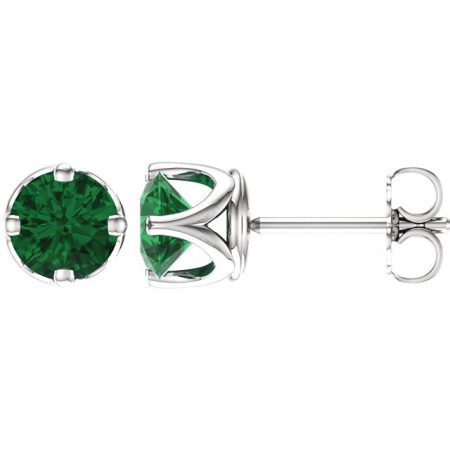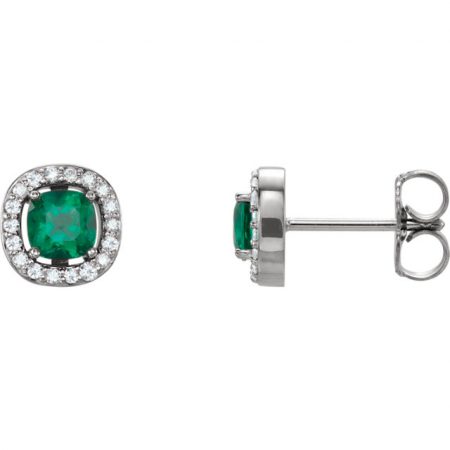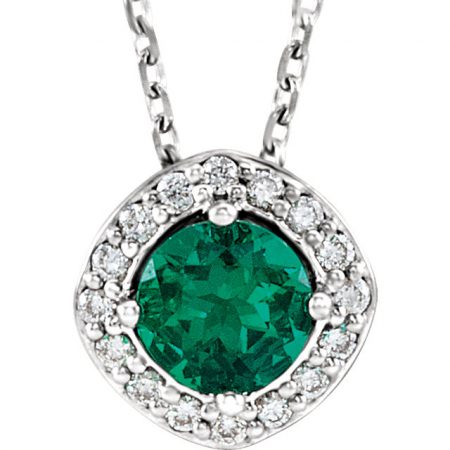 Thanks very much for checking out this article on May's birthstone, emerald. We hope you have enjoyed learning about emeralds and been inspired by some of the style possibilities available. If you are looking to create a wonderful piece of custom jewelry featuring emeralds, sapphires, diamonds or another precious stone, feel free to contact us to book your appointment with our designer. In the mean time don't forget to keep in touch by following us on  facebook, twitter or instagram!