We specialize in providing a personal approach to custom jewellery design and diamonds. You can choose to be as involved as you wish and see your design come to life though each step or simply offer your initial input and then leave the rest to our award winning design team. Learn more below…
Submit an inquiry to book a free design consultation or call us at (204) 951-7040 to talk to an expert. Let's create a masterpiece together!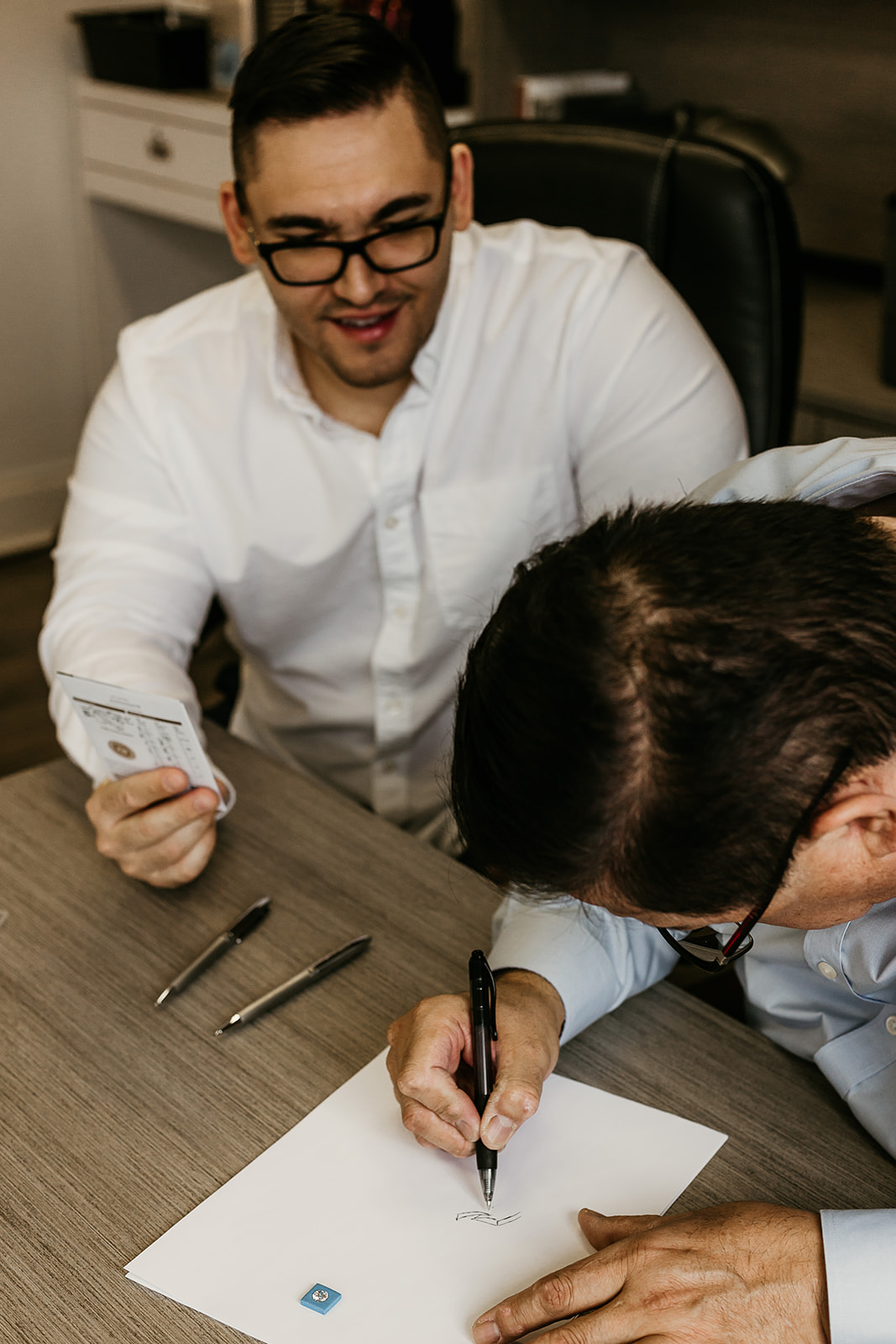 Step 1: Client Consultation
First, contact us to book your appointment and discuss any ideas you have for your jewellery piece. Feel free to show us pictures that inspire you such as other designs, shapes or inspiration from nature.
Guided by your style preferences and budget, we'll identify a selection of diamonds and/or gemstones that best meet your requirements using our extensive knowledge and connections within the gem trade.
If you are on a rushed timeline we may suggest one of our catalog styles which can be quickly set and finished without the full custom process.
Step 2: Creating Your Design
For the next step of the custom process we will often begin the process by creating some basic sketches of your design. These may be done using computer aided drawing (CAD) or sometimes we may carve a wax model for you to view and suggest any changes needed. This will allow you to see your design come to life and make sure it is right for you before moving to the next step!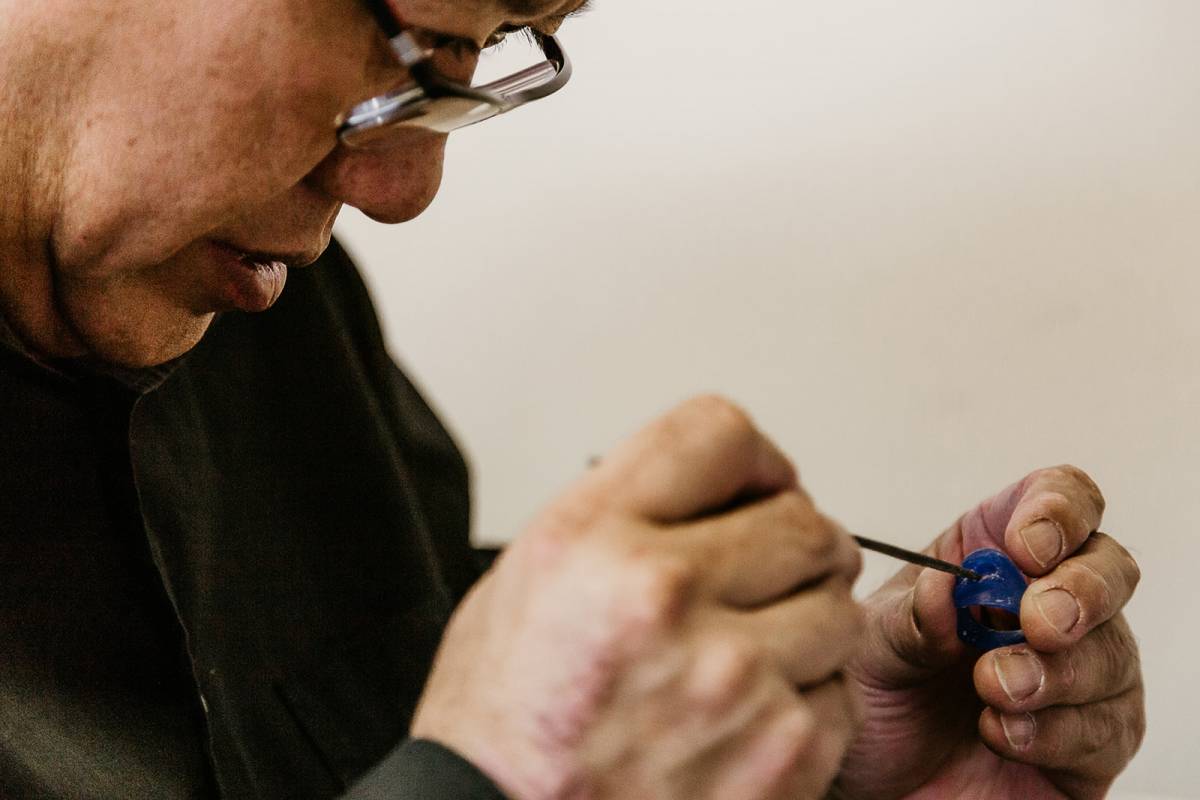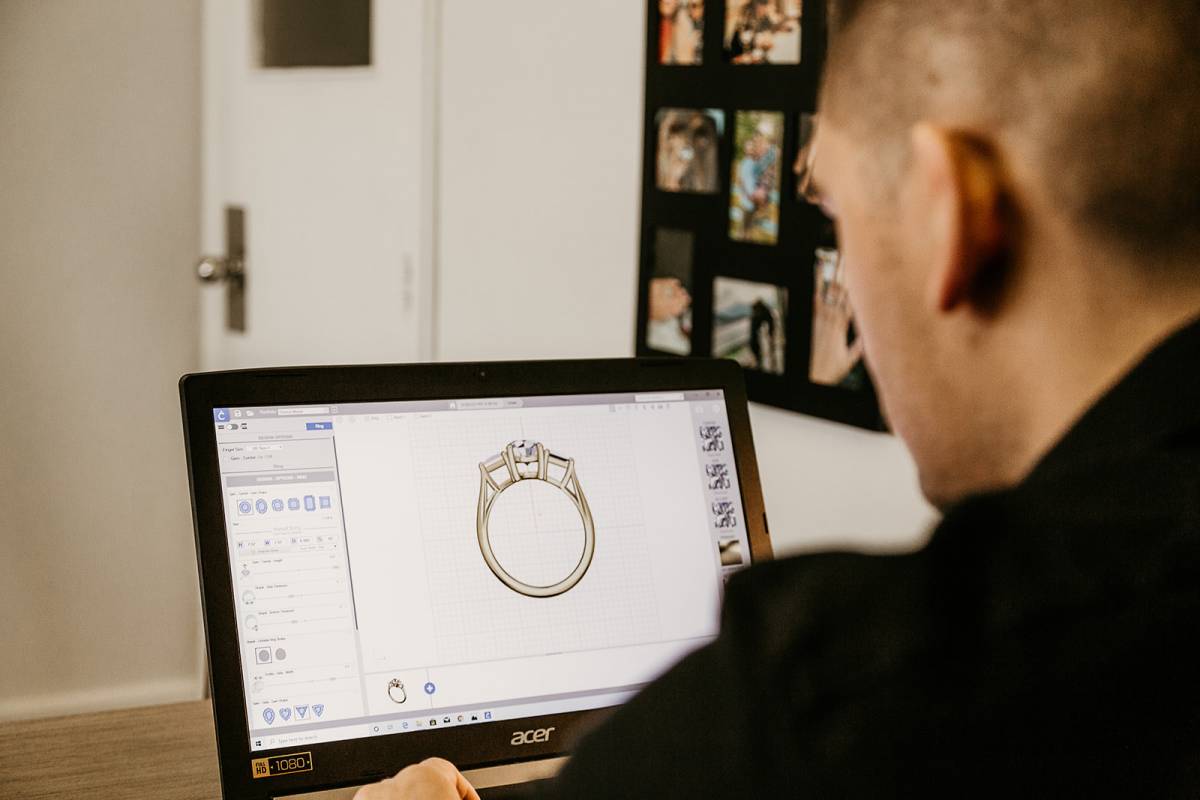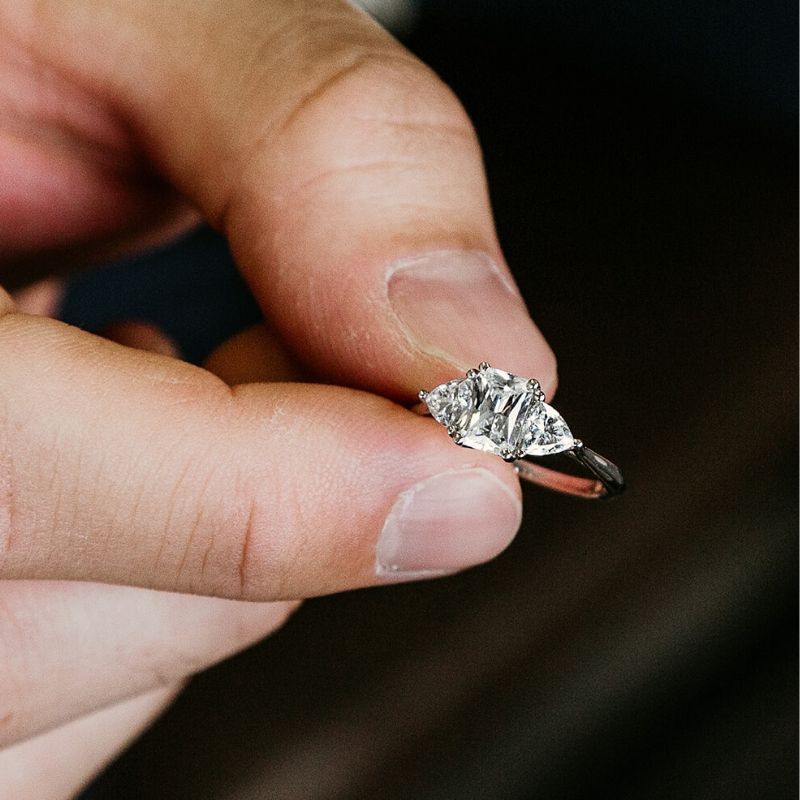 STEP 3 : Receive your masterpiece
Once the design is settled upon our expert team will craft your design from the ground up in precious metal to the highest standards. Our master goldsmith will then set the stones, assemble and polish your masterpiece. When the piece is finished we will contact you to either come down and collect your piece or make arrangements to have it sent by insured priority shipping.
Book Your Free Design Consultation 
What makes Omori Diamonds inc. special?
We have helped hundreds of couples and individuals to create their perfect engagement rings and jewellery pieces. Each Omori Design is crafted specifically for each individual client, using their input and ideas as inspiration. Each diamond, sapphire or gemstone is sourced to fit that client's style preferences and budget. This means you leave our interactions with a feeling of true customization knowing that your unique identity will be expressed through the lifelong treasure we create. 
As a passionate team of artisan craftsmen, our expertise lies both in patient communication, and in a vast knowledge of the design and diamond trade. These skills have been acquired through years of practice, apprenticeship and creative experimentation. We invite you to book your free appointment with our award winning designer to see why so many individuals have chosen Omori Diamonds inc. as their own personal jeweller.
How do you differ from other jewellery stores?
Most retail stores invest in large showrooms, a commissioned sales staff and a large mass-produced inventory. This results in high cost markups and less room for authentic custom design. At Omori Diamonds inc., we create unique pieces for each individual client and allow them to meet our expert designer and diamond expert directly. Using advanced 3D imaging and design methods, we build your design from scratch, with your ideas and inspiration as a guide.
By importing diamonds directly and reducing overhead though a modest office and small staff, we are able to provide the best/largest diamond options to fit your budget. At Omori Diamonds inc., you will receive a bigger, better diamond in a ring that's built to last.
To find out more about what distinguishes us from other jewellers please view our client testimonials.
Where are you located?
We are located inside of 2003 Portage Avenue, with our entrance at the side of the building on Linwood street.
We are by appointment only so please phone (204) 951-7040 to set up a time where we can provide you with our full attention.
Are you by appointment only?
Since we are a 100% family owned and operated, father- son team, we strongly suggest that you contact us and schedule an appointment so that we can ensure adequate time and our undivided attention. We have two offices, one of which we use for appointments at 2003 Portage Ave, and another office we use for administrative purposes only. In the event that we are at our admin office, it's recommended that you set up an appointment.
Do you do restyling? Can I use my heirloom jewellery to make something new?
We currently only have time to take on a limited number of projects involving redesigning client's heirloom pieces or using stones purchased elsewhere. If this is something you are interested in please contact us to inquire about availability. 
Please be advised, although we are fully insured for stones purchased by us, we do not take responsibility for damage to stones which are purchased elsewhere/ brought in by clients.
How long does a custom piece take to create?
Custom designs generally take anywhere from 4-8 weeks from start to finish. If you are on a strict time line, please let us know and we will try to accommodate or suggest a one of our catalogue styles which can be available much quicker.
What is your exchange/ return policy?
As all of our pieces are custom made for each individual, we cannot accept returns or exchanges. We do greatly value our close relationship with our clients and aim to do anything we can to help if you find yourself in this position. 
Do you offer financing?
We do not offer financing however we do allow your piece to be paid for in installments after the initial down payment is made. We do require that your purchase is paid in full before it leaves our shop.
"Jim's jewellery designs are amazing and I love the end product. His knowledge of diamonds and gems is outstanding".
– Susan P
"Jim helped my husband design my engagement ring. I get compliments on it all the time, and I proudly tell them that it's one-of-a-kind!"
– Melanie M
"We loved how attentively Jim Omori listened to our comments about what we envisioned for the creation of a ring using our existing diamonds, and we LOVED the final product!"
– A.R.
"We had some blue sapphire earrings made for my wife and they look fantastic! Excellent Product, Excellent Service and Excellent People."
– Kevin M
"Jim made it easier for me to narrow to the style of ring that would look good on my hand and he incorporated the diamonds from a family ring I had into the band. The end result was beautiful and I couldn't be happier. "
– Donald S