Moissanite Rings In Winnipeg
Ethically Sourced & Excellent Price
We specialize in creating fine moissanite rings in Winnipeg, tailored to your style and budget. Moissanite is both eco friendly and cost effective. This means that you will receive a much larger stone for your budget. Call or inquire to book your free appointment with an expert to begin creating your masterpiece.
Contact us to book a free appointment or call us at (204) 951-7040 to talk to an expert. Let's create a masterpiece together!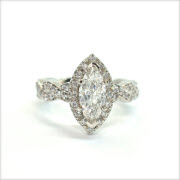 "Jim is amazing to deal with! He took my design and made it a reality faster than anticipated, the Mrs. is extremely happy with her engagement ring and we will be returning for our wedding bands "- Adam T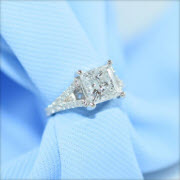 "I recently had the great opportunity to work with Jim to design an engagement ring for my fiance. I had an idea in mind as to how I wanted the ring to look and I was definitely excited to see the ring turn out even better than I had imagined! Jim is definitely an expert within his field."
– Ryan M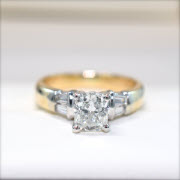 "We really appreciated how Jim made us feel confident in the diamond we chose, answering all our questions and addressing our concerns, and it certainly did not disappoint when we finally saw it in person – amazingly sparkly and exactly what I had envisioned. He really takes his time choosing the right diamond…The finished product is simply breath-taking…" – Karissa
Value
Less $ per carat than diamonds.
Eco Friendly
Created mine free, with minimal land usage
Durability
Incredible hardness, made to last
Moissanite is a rare diamond-like crystal which was originally discovered by Nobel Prize winning scientist Henri Moissan inside of a meteor crater. Due to it's rarity, gemologists have perfected a method of reproducing this special gem to standards which make it very similar to diamonds in terms of it's brilliance and hardness. This means that moissanite is not only conflict free and eco friendly but also extremely cost effective. We specialize in sourcing only the finest moissanite available set in our expertly crafted custom designs.