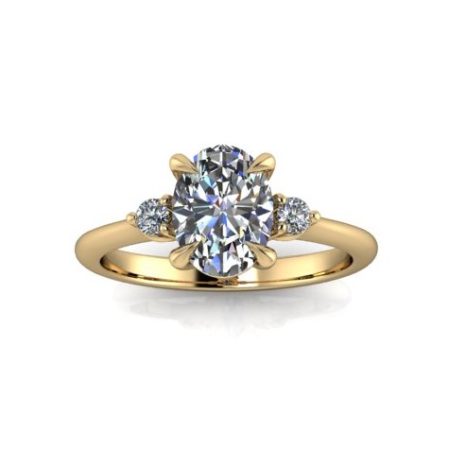 In todays article we will be discussing some important tips for anyone looking to buy engagement rings in Winnipeg. As a premier designer and creator of custom jewelry and engagement rings, this is something we know a lot about. Whether you are looking for a diamond ring, or a piece featuring sapphires and gemstones, we will help you find the custom design that is right for you.
Where to buy engagement rings in Winnipeg
Winnipeg is home to a variety of diamond jewelers and custom houses so engagement rings are certainly plentiful. Just take a walk through downtown and you will find many of the best jewelry stores in Winnipeg. However, finding the engagement ring that is perfect for you can be a task that takes some consideration.
To help you make the right choice, we invite you to check out Omori Diamonds, as we specialize specifically in custom engagement rings and diamonds. Over the past few years we have gained a reputation as one of the best jewelry stores in Winnipeg.
Our social media profiles and website features some of our recent engagement rings and we also provide you with extensive diamond education so that you can learn about all of the top styles and diamond cuts.
Another reason why we are the top choice for buying engagement rings in Winnipeg is that we provide a premium custom jewelry design process. We meet directly with you to help guide you through the process and create your custom ring from scratch!
Even if don't know the exact style you are looking for, our team can you narrow down the perfect engagement ring in Winnipeg. Whether this is your first time shopping for an engagement ring or you have had some experience checking out local jewelry stores, our team will provide the best experience possible.
During your engagement ring consultation, we will also help you select the perfect diamond or precious gem to go with your custom ring. We will also go over the differences between lab grown diamonds and natural diamonds as this has been an important topic as of late.
For more engagement ring tips, check out this article on the GIA website. 
Conclusion
While it may take some time to find the best jeweler in Winnipeg for you, it will be worth the effort. With so many different styles and diamond cuts available the choices may seem overwhelming. That why we are here to help you through the entire process start to finish.
ARE YOU READY TO FIND YOUR PERFECT ENGAGEMENT RING IN WINNIPEG?
Contact Omori Diamonds inc. to book your free design appointment now!
In the mean time check out our instagram and facebook accounts.