Omori Diamonds inc. specializes in creating a wide variety of fine engagement rings in Winnipeg, Manitoba. We also source the most exceptional natural diamonds, lab created diamonds and sapphires available in the world. In today's article we will be showing you one of the most time tested and wonderful designs. The classic 6 prong solitaire engagement ring!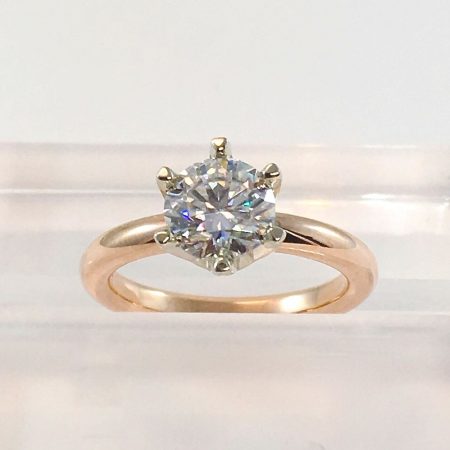 The 6 prong solitaire engagement ring has been a favorite and timeless style for many decades. Originally popularized by one of the most well known jewellery stores, Tiffany, this style of engagement ring has become iconic in its easily recognizable and symmetrical look. A quick browse through any of the top 10 lists of the best celebrity engagement rings is also sure to find many examples of this classic style.
The above design is a 6 prong solitaire which has been crafted in rose gold as well as white gold claws. We often suggest using the two shades of gold so that the diamonds will not take on the red hue of the rose gold, and will look exceptional and colorless under all light conditions.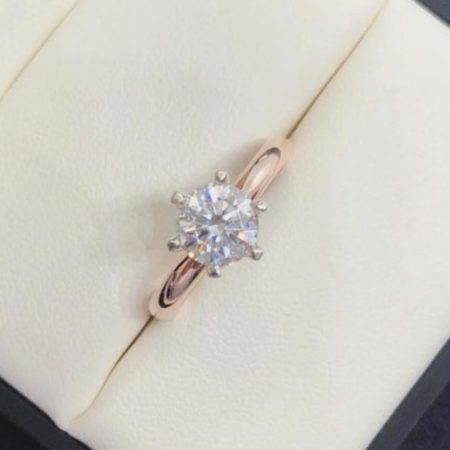 Endless options for the band and profile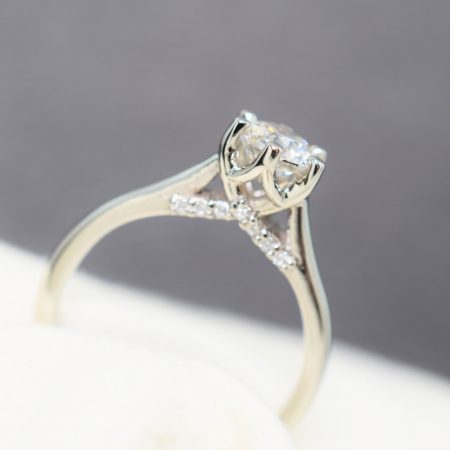 Just because of it's simplicity, don't be fooled into thinking that there are not numerous opportunities for creativity when it comes to the 6 prong solitaire engagement ring. Above is a photo of one of our most loves styles of solitaires which features a sort of interlocking diamond basket shape of the claws as well as a strand of diamonds which  criss cross under the setting. This particular engagement ring has been one of the most popular engagement rings on our instagram page.
This allows room for much customization when it comes to the design process and gives our clients an opportunity to set a number of hidden gems and details to their ring, much like in the case of the hidden halo engagement rings which have been very popular as of late.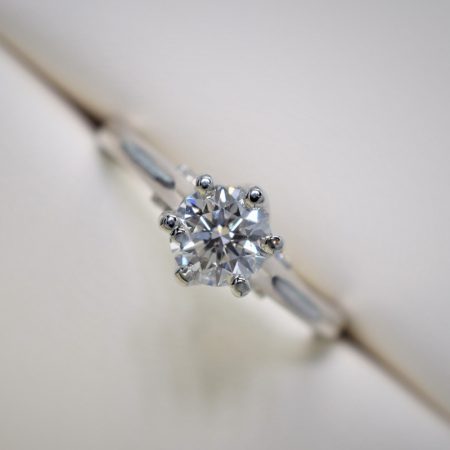 Thanks very much for checking out this article on the classic 6 prong solitaire engagement ring. We hope you have loved learning about this style and have gotten some creative inspiration to create your own beautiful custom ring.
Be sure to stay tuned for further articles on our latest custom designs and engagement ring styles. Be sure to stay in touch through our facebook, twitter or instagram accounts.
Are you ready to create your own custom 6 prong solitaire engagement ring in Winnipeg?
Contact Omori Diamonds inc. to book your free design appointment now!