We design and create fine wedding rings, engagement rings and custom jewellery in Winnipeg. Today we will be showing you 5 great three stone diamond rings available to order through our catalogue. These rings feature many of the most popular style traits such as rose gold, vintage design and of course the finest diamonds and sapphires. Read on to check out top designs. 
Three stone yellow gold ring with baguette diamonds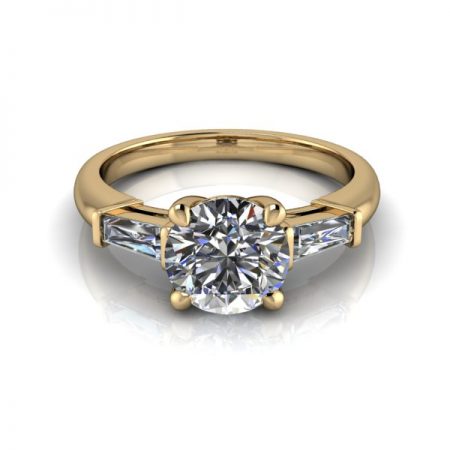 This ring features a large centre stone with a wonderful baguette diamond on either side. Elegant and simple, the side diamonds draw attention to the centre stone allowing it to steal all the attention. This ring can also be customized with sapphires, rubies or other precious gems and can also be even further enhanced with addition of extra diamonds.
Three stone diamond ring with double baguette diamonds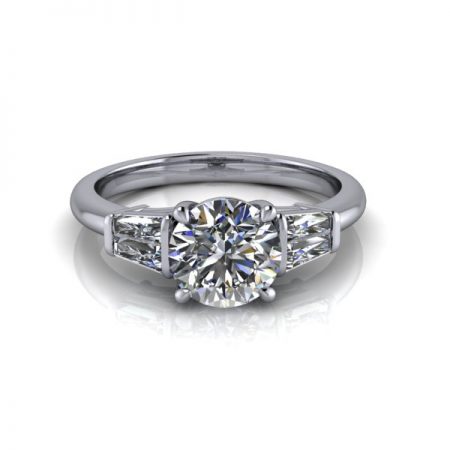 Just in case two baguette diamonds was not enough, this design features a row of double baguettes just for even more sparkle. Like the first ring, this design can be customized with different precious gems or by adding side diamonds to brighten things up even more.
Sapphire trillion three stone ring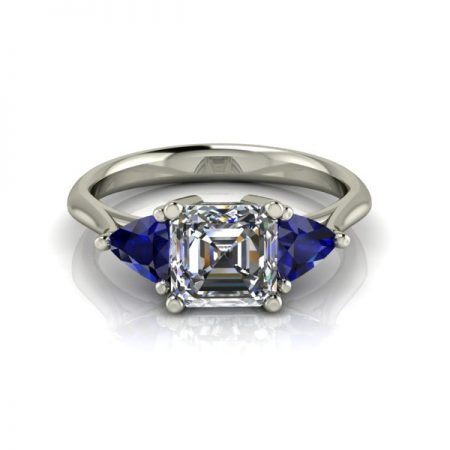 This ring features a brilliant centre square diamond as the centre stone with trillion sapphires on the side. Sapphires, next to diamonds are by far our most popular precious gem and due to their incredible hardness they wear very well over time. be sure to check out previous articles on sapphire engagement rings if you love this royal stone. For those who love Kate Middelton's ring be sure to check out in style magazine's article on the best celebrity engagement rings ever!
Yellow gold princess cut diamond three stone ring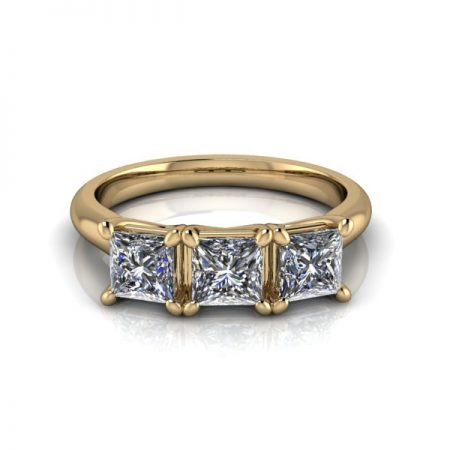 Similar to one of our precious custom three stone designs, this ring features a winning combination of yellow gold and three princess cut centre stones. If you love this exceptional diamond cut, be sure to check out our blog on princess cut engagement rings.
Rose gold three stone ring with black diamonds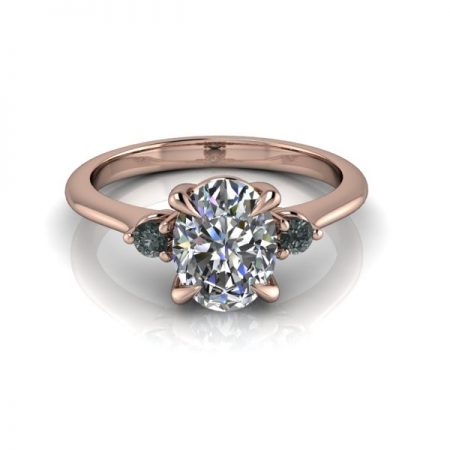 With black diamonds trending over the last year and a half, this ring combines a couple of other very popular engagement ring trends of 2019, rose gold and oval diamonds. The colour contrast of this ring is outstanding and is sure to wow everyone who sees it, both in person and on instagram.
Thanks very much for checking out these spectacular three stone diamond rings. We hope you have enjoyed checking out these beautiful and versatile styles. Feel free to contact us any time to begin creating your own dream ring and don't forget to connect with us on  facebook, twitter or instagram.