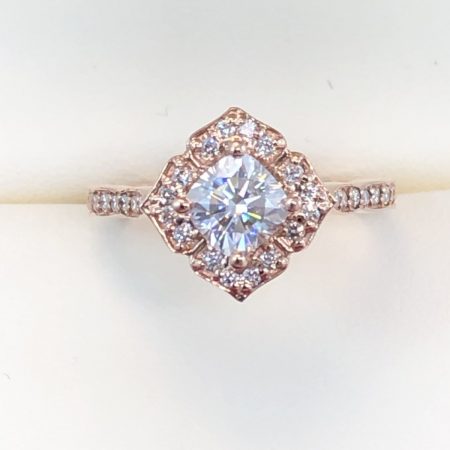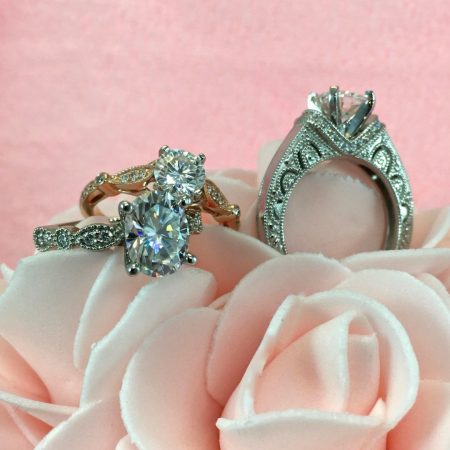 We design and create fine vintage engagement rings in Canada which are crafted for maximum brilliance and timeless quality. As a premier custom jeweller in Winnipeg, our expertise lies in working directly with our clients to help them select or create the perfect dream ring for their own individual style. 
Submit an inquiry to book a free appointment or call us at (204) 951-7040 to talk to an expert. Let's create a masterpiece together!
Most Popular Vintage Engagement Ring Styles
Here are some of our most popular styles of vintage and antique inspired engagement rings. Keep in mind that these styles can be used as inspiration for a completely unique design and we can easily mix and match aspects from different designs.
All designs can also be created with diamonds, sapphires and a wide variety of precious gems such as rubies, moissanite and lab created diamonds.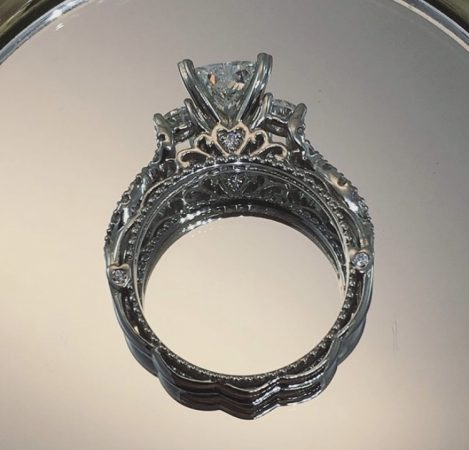 This detailed vintage engagement ring was created for a client last year and features extremely ornate piercing and engraving along the band. This wonderful ring also features a beautiful heart shaped diamond as the centre stone and a smaller heart shaped diamond on the bridge. As mentioned in previous blogs, the bridge of the ring is often an excellent spot to set different hidden gems and details.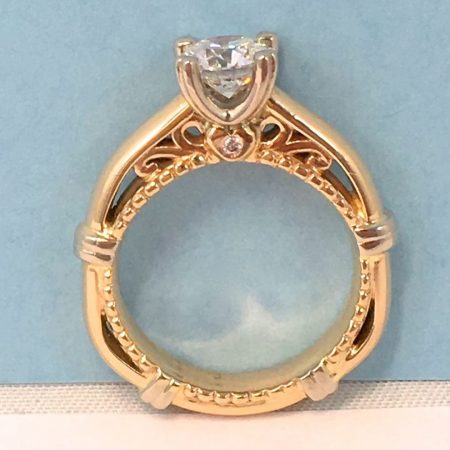 Here is another custom engagement ring that we created which features the characteristic piercing and engraving which vintage style is known for. This engagement ring has been created in yellow gold, however vintage styling often looks great in rose, white and yellow gold.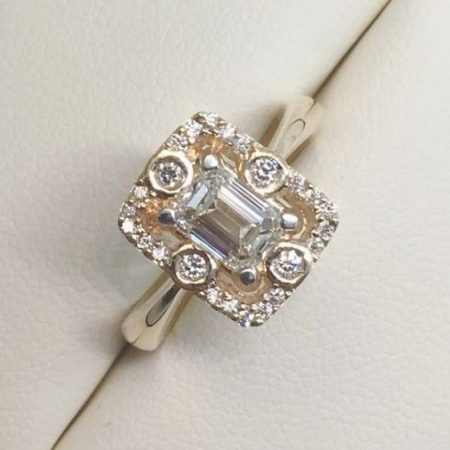 This engagement ring was inspired by the patterns and geometric shapes of art deco styling and features a brilliant VVS emerald cut diamond. This ring has been a big favourite on instagram as well as all of our other social media platforms!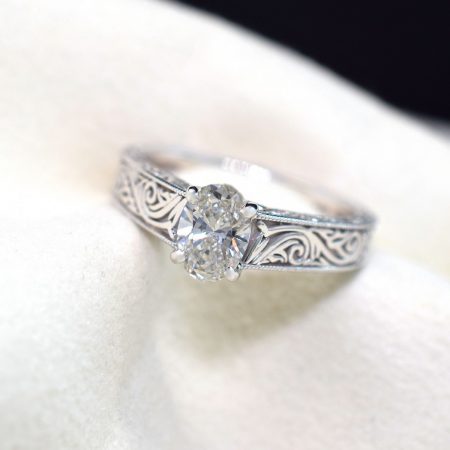 This ring features a brilliant oval diamond and is set in one of our most detailed vintage styles custom rings. Perhaps the most unique aspect of this ring is the extreme detail on the band which was created using CAD (computer aided design) so that we could ensure that the detail is absolutely perfect.
Are you ready to craft your own vintage engagement ring with Omori Diamonds inc. in Winnipeg, Manitoba Canada? Book your free design appointment now! 
Thank you very much for checking out this latest blog post on vintage engagement rings in Canada. We hope you have enjoyed checking out these new designs. In the mean time feel free to browse our engagement rings and custom design ring galleries for more design inspiration. Also don't forget to follow us on facebook, twitter or instagram!