In todays blog we are going to be talking about oval diamond engagement rings. Oval diamonds are currently one of the most popular diamond shapes trending at the moment. Often a favourite feature in many celebrity engagement rings, oval diamonds are one of our most requested shapes. Read on to find out more about oval diamond engagement rings.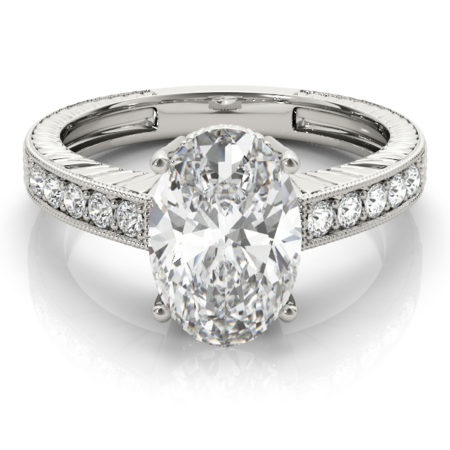 For the past number of years, oval diamond engagement rings have been getting a large amount of attention. Recently, Blake Lively's engagement ring has been featured in a number of publications as well as the 2 carat oval diamond engagement ring worn by dancing of the stars pro Witney Carson. This special diamond shape is not only a unique choice for an eye catching design, but is also a great economical choice as well since oval shaped diamonds tend to appear larger for a given carat weight, due to the fact that they show more surface area.
Popular styles of oval diamond engagement rings…
One of the great features of oval shaped diamonds is that they are incredibly versatile in terms of the different style options which are available. From brilliant halos to classic vintage engagement rings and even solitaires, the oval diamond cut can be an excellent way to add that unique touch.
Halos of a shades and sizes…
When it comes to oval diamond engagement rings, the modern halo is one of our most requested styles. In this style, the centre stone is surrounded by smaller diamonds on all sides. This helps to accentuate the sparkle and make the centre diamond appear even larger!
Vintage style…
Vintage engagement rings have always been one of our specialties. This style of antique inspired engagement ring features detailed engraving on the band. It seems like the oval shape complements the contours and elegant designs of the vintage style perfectly.
Delicate side stone engagement rings…
Another style that has been very popular, especially on instagram is that of the delicate side stone. This style features a row of small diamonds down either side of the band.
Gemstone engagement rings featuring oval centre stones…
Due to their exceptional hardness, both sapphires and rubies can look exceptional when set in a pristine engagement ring design. Perhaps due to the popularity of Kate Middletons's engagement ring, we have had many requests from couples looking to create their own sapphire engagement ring. Here are a couple of gemstone ring designs that we have created over the past while.
Be sure to check out our previous article on Sapphires: the birthstone of september!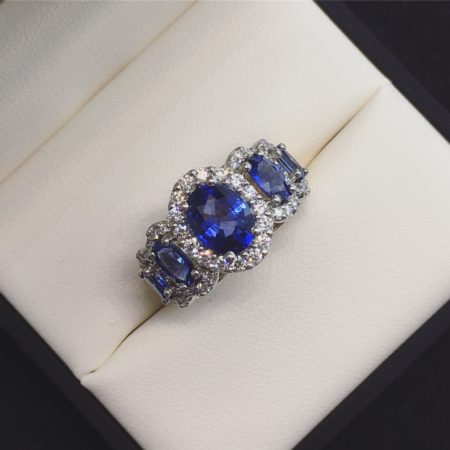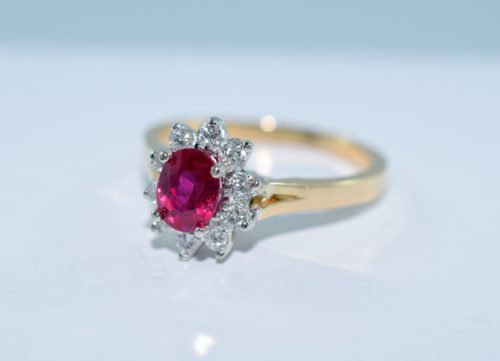 Thank you for reading this article on oval diamond engagement rings. Whats your favourite engagement ring style? Be sure to let us know on  facebook, twitter or instagram
Are you looking to create a custom engagement ring in Winnipeg? 
Browse our custom jewellery design portfolio for ideas then get in touch through our contact us page. Let's create a masterpiece together!