In this article we will be discussing the top engagement ring trends of 2018. Read on to learn about which styles are popping up this year like mad and which ones seem to stick around for ages…
Omori Diamonds inc. specializes in designing and creating exceptional custom engagement rings in Winnipeg, Manitoba. We offer a streamlined and enjoyable design experience as well as excellent pricing on the finest diamonds, sapphires and gems. 
As one of Winnipeg's premier custom engagement ring specialists, we are able to get a first hand look at the new engagement ring trends of each 2018. Here are some of the top styles of engagement rings that seem to be popping up again and again!
Oval Engagement Rings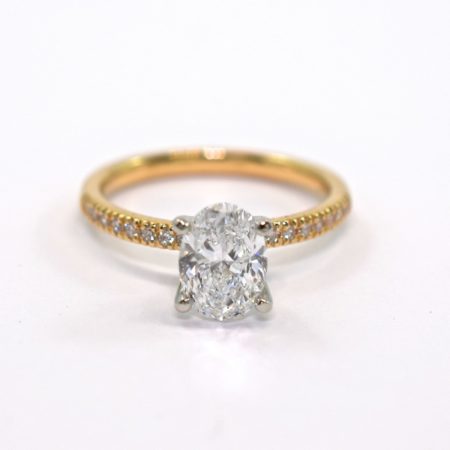 Oval diamonds have been increasing in popularity for the past number of years and it seems that in 2018 they have really reached a high point. Although oval diamonds can go great in a number of styles from halo to vintage, it seems that many clients are choosing to let the diamond shine on its own in solitaire engagement ring designs or the above side stone style.
Emerald cut diamond engagement rings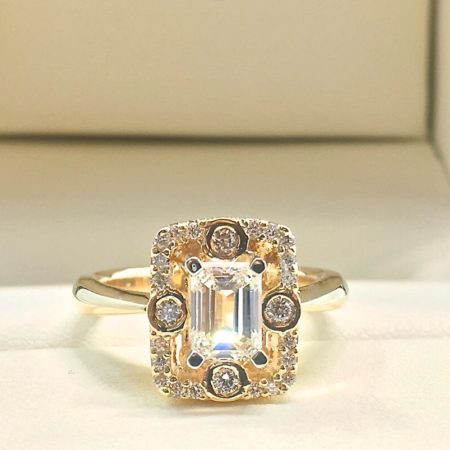 Emerald cut diamonds make for an exciting feature for a unique unique engagement ring. Vintage engagement rings featuring emerald cut diamonds, can look especially stunning, such as the above design which also features brilliant round diamonds around the centre stone.
Detailed diamond halo engagement rings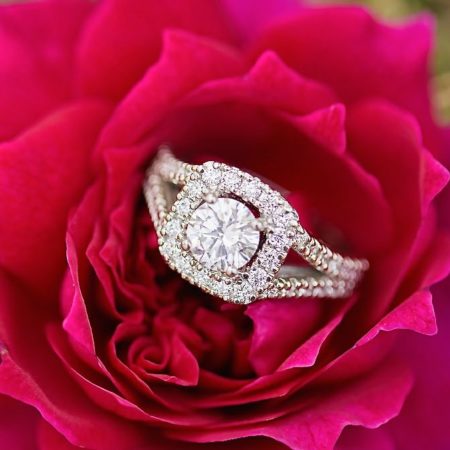 Halo engagement rings have been popular for the past couple of years now and show no signs of slowing down. These designs often feature a round brilliant centre diamond, but can also look spectacular with cushion cut diamonds and well as princess cut diamonds. The main characteristic of halo engagement rings is obviously the ring of smaller diamonds around the centre stone, creating a larger area of sparkle when worn on the hand. For a unique touch, some couples have also requested pear shaped diamond halos as well as engagement rings which feature marquise shaped diamonds.
To see more exciting halo engagement ring designs, don't forget to check out glamour magazines article on the top celebrity engagement rings trends of 2018
Vintage Engagement Rings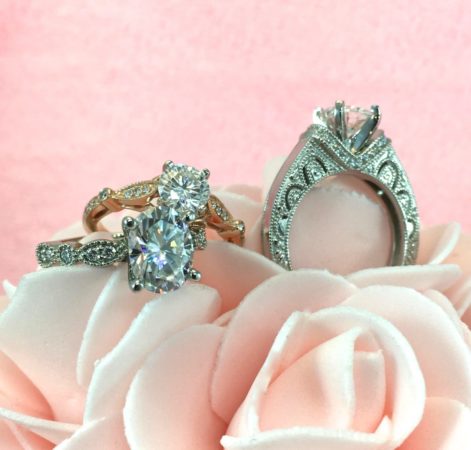 Vintage engagement rings have been the one true timeless style. Known for their detailed engraving and elegant textured finish, this style of engagement ring is incredibly versatile and can look beautiful either as a side stone or solitaire.
For more famous vintage engagement rings, check out this article on celebrities with vintage engagement rings. 
Rose gold engagement rings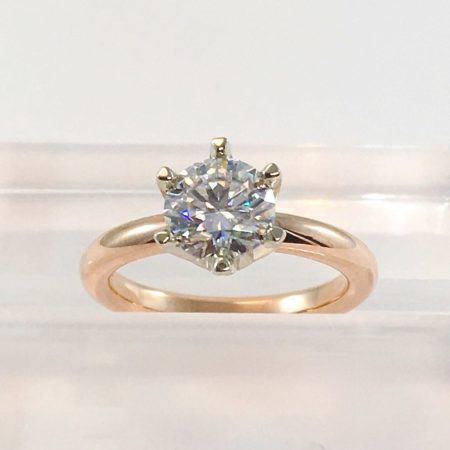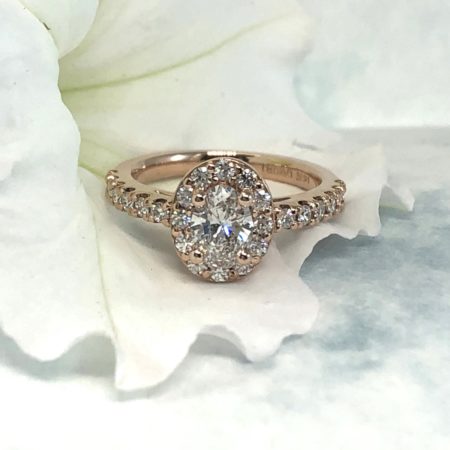 Last but not least on our list of the top engagement ring trends of 2018, we have rose gold engagement rings. Rose gold has often been favoured for its romantic and soft colour and seems to be constantly one of the most popular gold colours over the last three years. Although it can look great by itself, rose gold can also be used along side of white gold for a unique multicoloured look for a unique engagement ring.
Thanks for reading
Whats your favourite style of engagement ring? Feel free to let us know in the comments below or on facebook or twitter.