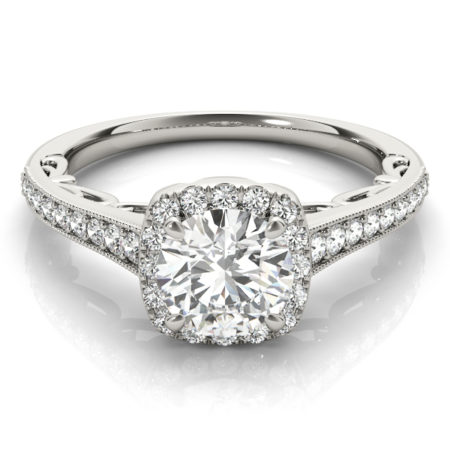 Halo engagement rings have probably taken the prize as one of the most popular current trends. As a matter of fact, in recent years the halo engagement ring style has become a favourite among many celebrities. Natalie Portman's engagement ring features a round cut diamond, surrounded by a diamond halo and was created by the same designer who also crafted the engagement rings worn by Julia Roberts and Jessica Biel.
History of the halo engagement ring…
Known for that iconic ring of diamonds around the centre stone, the halo engagement ring dates back to the 1700's when rings began to feature smaller diamonds or even pearls, being set around the centre. Later on, towards the mid 1800's the halo began to take on a more floral pattern which is still seen in many of the engagement rings worn by the European royal families today.
The modern halo style really began to gain popularity in the 1920's and has undergone a number of stylistic shifts toward the more delicate, micro-set style we see today. During this time, many designers also began to make use of other precious gemstones such as sapphires, and rubies.
Be sure to check out our blog post on sapphire engagement rings to learn more about this royal design.
Endless style options…
One of the great things about halo engagement rings is the endless versatility and options with regards to this style. Here are just a few of the variations that we have seen as of late.
Different diamond shapes…
Halo engagement rings can look striking with a vast array of diamond cuts and shapes. For those who prefer a square diamond shape, we recommend both cushion cut diamonds as well as princess cut diamonds.
Halo engagement rings can also look exceptional with pear shaped diamonds as this shape combines the rounded side of the round brilliant cut together with the pointed end of the marquise cut diamond.
White, yellow and pink gold…
Halo engagement rings can also come in a variety of gold colours, with each offering their own unique appearance and shine. While white gold may be the most popular at the moment, rose gold engagement rings are currently on the rise and of course yellow gold has always been a classic favourite among many.
Vintage vs modern…
One final style variation that is worth mentioning with regards to halo engagement rings is that of vintage style vs modern. As mentioned in previous blogs, vintage engagement rings have been quite popular as of late due to the intricate and striking engraving which they often feature down the sides of the band. This can easily be incorporated by our custom jewellery design team and combined with a diamond halo which flows together seamlessly.
For those who favour a more sleek and modern style, the options are endless and can include such things as split or intertwining bands.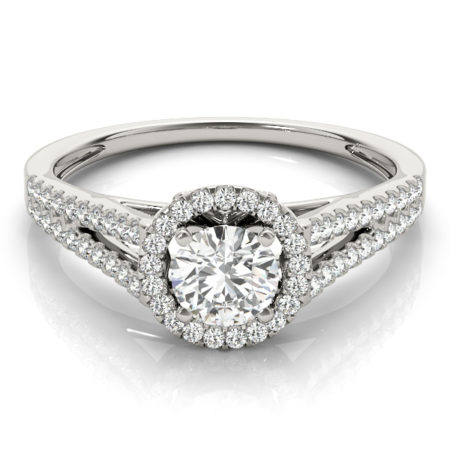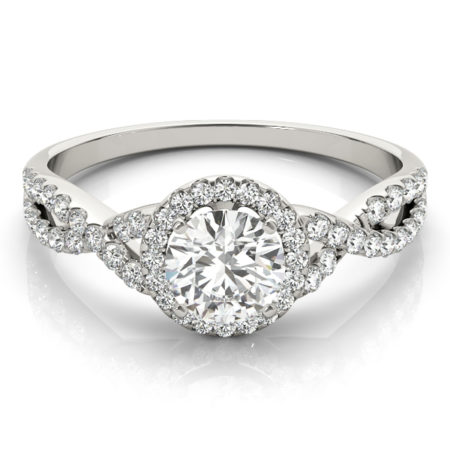 Thanks very much for reading this article on halo engagement rings. For more style inspiration please check out our post on the top engagement ring trends of 2018 as well as our most popular engagement rings on instagram.