At Omori Diamonds inc. we create and design custom jewellery, and engagement rings in Winnipeg, Manitoba. We also craft custom wedding rings, anniversary rings and all other forms of custom jewellery. Book a free appointment and meet directly with our designer to create your perfect piece.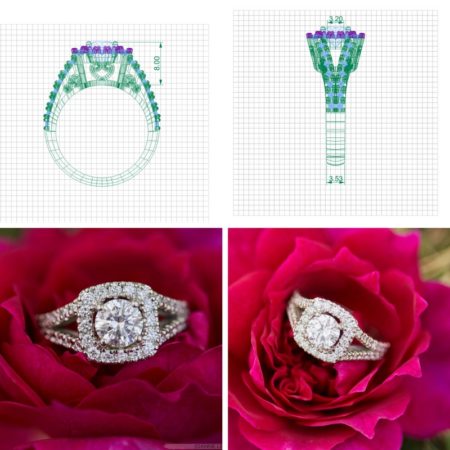 Creating your own ring…
We specialize in helping our clients create the perfect piece of one-of-a-kind jewellery. This is done through a personalized design process where we take our client's ideas and turn them into the perfect custom jewellery design or engagement ring. Read on to learn more about our streamlined custom design process.
Tell us your story…
Once clients get in contact with us to discuss creating an engagement ring or piece of custom jewellery, we usually suggest that they show us some images of designs that they are inspired by. Many couples send us pictures of other engagement rings that they have have seen in magazines or being worn by celebrities. Some clients also show us images of nature, buildings or cars that they are inspired by.
The above image shows a custom engagement ring that we created based on the client's drawing of a butterfly inspired design. In this case we used their drawing to create some CAD images to be used to show the client to make sure that we have interpreted their design correctly.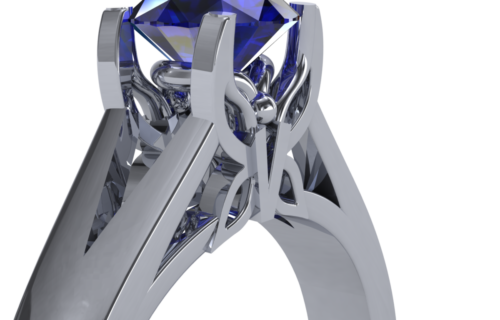 Computerized design images…
After discussing design inspiration and ideas with our clients, the next step is usually to create CAD (computer aided design) images to show the client. This allows the clients to see their design ideas come to life and to let us know if they would like any changes made.
Here are some before and after examples of designs which have been created by CAD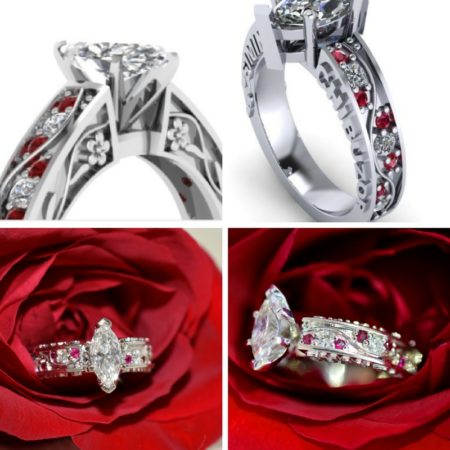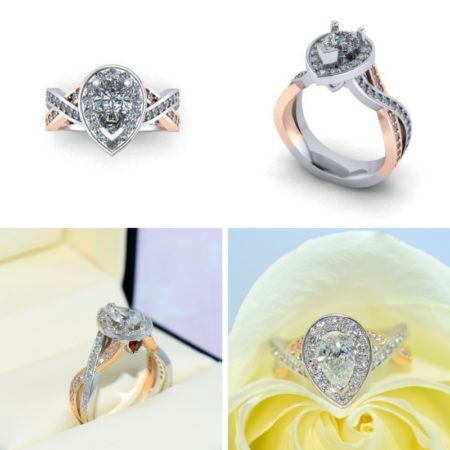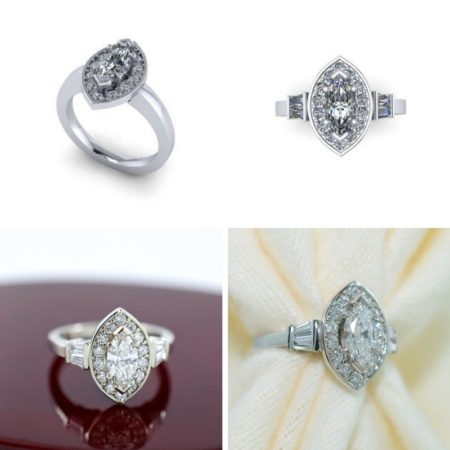 As can be seen from the above examples, CAD pictures provide an extremely accurate picture of how the ring will look when it is finished. This is because the CAD data contains all of the exact proportions and measurements for the final design.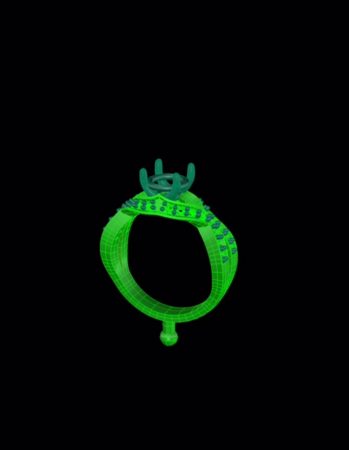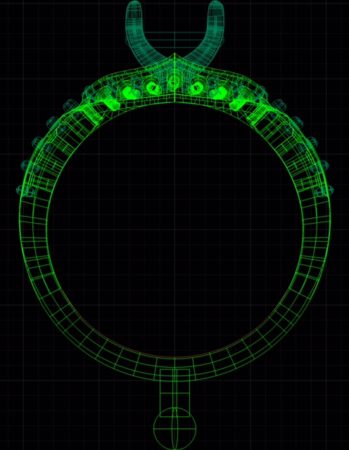 Creating the design in wax resin…
After showing our clients the CAD design images, if no further changes are requested we move on to the next stage and 3D print the design out in a wax resin. This stage is often a favourite of our clients as it lets them see their design in three dimensions. They area able to view their design up close see their ideas come to life.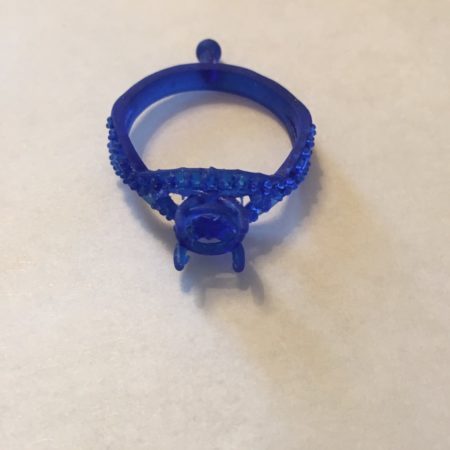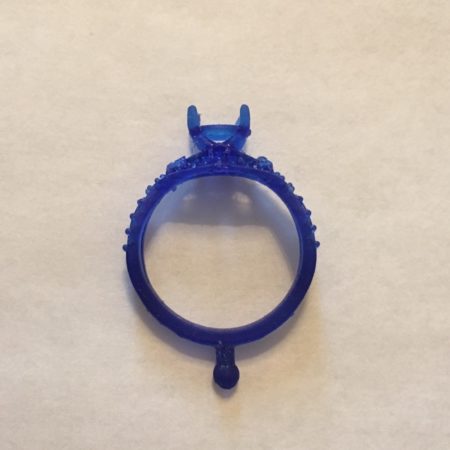 Casting and finalizing the ring…
After our clients have given the approval of the design after viewing the wax model, we move on to the final and most exciting stage. At this point our team will cast the wax model in precious metal (gold or platinum). Our master goldsmith then goes on to polish up the design and set the diamonds and or precious gem stones. After this stage we contact our clients to pick up their very own custom Omori design.
Examples of finished custom rings: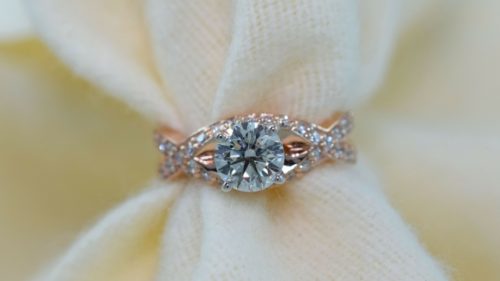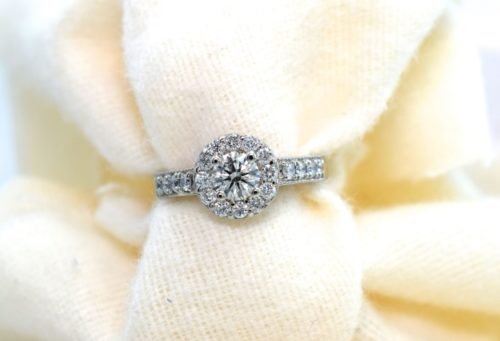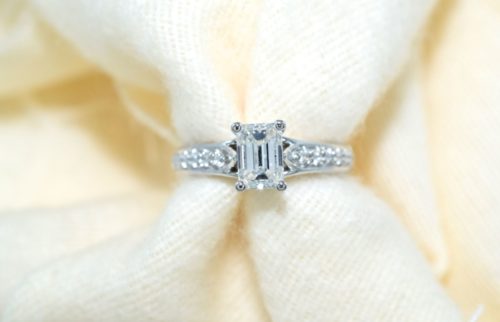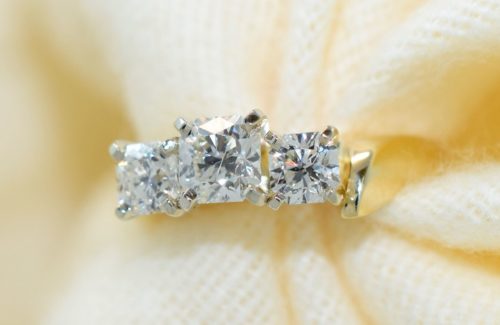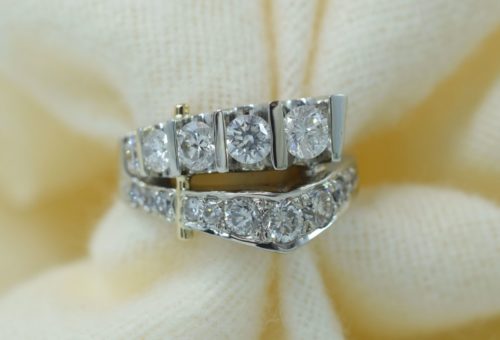 FREE CUSTOM RING CONSULTATION IN WINNIPEG
Are you ready to create your very own ring from scratch? Book a free ring design consultation with Omori Diamonds inc. now!