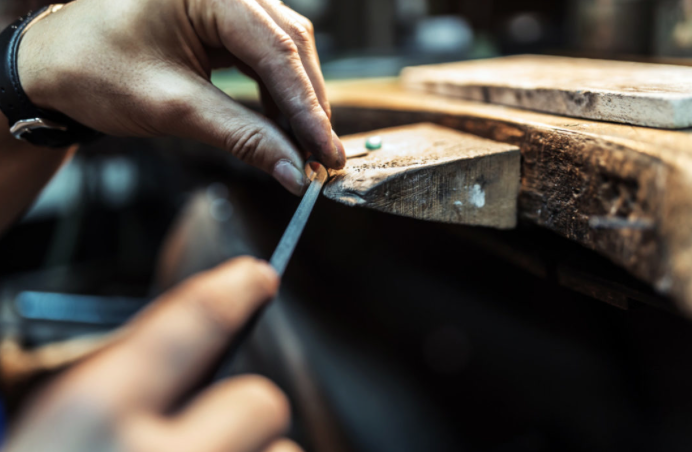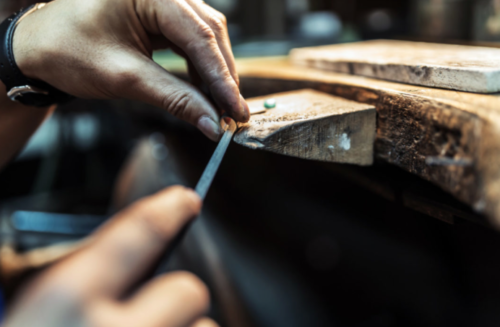 We are an expert custom jewellery design and repair team located in Winnipeg, Manitoba. Trust in the combined 50 years of experience of our designer and goldsmith to create or restore your perfect piece of jewellery.
Award Winning Goldsmith and Designer 
Our goldsmith has worked on numerous pieces which have won awards and is experienced in both setting stones and repairing all kinds of fine gold and platinum jewellery.
Contact us at +1 204-951-7040 or submit an inquiry to learn more about our repair services.
OUR SERVICES: 
Gemstone Replacement & Resetting: 
We can match and replace any gemstones or diamonds which have been broken or lost from your jewellery. We can also create a brand new piece of jewellery for your gems and diamonds to bet set into.
Re-Style & Re-Design Your Old Jewellery: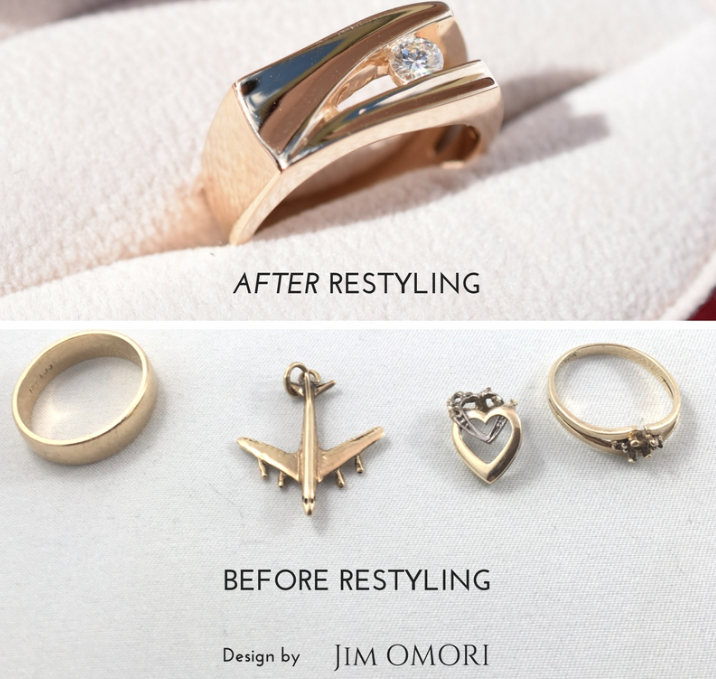 If you have any jewellery that you do not wear anymore, bring it to us and let our designer and goldsmith create something beautiful and modern for you to enjoy.  Click here to learn more. 
Ring Re-Sizing 
We can easily resize your ring so that it fits perfectly. If you have a custom made piece, which contains many precious gemstones or diamonds, our goldsmith will be sure to recognize the extra care and attention needed.
Ring Re-Tipping 
Over time, the claws which hold the diamonds in place in your ring can wear down. Our goldsmith will inspect your ring and build up the claws so you can wear your ring with confidence for years to come.
Rhodium Plating to Restore White Gold: 
White gold jewellery can develop a yellow tint over time. Our goldsmith will do rhodium plating to restore the bright shine to your white gold.
Jewellery Polishing: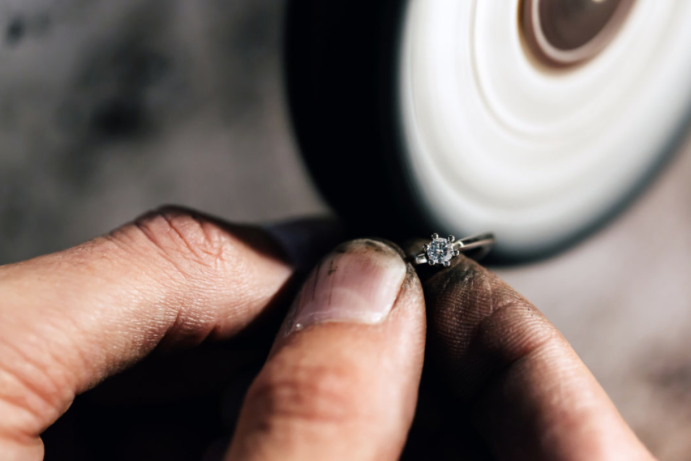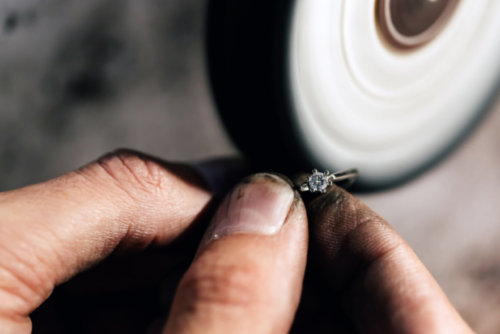 To keep your jewellery looking bright and beautiful our goldsmith can polish it to look like new.
Jewellery Cleaning:
Bring your jewellery in for a FREE jewellery cleaning to make it look like new. We will clean and inspect your jewellery while you wait.
Custom Jewellery Design: 
Our award winning designer and goldsmith can create a beautiful piece of fine jewellery to match your style. Show us your inspiration and ideas and we will create your masterpiece. View Our Custom Jewellery Portfolio. 
Custom Design Engagement and Wedding Rings: 
Meet directly with our designer and diamond expert to receive expert guidance and attention to creating a beautiful custom engagement ring just for your love. Our experienced goldsmith will then finalize your design and set the diamond or gemstone. View Our Engagement Rings
Loose Diamonds:
Omori Diamonds inc. specializes in the finest G.I.A. certified, ethically sourced diamonds and precious gemstones. Our low overhead and direct diamond importing allows us to bring you the largest and highest-quality diamond possible, within your budget.
Please contact us to inquire further about our services:
Phone: (204) 951-7040
Email: info@omori.ca