All diamonds that can be purchased by consumers should come with a certification which lists the quality ratings for that specific diamond. The certification should list how a diamond grades in terms of its colour, clarity, cut and carat weight. It should also clearly show the measurements for the different angles and dimensions, of that diamond, as these are also crucial in determining the diamond's true value. Since many of a diamond's quality characteristics can be difficult to detect with the naked eye, it is of great importance that any diamond you consider purchasing comes with an accurate grading report which has been done by a reputable 3rd party.
The most dependable certifications are done by the Gemological Institute of America (G.I.A.). and the American Gem Society (A.G.S). These certifications are done using the best equipment and the most well trained gemologists in the industry, under the strictest standards and have developed a reputation of trust that other cert brands do not have. I highly recommend considering only these diamonds, in your search, so that you can buy with confidence and know exactly what you are getting.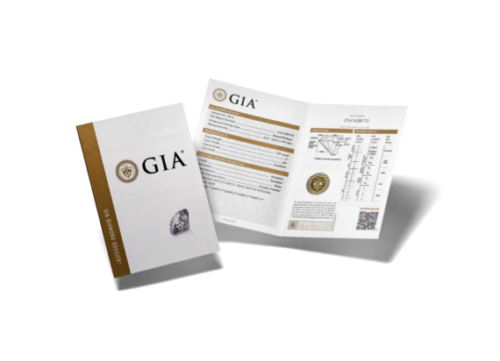 Quite often a diamond dealer will send a diamond to other grading labs knowing they have a lower standard and will give the diamond a higher grade. This allows the diamond dealers and stores to charge a higher price for the diamond than it is worth. There have been numerous reports of lesser certificates giving diamonds 1-2 higher grades than they actually are. I caution you to avoid other such certifications as well as "in house" certifications which involve the jewellery stores themselves writing their own certifications for the diamond.
At Omori Diamonds inc. we specialize in diamonds that have been graded by the G.I.A. and the A.G.S. so that we can guarantee you are getting the diamond you pay for and can shop with confidence. We have developed strong, close relationships with some of North America's largest diamond dealers which allows us to source the absolute biggest and brightest diamond for your given budget. We also source a large number of Canadian diamonds, Ceylon sapphires and many other precious gems.
If you have any questions or would like to book a consultation please contact us or email info@omori.ca
Other Resources:
SaveSave