Rose gold, unique sculpted solitaire, sapphire, asymmetrical , unique sidestone
In this blog we are going to take at some of the popular trends in engagement rings that we have noticed both in our own business and in pop culture.
Unique Solitaire Rings
The solitaire is a classic design as it's never goes out of syle and allows the centre diamond to steal the show. This year, many couples favoured a modern twist on this timeless design in favour of Tiffany inspired knife edges as well as unique spiral shapes.
Coloured Gemstones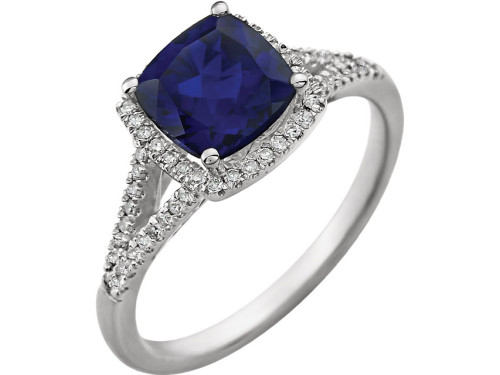 Often thought of as the "royal engagement ring stone" the Sapphire has been on the rise in popularity this year for good reason. Although it is a newer choice in north America, the Sapphire is often the stone of choice for many European royal families with the most famous being Lady Diana, and Kate Middleton's ring.
Rose Gold Engagement Rings
As mentioned in our previous blog rose gold has seen a huge increase in popularity, likely due to how well it complements classic vintage styling.
One unique variation is to intertwine rose gold with white gold for a dazzling contrast!
Delicate Side-stone Engagement Rings
This design is characterized by the smaller diamonds decorating the band of the ring on either side of the centre diamond. This creates a beautiful ring of sparkles and can complement not only round diamonds but also princess and cushion cut.
Asymmetrical Designs
These are the often a favourite of the jewellery designer as they really allow one to get creative! An asymmetrical design is one which boasts different features on each sides of the ring. This could be in the form of the number of side diamonds or even an off-centered coloured gem.
These can be a perfect choice if you already have any gemstones or diamonds that you wish to incorporate into the new design.
Omori Diamonds inc. specializes in fine diamonds, sapphires, custom jewellery, and engagement rings in Winnipeg. We also sell G.I.A. certified, ethically sourced loose diamonds online. If you would like to book an appointment please call +1 204-951-7040 or submit an inquiry.
To check out some of the new trends in celebrity engagement rings visit this article at glamour magazine as well as well as US magazine's recent special on celebrity engagement ring trends.