Jewellery Design & Custom Engagement Rings In Winnipeg
Shop Custom Rings by Style
The modern and innovative source for exceptional custom jewellery, diamonds, and engagement rings in Winnipeg. Experience superior local craftsmanship, and endless style possibilities in creating your unique dream ring. Simply call or inquire to book your free appointment with an expert.
mohammad jamal
2023-10-03
Jim and his son was so helpful. He made this process so easy. very detailed and excellent quality.
Jim was very helpful with the entire process and the product was incredible. Highly recommend using Omari Diamonds for engagement rings & custom jewellery!
Chris was absolutely amazing! I went in to have a custom engagement ring created for my now fiancé and I couldn't be happier with the service and knowledge he provided. I 100% recommend this to an individual or couple looking to have custom work done for their engagement ring or wedding ring, Chris and Jim make you feel extremely comfortable and the recommendations they make are based on their experience, knowledge, and what is best for you.
Great store owned by a great family. They take an individual approach with every customer and will do their best to accommodate your wishes. Jim was able to help me find the right ring on a very short notice and at a good rate, for which I am very thankful! Definitely recommend!
Rosanna Crudele
2023-03-28
We had a wonderful experience with Omori Diamonds. Jim and his son Chris helped us every step of the way. They are experts in diamonds! They took the time to answer all our questions and provide guidance throughout the buying process. The quality of our diamond we purchased was a four-carat diamond. We were specific about the cut, clarity, and color, and Jim found precisely what we were hoping for & exceeded our expectations. Jim also worked with us on creating the perfect setting to complement the diamond. They also worked with us and created sketches and molds to ensure our vision came to life. Jim provided us with a certificate of authenticity and explained to us where the diamond originated. He ensured he only dealt with the industry's largest and most respected diamond brokers. The diamond is spectacular, and we feel that Jim searched and found us the perfect diamond. After shopping at many city retailers, we appreciated the personalized service. The focus was only on what we wanted and needed. We wanted to do it right, and we wanted someone who had the experience and attention to detail that we required. Jim and Chris have it! We really appreciate Jim & Chris's time and dedication to our ring. This will become an heirloom, and it's very special to us. We highly recommend Omori Diamonds. Rosanna & Ryan Chenier
Brenden Murphy
2023-01-29
I came across Omori Diamonds by chance while browsing local jewelers, and was enticed by the positive reviews. I established my interest using their online form, and I received a response later that same evening. I was able to meet with Jim the next day and so began our correspondence. On our first meeting, Jim was very helpful in explaining all of the intricacies of diamond quality, clarity, colour and even shape. I showed him some sample images of what I was looking for and he was able to secure an excellent diamond for me that same day. He later sent me some CAD drawings to give me an idea of the design, allowing me to provide feedback. In the second meeting, we went over more of the smaller details about the design (ie: setting height, rounded/pointed claws, etc). On the third meeting, Jim was able to present me with the finished ring and I was very pleased with the result. This whole process took less than a month from initial communication to finished product. I was hoping for a very quick turnaround as my then girlfriend and I were planning a trip out west for Christmas, where I intended to propose to her. The timeline was very tight, but Jim made it work. My now fiancé absolutely loved the ring and she still gets distracted for long periods of time just staring at it. Shortly after giving her the ring, she noticed that a stone had become dislodged. Upon returning to Winnipeg, we met with Jim almost immediately to get it looked at. He expressed that this was a very rare occurrence (such is our luck), but it was all fixed up in very short order at no expense to us. We have been more than satisfied ever since. Jim is a very friendly man and an honest businessman with excellent knowledge of the diamond industry. He was very accommodating and even flexible with the payment format as I had my credit card information stolen during the process, causing me to cancel the card and wait for a new one. I highly recommend Omori Diamonds to anyone even thinking about getting engaged. The reviews speak for themselves.
We'll just add our name to the list of happy customers. It was a pleasure working with them and they did a great job from start to finish.
Elise Raclette
2022-12-19
Friendly and professional service. My fiancé had my engagement ring custom made here and Jim ordered the exact wedding band I was looking for to go with it. He also custom made the mens wedding band which looks and feels great. Excellent quality and they will take their time working with you to create exactly what you want.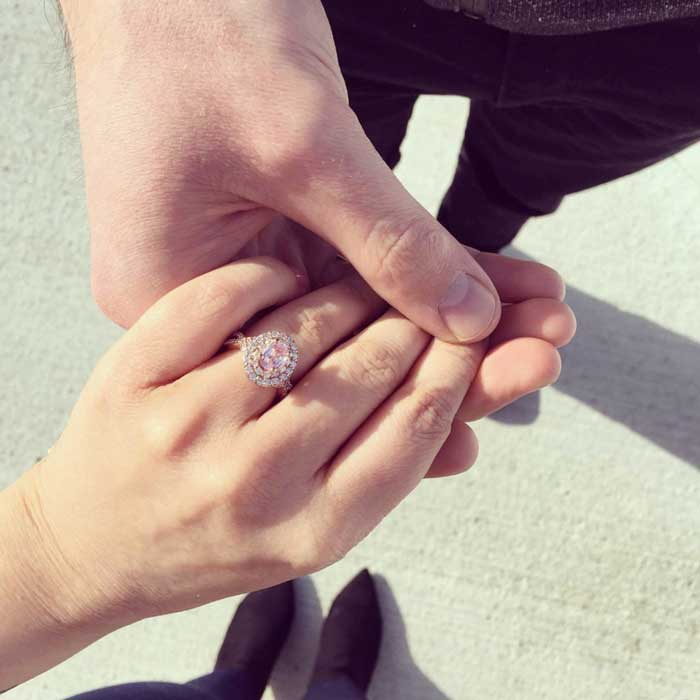 "I could not be more obsessed with my beautiful ring! Anyone that is interested in custom jewellery needs to go to Omori Diamonds inc.!!"
-Rhianne H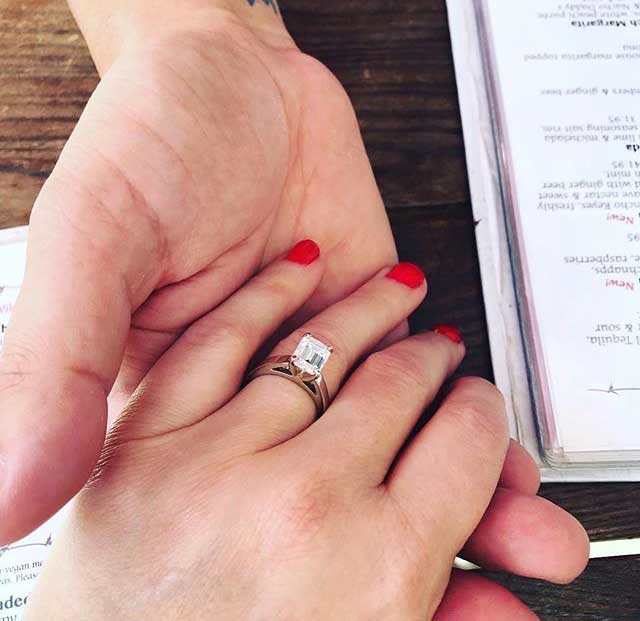 "Thank you to Omori Diamonds inc. for designing our perfect engagement ring. Today was the big day!"
5 Star Experience
Meet directly with our designer and diamond specialist to receive expert guidance and undivided attention in crafting your dream ring. Through advanced 3D rendering and wax models you will see your custom design come to life as we create your perfect jewellery just for you or your loved one.
Submit an inquiry to book a free appointment or call us at (204) 951-7040 to talk to an expert. Let's create a masterpiece together!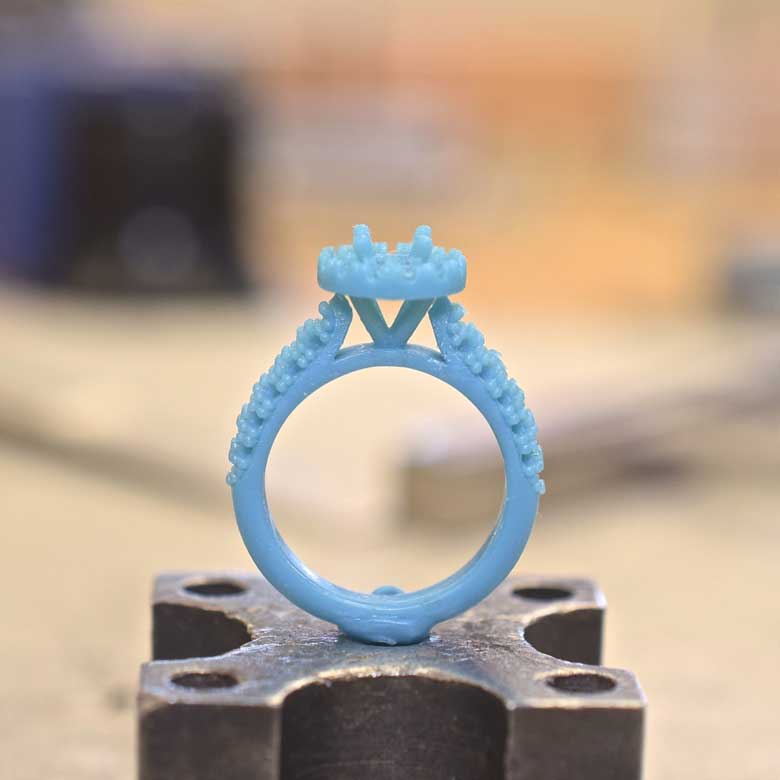 EXCEPTIONAL LOCAL CRAFTSMANSHIP
See your design come to life through the finest design methods as we create your lifelong treasure just for you or your loved one.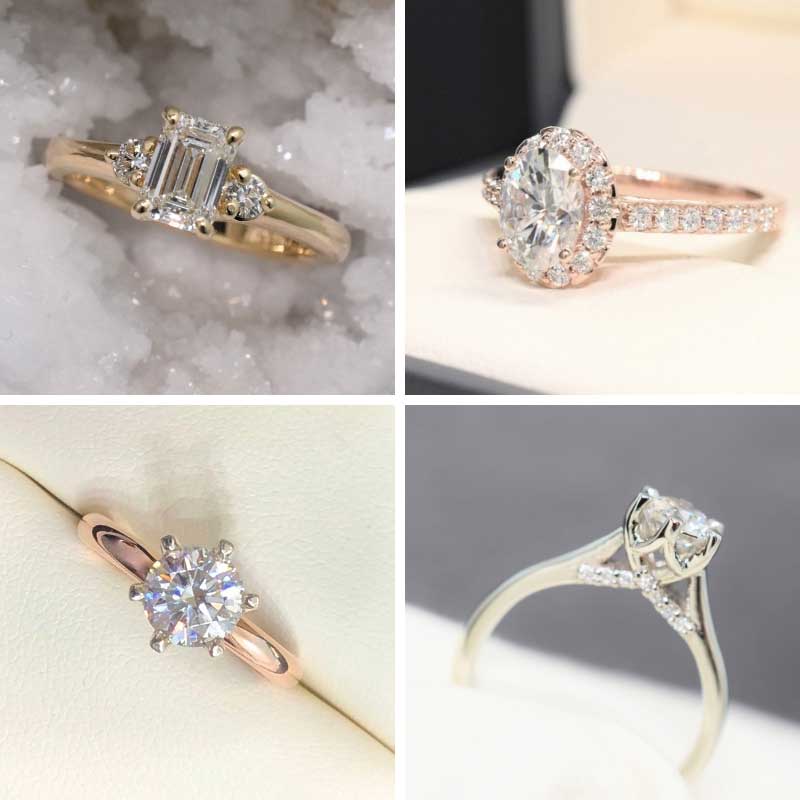 EXCELLENT DIAMOND PRICING
Our innovative business model brings you the finest & rarest ethically sourced diamonds, sapphires and gems without the retail cost markup.
Engagement Rings Winnipeg
Be inspired by custom rings and wedding bands we've created for our clients then submit an inquiry or call (204) 951-7040 to begin creating your dream engagement ring!
Book An Appointment
Please submit an inquiry below or call or email info@omori.ca to book your consultation.
Contact Us
We work by appointment only. Please fill out the contact form below or call or email to book an appointment. We look forward to helping you!
Phone: 204-951-7040 Email: info@omori.ca
Location: 2003 Portage Avenue, Winnipeg, MB
We do not keep diamonds on premises.
We do not buy used diamond or jewellery.