Custom Jewellery Winnipeg
We are a Winnipeg based jewellery design team specializing in creating exceptional custom jewellery through a personalized process. Through 3D images and wax models you will see your design come to life, allowing you to make alterations prior your piece being finalized. Call or enquire below to book your free design consultation with an expert!
Let's create a masterpiece together!
Call us at (204) 951-7040 to talk to an expert, or book a consultation below.
Book Your Free Consultation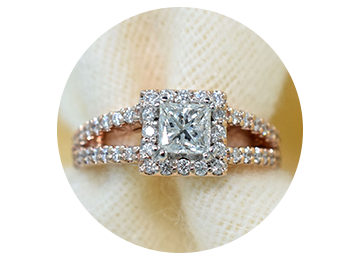 "I can't believe that Jim Omori was able to make my dream engagement ring idea to life! I'm so inlove with his creation! Thank you so much for making it special!"
- I.L.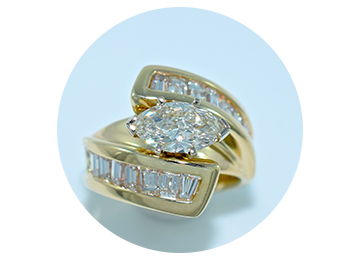 "I LOVE my new ring!! Jim Omori ...you were so amazing in your care and attention to detail in the designing of this piece of art"
- Cathy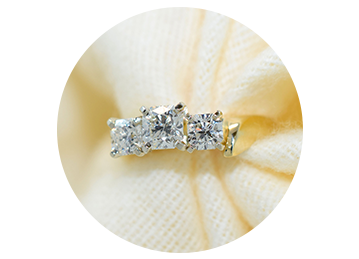 "I absolutely love my ring!! I'm so happy with the end result and couldn't imagine a better ring for me!"
- Kelly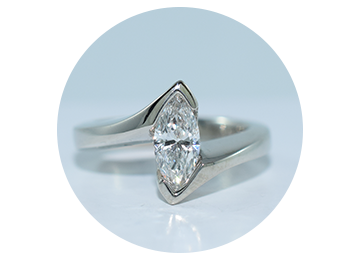 "Friends and family all say it's one of the best looking rings they've seen, her friends are jealous!"
- V.M.
Redesign Your Gold & Diamonds
 If you have gold jewellery that you do not wear any more, bring it to us and let us turn it into something new and beautiful! Click here to learn more.
"Jim's jewellery designs are amazing and I love the end product. His knowledge of diamonds and gems is outstanding".
– Susan P
"Jim helped my husband design my engagement ring. I get compliments on it all the time, and I proudly tell them that it's one-of-a-kind!"
– Melanie M
"We loved how attentively Jim Omori listened to our comments about what we envisioned for the creation of a ring using our existing diamonds, and we LOVED the final product!"
– A.R.
"We had some blue sapphire earrings made for my wife and they look fantastic! Excellent Product, Excellent Service and Excellent People."
– Kevin M
"Jim made it easier for me to narrow to the style of ring that would look good on my hand and he incorporated the diamonds from a family ring I had into the band. The end result was beautiful and I couldn't be happier. "
– Donald S