Here at Omori Diamonds inc. we specialize in designing and crafting the finest custom jewellery and engagement rings in Winnipeg. Today we will be talking about pavé engagement rings, which happen to be the ultimate style of engagement ring for sparkle lovers. Read on to learn more about this brilliant and beautiful style!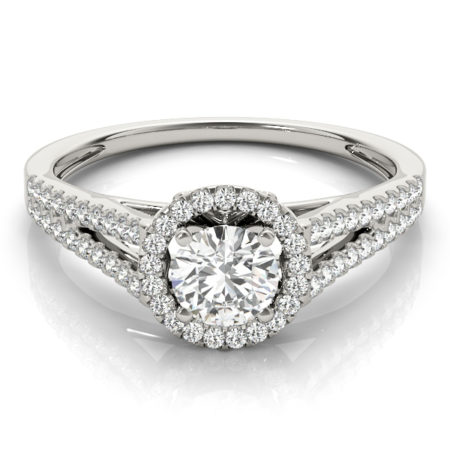 What are pavé engagement rings?
Pavé engagement rings are a style which is characterized by a row or multiple rows of small diamonds down the sides of the band, creating the appearance of a ring of sparkle around the finger. Where as the simpler solitaire engagement ring style involves a plain metal band with all the attention being drawn to the centre stone, with pavé engagement rings, the diamond encrusted band blends seamlessly with the brightness of the diamond for maximum brilliance.
The term pavé comes from the french word for paved, as these engagement rings appear to be totally covered or paved with diamonds. Due to their exceptional sparkle, it should not come as a surprise that many hollywood celebrities favour pavé rings, with stars such as Blake Lively as well as Reese Witherspoon showing off elegant diamond rings with pavé settings.
Some of our favourite pavé diamond ring designs…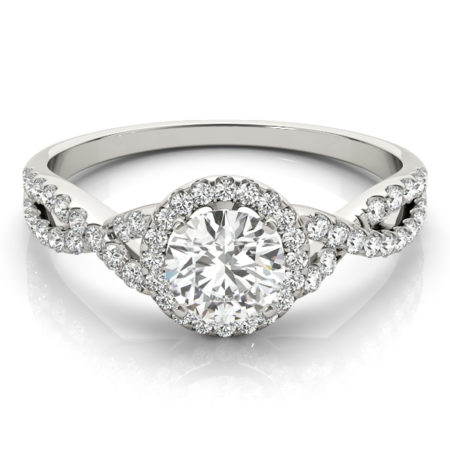 This exceptional pavé ring setting features the classic side diamonds with an added twist, The split band is crafted in an infinity shape, creating a unique sophisticated look, guaranteed to turn heads. For even more sparkle on top of that, this ring features a brilliant diamond halo to accentuate the centre diamond.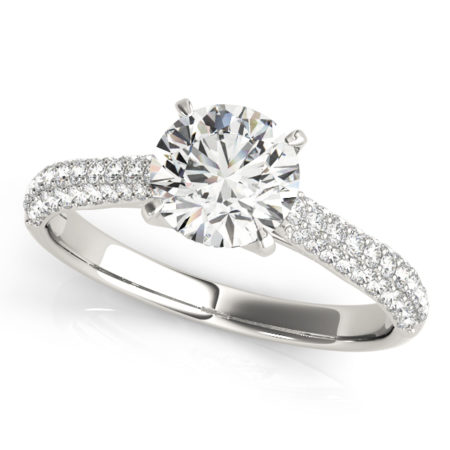 Simple, yet elegant, this classic side stone engagement ring design features a multi – row of side diamonds. This style has been one of our most popular engagement rings on instagram this year.
Custom pavé rings…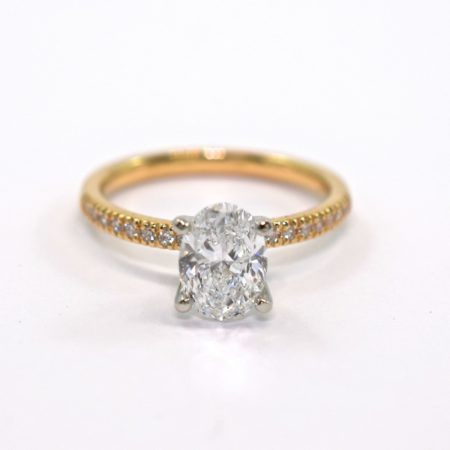 This beautiful custom engagement ring was created for a client a while back and features a brilliant oval diamond set in a yellow gold, side stone setting. This ring has been another hit on social media and we have found that oval cut diamonds are certainly on the rise in popularity this year. To learn more about the most popular styles be sure to check out our article on the top engagement ring trends of 2018.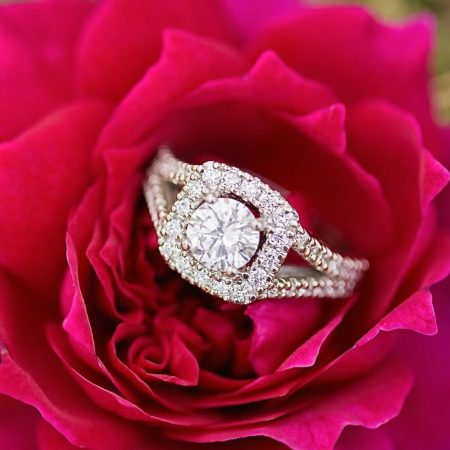 This photo was sent to us by a special couple of their custom diamond halo engagement ring that we created for them. This ring combines a number of winning styles with its diamond encrusted split band and square shaped diamond halo. A true masterpiece!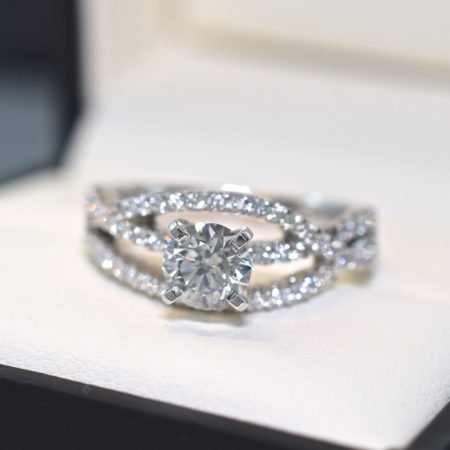 This elegant pave engagement ring was created for a very special over seas proposal in front of a castle! This design features an exceptional multi band of diamonds which intertwine on either sides of the centre diamond. This creates a triple row of brilliant sparkles and is one of our brightest designs yet!
Thanks once again for reading todays article. Feel free to stay connected by following us on  facebook, twitter or instagram