Despite their engagement having taken place almost a year ago, Prince Harry and Megan Markle's engagement ring is still trending on social media and news articles alike. As is often the case with many celebrity engagement rings, young couples often love to take style inspiration from these designs, and when the time comes to create their own custom engagement ring, they may choose to include certain aspects of their favourite styles. During our custom design process, we have had many clients bring in photos of their favourite engagement rings on instagram for us to use during the creation process. In today's article we would like to show you a selection of diamond rings from our catalog that are similar to Meghan Markle's engagement ring.
Three Stone: past present future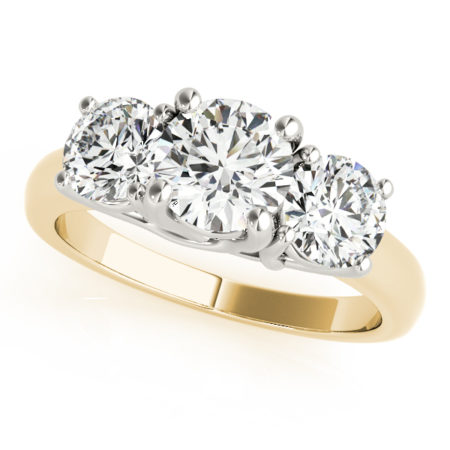 Meghan Markle's engagement ring is a yellow gold three stone ring which features a cushion cut centre diamond which was ethically sourced from Botswana, a country known for their commitment to the ethical and conflict free mining of fine diamonds.
The smaller diamonds belonged to harry's mother, princess Diana and have been used in the design to preserve their sentimental value.
Many clients wish to incorporate their family gold and diamonds into their design. Check out our custom jewellery page to learn more about creating your very own custom ring using your gold and diamonds. 
Yellow gold Canadian diamond ring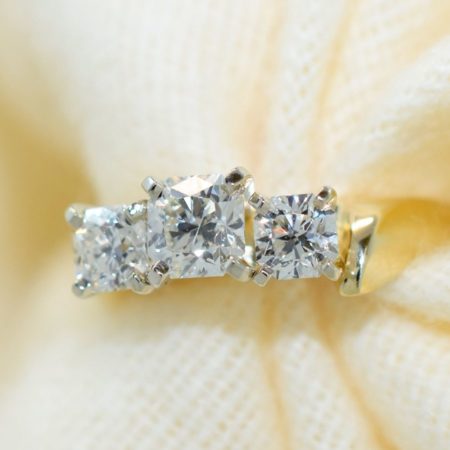 The above yellow gold three stone diamond ring was created for a client of ours and features three incredibly brilliant square cut diamonds. The diamonds in this particular ring were mined in Canada.
White gold three stone ring with round and princess cut diamonds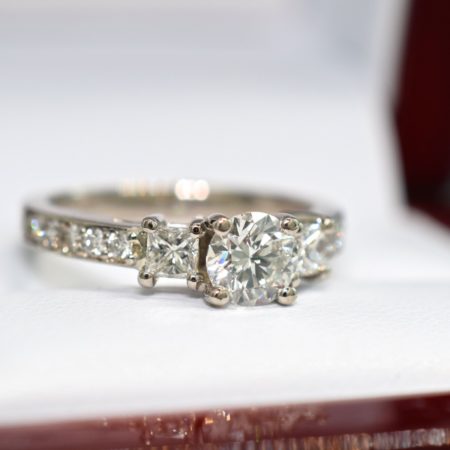 This custom diamond ring features a round brilliant centre stone as well as two beautiful princess cut diamonds. For even more sparkle, the band is lined with exceptional small diamonds.
For Emerald lovers…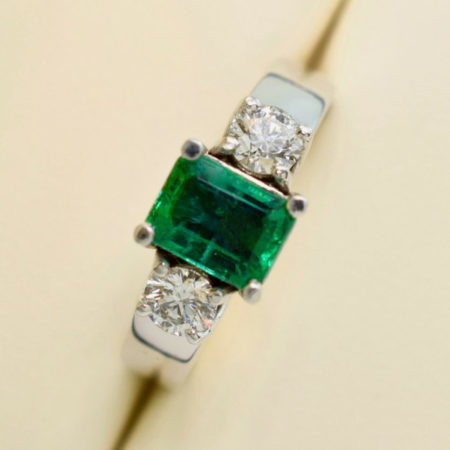 For those who love coloured gemstones, the ring shown above features a beautiful green Emerald which is set between two round diamonds. This ring was created for a client of ours as an anniversary ring for his wife. This is a very appropriate design as the three stone ring symbolizes the past, present, and future of one's relationship.
Aquamarine in yellow gold…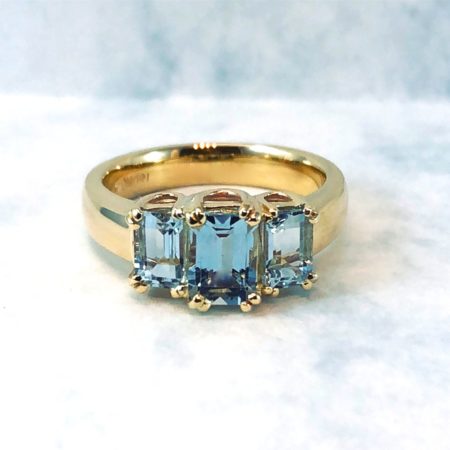 This ring features three ocean blue Aquamarine stones set in an elegant yellow gold band. This is a perfect design for those who are born in the month of March as Aquamarine is the birthstone for that month.
Other royal designs…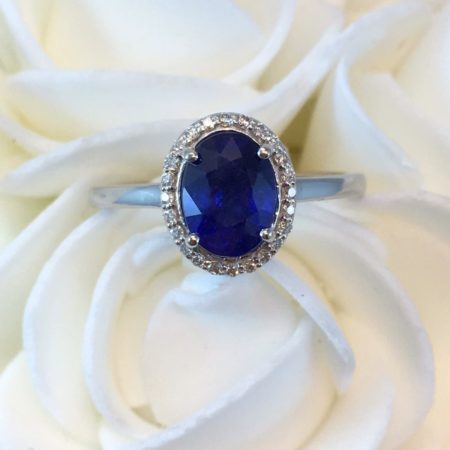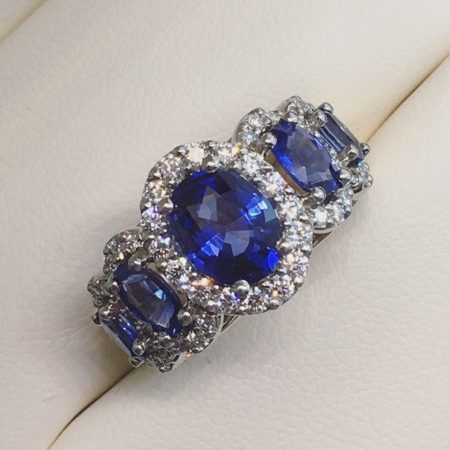 Since we are talking about the engagement rings worn by members of the royal family we cannot forget to mention sapphire engagement rings. As many of you know, Kate Middleton's engagement ring features a beautiful ceylon sapphire which once belonged to Princess Diana. Due to their durability and exceptional hardness, sapphires make for an excellent choice for a non diamond engagement ring.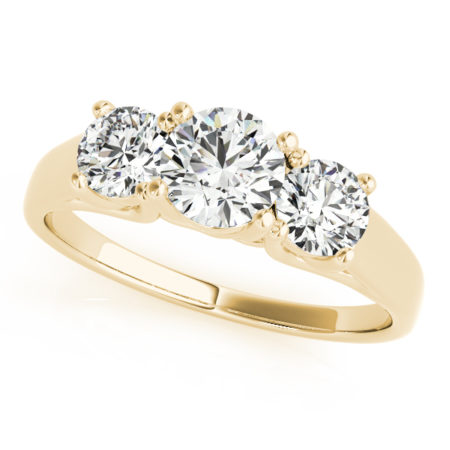 Thank you for reading todays article on three stone diamond rings like Meghan Markle's engagement ring. Be sure to check out our  facebook, twitter or instagram where we will keep you updated on all of our latest custom engagement rings!