At Omori Diamonds we specialize in crafting fine engagement rings, custom jewelry and diamond rings in Winnipeg. In today's article we will be talking a bit about our custom design process and style options.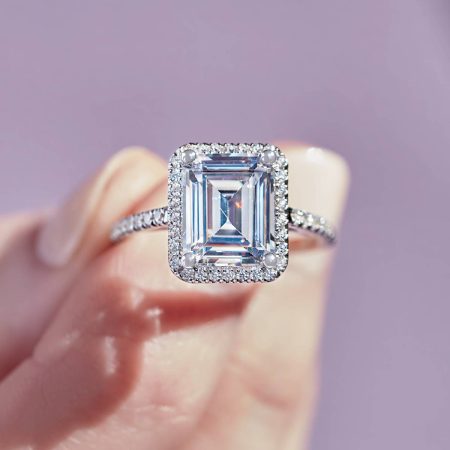 Why Choose Omori Diamonds for Diamond Rings in Winnipeg?
Based in Winnipeg, Manitoba, we provide our clients with access to exceptional diamonds and some of the finest engagement rings in Canada. Here are some of the unique benefits of working with us to create your perfect diamond ring in Winnipeg.
We provide a wide range of sapphires, as well as natural and lab created diamonds. We understand that when it comes to creating your perfect diamond ring, that there is nothing more important than being able to pick the right stone for you. Let our experts guide you through the process of picking the perfect rock that you will be proud of! Want to learn more about diamonds? Check out the GIA website. 
Due to our unique business model and low overhead, we are able to provide an excellent price. While many young couples often look to buy engagement rings online in Canada, this can be a bit of a scary process as you may not know what you are getting. We provide the best of both worlds. Working with us you will receive an in person consultation as well as a fair price on the finest diamonds and gems.
As specialists in designing fine engagement rings and diamond rings in Winnipeg, we offer endless style options. From elegant solitaire engagement rings, to unique designs with various diamond cuts, the sky is the limit. Simply show us your ideas and we will help you create your masterpiece.
Are you ready to create your own custom diamond ring in Winnipeg Manitoba?
Contact Omori Diamonds inc. to book your free design appointment now!