In todays article we will be discussing some important tips for buying an engagement ring. As a top diamond importer and designer of fine engagement rings in Winnipeg, we help guide you in making the right choice when it comes to your dream ring.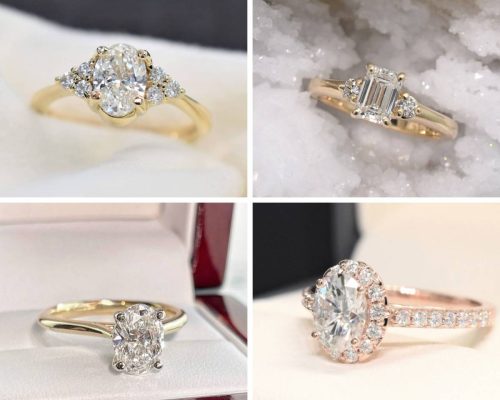 1. The setting
While it may be tempting to only think about the diamond, the setting is a crucial consideration. The setting is basically the gold or platinum band and prongs which hold the diamond in place. There are basically 5 main options: Solitaire, side stone, halo, three stone and vintage.
Solitaire engagement rings
These designs feature a single center diamond or sapphire. To learn more please check out our guide to solitaire engagement rings.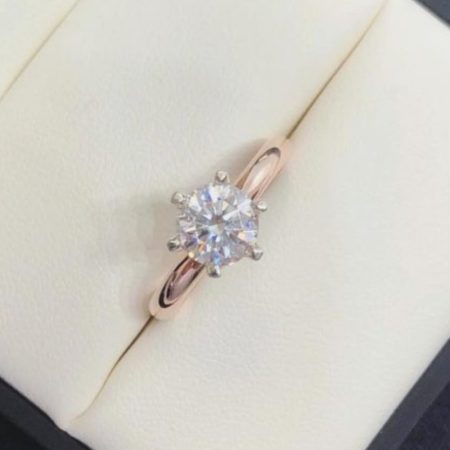 These designs feature a strip of sparkling diamonds on either side of the center stone.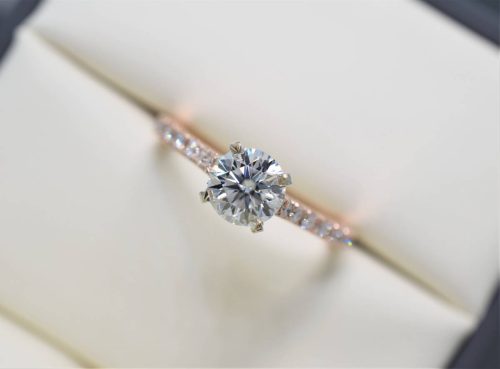 Halo Engagement Rings
These designs feature a ring of small diamonds around the center stone creating the impression of a large circle of sparkle.
The below halo engagement ring features a center sapphire. This design has been trending due to the popularity of Kate Middleton's engagement ring.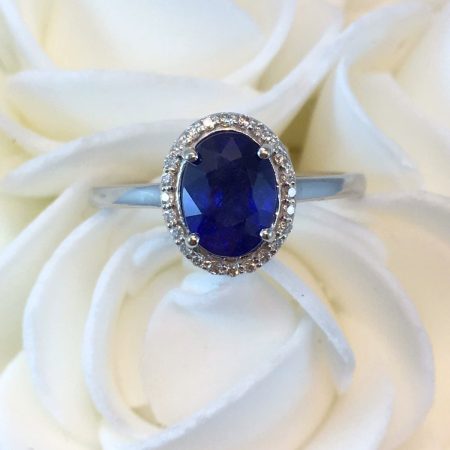 Three Stone Engagement Rings
Currently one of the most popular engagement rings of 2022. Three stone engagement rings symbolize the past, present and future. These also make for great anniversary rings.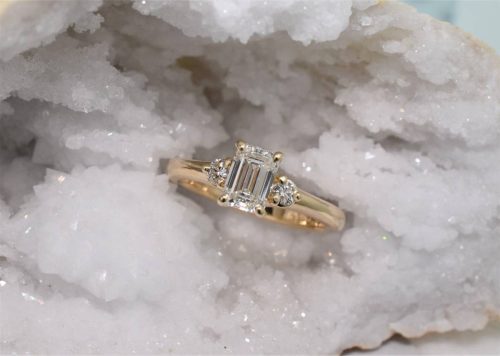 Vintage Engagement Rings
While this style can have aspects of the previous designs, vintage engagement rings are known for their unique engraving, band styling and geometric shapes. This style can look especially stunning in rose gold.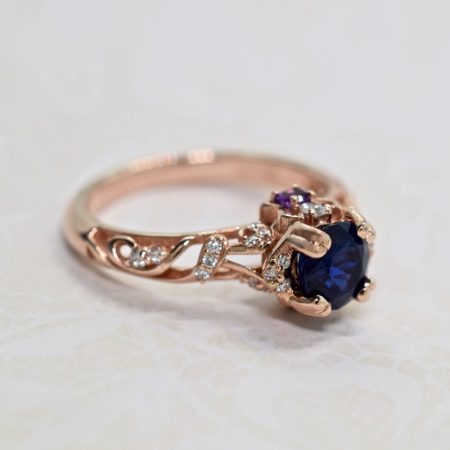 2. Consider your daily activities and life style
If the person wearing the engagement ring is very active you may want to consider styles which are set lower on the finger. Some women wish to have a strait wedding band. This means that there must be space under the center stone of the engagement ring. We often take special care to design rings so that there will be space to allow for a strait wedding ring for when the time comes. Please discuss this with your designer.
3. Diamond Shape
Last but not least, you should consider the shape of the diamond. While oval diamonds have been increasingly popular, marquise cuts and various other fancy shapes are beginning to trend on social media.
Thank you for checking out our tips for buying an engagement ring!
We hope you found this article useful. Stay in touch on our instagram and facebook accounts where we provide updates on recent projects. 
Are you ready to create your own, custom design engagement ring in Winnipeg?
Contact Omori Diamonds inc. to book your free design appointment now!
Want to read about more tips for buying an engagement ring?
Check out this article on the GIA website.