The following article will discuss options to buy engagement rings online in Winnipeg from Omori Diamonds inc. Discover endless style possibilities with our award winning custom jewelry design team and receive access to the finest diamonds, sapphires and gems. Read on to learn more. 
With the recent Covid lockdowns, we are offering consultations over the phone and by video call. This will allow you to enjoy the same exceptional custom design experience which we have become known for. We can also provide you with a variety of the finest quality pre designed engagement ring styles from some of the world's top high end manufacturers.
Here are some of the top styles which you can choose from or use as a starting point for your very own custom engagement ring design.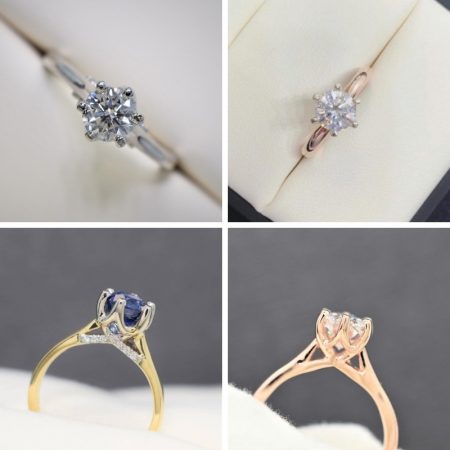 Solitaire Engagement Rings
One of the most popular styles of engagement rings currently are solitaires, which feature a single diamond, often set in a four or six prong design. These styles look great with all diamond shapes, especially round brilliant diamonds and oval cut diamonds.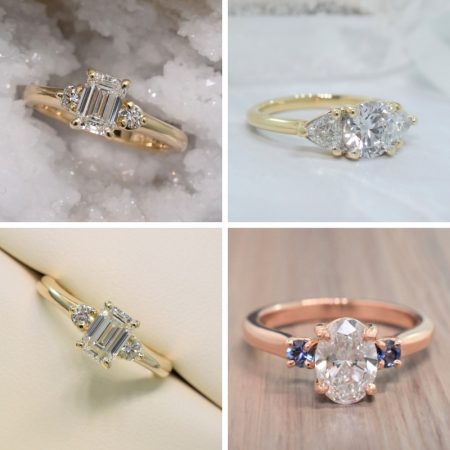 Three Stone Engagement Rings
Another incredibly popular style of engagement ring available online is the three stone engagement ring. This style features a large center stone and a diamond or sapphire on either side. Be sure to check out our engagement rings page for other options of exceptional three stone rings featuring a variety of precious gems.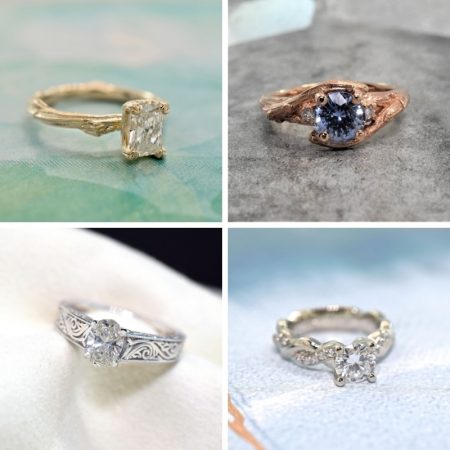 Nature Inspired Engagement Rings
Next on our list of engagement rings online in Winnipeg are nature inspired designs. When it comes to nature inspired engagement rings, the options are literally endless with our design team. From wooden textures to vine like patterns and shapes, we can craft something which is unique and perfect for you or your loved one.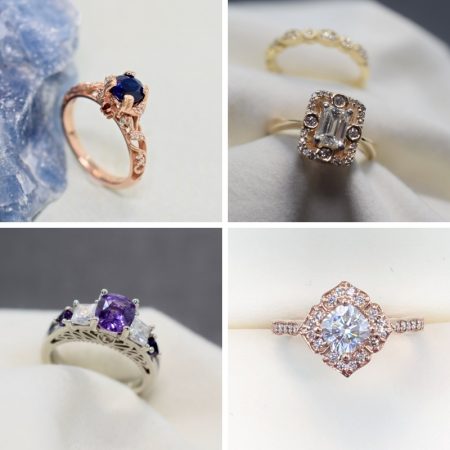 Vintage Engagement Rings
Another beautiful and timeless engagement ring style is vintage or antique inspired designs. These are known for their detailed engraving and mill work on the band and seem to never go out of style. These designs look great both as solitaires as well as with unique art deco inspired halos. We have also created a number of vintage styled engagement rings which incorporate a variety of nature inspired and vine like textures.
Halo Engagement Rings
Last but not least is perhaps one of our most requested styles of diamond rings, the halo engagement rings. These designs are known for their having a beautiful ring of diamonds around the center stone. These styles look exceptional with round, oval and square cut diamonds.
Are you ready to fine your perfect engagement ring online? Book your consultation with Omori Diamonds inc. now!