Here at Omori Diamonds inc. we specialize in crafting exceptional engagement rings and custom jewelry design styles in Winnipeg. These range from timeless vintage styles to modern halos and nature inspired designs. Read on to learn more!
1. Timeless Vintage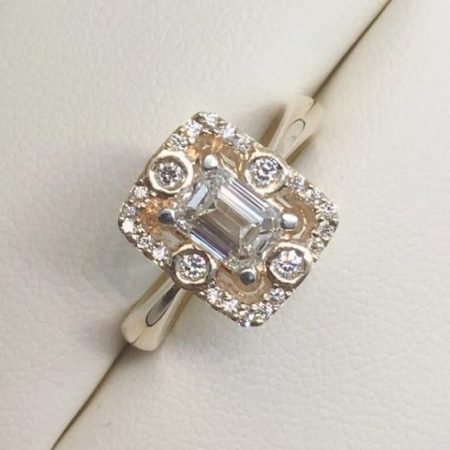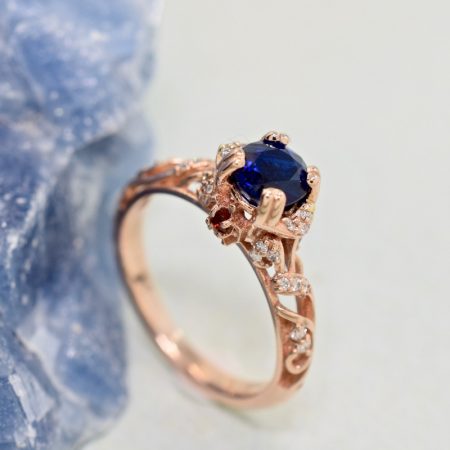 First on our list of top custom jewelry design styles are vintage and antique designs. These styles are characterized by unique engraving and geometric patterns on the band and setting. The top design has been crafted in a wonderful art deco style and features a brilliant VVS emerald cut center diamond. The second design has been crafted in rose gold and features a wonderful blue sapphire as the center stone.
2. Nature Inspired Designs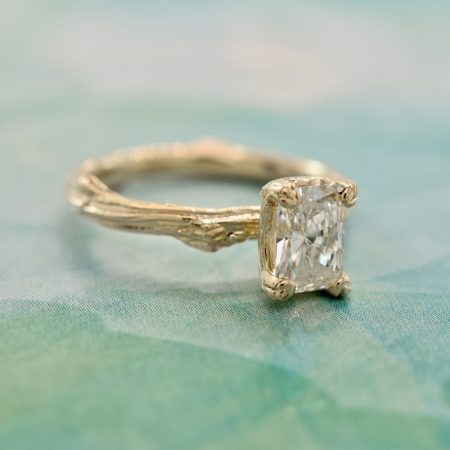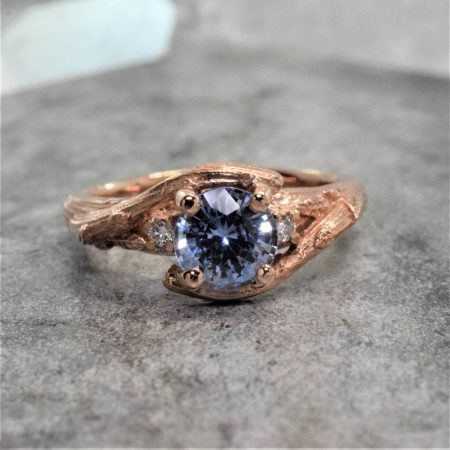 Next on our list of custom jewelry designs styles are another favorite on our social media pages, nature inspired designs! These designs are crafted with wood and twig textures achieved by our expert design team and goldsmith. These designs go great with unique diamond shapes as well as a variety of shades of sapphires. Unlike with other more modern styles and solitaires, nature inspired engagement rings tend to look great with matte and textured finishes as opposed to super smooth polishing to create the wonderful wooden look to the rings. Check out our custom design engagement rings page to learn more about our custom process for crafting such designs.
3. Infinity Band and Weave Custom Jewelry Designs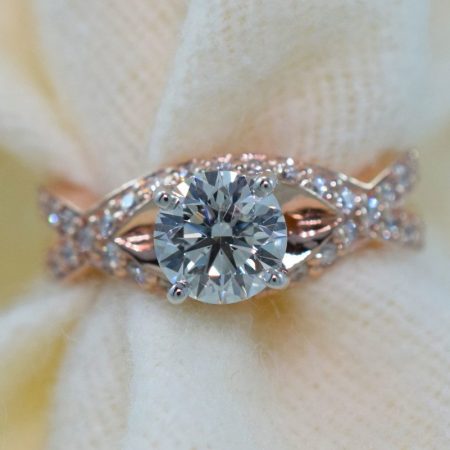 These styles feature infinity and weave shapes created through a crossing over of the band. These designs have been especially popular as of late and look exceptional with both side stones in the band as well as without side stones. To see other similar designs be sure to check out our other articles on infinity band engagement rings.
4. Halo Custom Ring Designs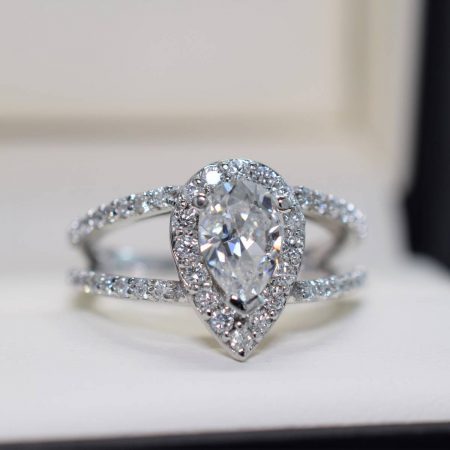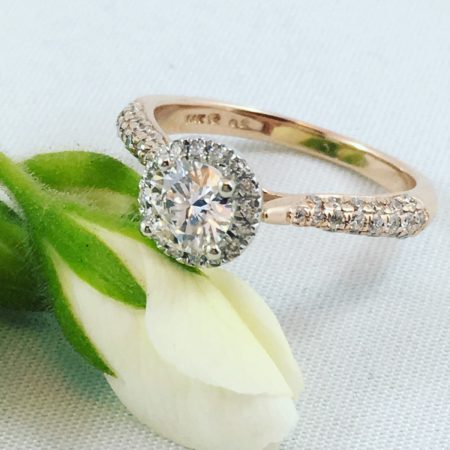 Last but not least on our list of custom jewelry design styles are one of the most popular styles of custom engagement rings in Winnipeg and across Canada, halo diamond rings. These designs feature a ring of sparkling diamonds around the center stone and look wonderful in all colors of gold. While halo rings traditionally featured round stones, they have become increasingly popular with a variety of diamond cuts from marquise to pear as well as cushion and princess cut diamonds.
Thank you very much for checking out this article on top custom jewelry styles at Omori Diamonds inc. in Winnipeg. Feel free to get in touch when the time has come for you to create your perfect custom design and stay in touch through our various social media platforms of  facebook, twitter or instagram.
Are you ready to create your own custom jewelry design in Winnipeg Manitoba?
Contact Omori Diamonds inc. to book your free design appointment now!