Here at Omori Diamonds inc., we like to think of ourselves as Winnipeg's engagement ring experts. With many decades of experience in crafting the finest engagement rings, wedding bands and custom jewellery, we are the perfect alternative to the traditional retail store. By working directly with our clients at our comfortable office we are able to offer exceptional customization and the brightest diamonds, sapphires and gems available. Read on to see some of our latest engagement rings!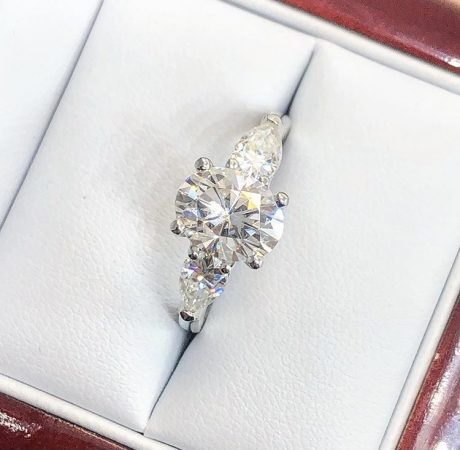 Oval Three Stone Engagement Ring
First on our list is this wonderful three stone engagement ring which has been crafted in platinum. Three stone engagement rings have been incredibly popular for the past number of years and show no signs of slowing down! This style of engagement ring often features a large center stone as well as two smaller stones on either side. These three stones symbolize the past, present and future of your relationship and can look wonderful with a variety of stones from diamonds to sapphires.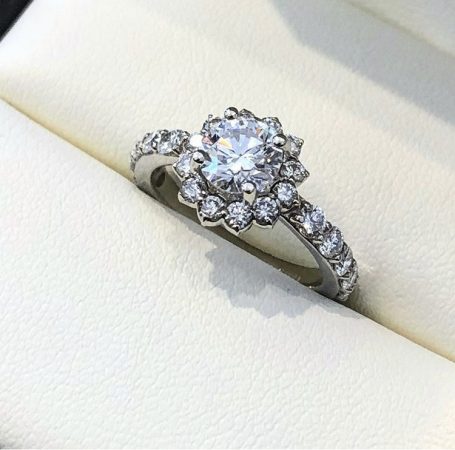 Floral Halo Engagement Ring
This design has been crafted in a lotus floral halo design with pedal shaped settings around the diamond to create a wonderful and nature inspired shape. This design has been very popular on our instagram and social media pages and is a wonderful twist on the traditional halo style engagement ring which has been so popular for the past number of years.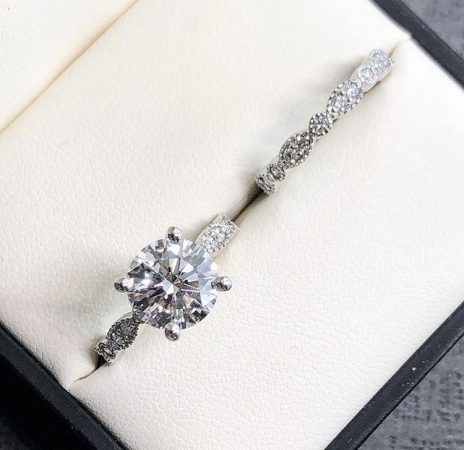 Vintage style Engagement Ring
Next on our list of top designs by Winnipeg's engagement ring experts is this special vintage style engagement ring featuring a large and beautiful ideal cut center diamond. This diamond has been cut for absolute brilliance and sparkle and at Omori Diamonds inc. we take special care to choose the brightest diamonds available by examining the proportions and angles of the diamond which are designed to make sure that the stone is as bright as possible.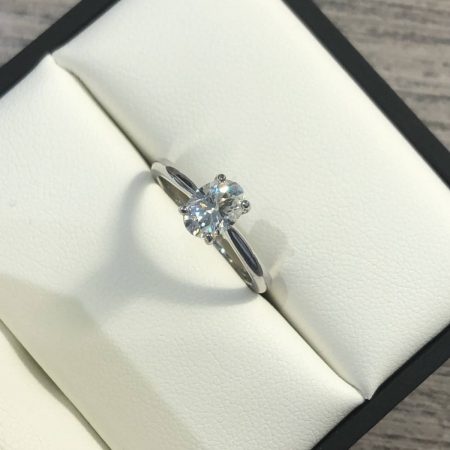 Oval Solitaire Engagement Ring
Last but not least on our list is this wonderful oval solitaire engagement ring made in white gold. Oval style diamonds and gems have been by far the most popular shape seen as of late and we strongly suspect they will continue to be on the rise. The oval shape is the perfect choice for anyone who loves the sparkle and brilliance of a round stone but also prefers the elongating effect which the oval shape can have.
Thanks very much for checking out this article on the latest designs at Winnipeg's engagement ring experts.
Be sure to stay in touch through our facebook, twitter or instagram accounts.
Are you ready to create your own engagement ring in Winnipeg?
Contact Omori Diamonds inc. to book your free design appointment now!