In today's article we will be showing you 5 unique diamond rings in Winnipeg, by Omori Diamonds inc. We specialize in crafting fine engagement rings and custom jewelry featuring the absolute finest diamonds, sapphires and precious gems. Read on to see our top latest creations!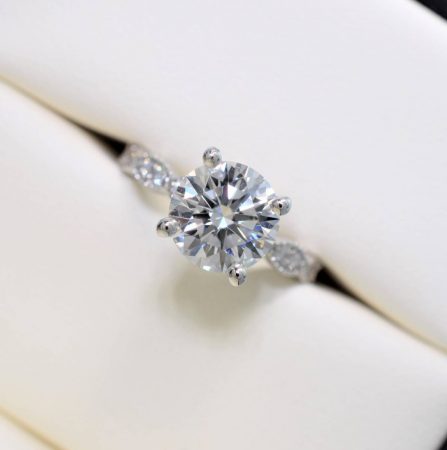 Vintage Engagement Ring Featuring a Perfectly Cut Round Brilliant Diamond
First on our list of 5 unique diamond rings in Winnipeg, is this beautiful vintage inspired design. This special diamond ring has been crafted around a  perfectly cut center stone which features absolute excellent polish and symmetry. The symmetry is such on this diamond that it shows absolute pristine hearts and arrows when viewed from the top down, a true sign of magnificence. This engagement ring was also created along side of a wonderful custom wedding band to match.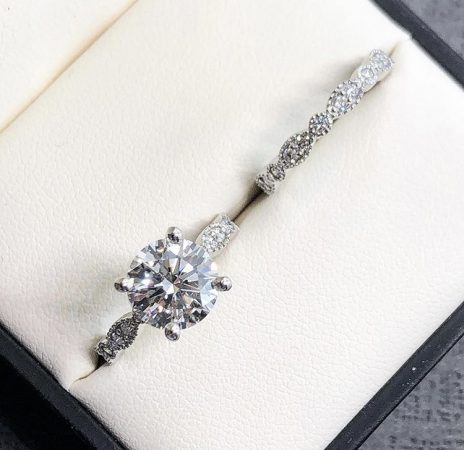 The above photo shows the diamond wedding and engagement ring set together. As you can see, both have been crafted in a spectacular vintage inspired style.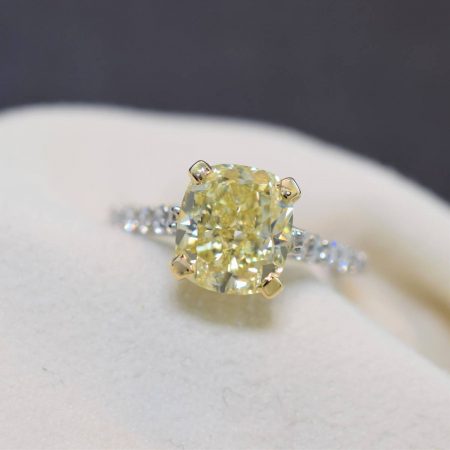 Canary Yellow Diamond Ring
Next on our list of 5 unique diamond rings in Winnipeg is this spectacular engagement ring which features a beautiful Canary yellow diamond set in platinum, This diamond is of a natural yellow and features some of the most wonderful sparkle we have seen. This ring was crafted in platinum which is loved for its everlasting durability and beautiful shine. If you love yellow and colored diamonds as much as we do, be sure to check out this article on celebrities with colored diamonds.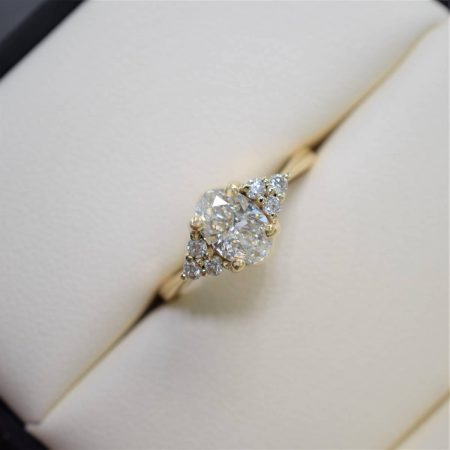 Unique Oval Diamond Ring
This unique oval diamond ring has been crafted with an elegant and delicate tapered look, created by three round diamonds on each side. This creates an appearance similar to that of many three stone diamond rings, which have been very popular as of late. This ring has been a favorite on our instagram and social media pages.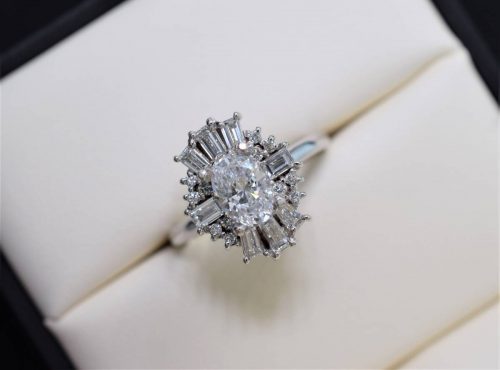 The Omori Diamonds inc. Hummingbird Design
Here is our very own Omori Diamonds inc., Humming Bird design. Named for the beautiful fluttering pattern created by the perfectly cut baguette diamonds which have been set in the halo, this ring has been crafted using the absolute finest craftsmanship and looks excellent with a variety of stones from diamonds to sapphires and rubies.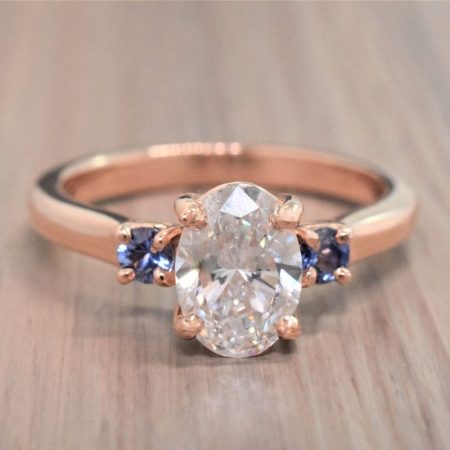 Three Stone Diamond and Sapphire Ring
Last but not least on our list of unique diamond rings in Winnipeg, is this classic three stone design featuring a brilliant oval diamond and two blue sapphires. This ring has been crafted in rose gold, which is one of the most warm and romantic color choices for precious metals. This style also looks great with a variety of other variations such as round center diamonds of sapphires as well as a variety of shapes for the stones on the sides. Be sure to check out our engagement rings page to see some of our latest three stone rings.
Thanks very much for checking out this article on 5 unique diamond rings in Winnipeg.
Be sure to stay in touch through our facebook, twitter or instagram accounts.
Are you ready to create your own unique diamond ring in Winnipeg?
Contact Omori Diamonds inc. to book your free design appointment now!