We specialize in exceptional diamond engagement rings in Winnipeg, created by our expert design team. Meet directly with our designer and diamond expert to receive undivided attention in crafting your dream ring. In today's article we will be showing you some of our latest engagement ring designs. Read on to learn more!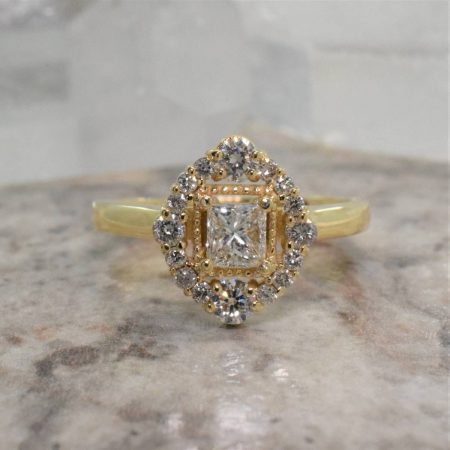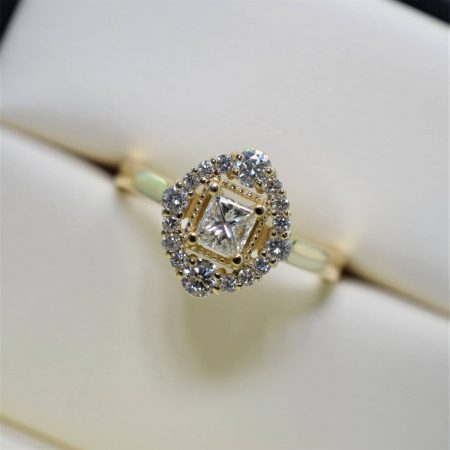 Yellow gold / Art Deco style Engagement ring
This ring has been crafted in an art deco style and features the beautiful mill work and geometric shapes that this antique style has become known for. Not shown in the picture are two hidden hearts on the bridge. This engagement ring has been a favorite on our instagram page, so feel free to head over to our social media accounts to have a closer look!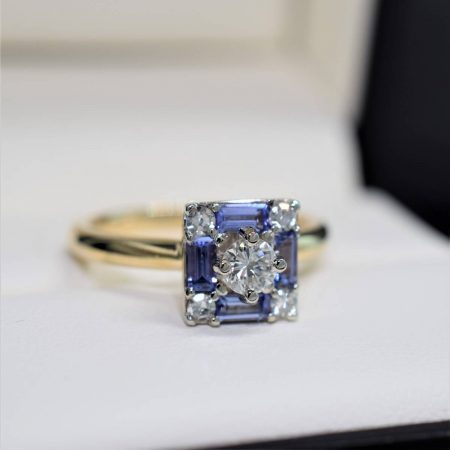 Art Deco Diamond and Tanzanite Ring
In keeping with the antique and vintage style, here is another ring that we created with design work by Chris Omori, which features five brilliant round diamonds as well as four beautiful, emerald cut Tanzanite stones, known for their beautiful bluish, violet hue. To view more designs like this be sure to check our our articles on vintage engagement rings.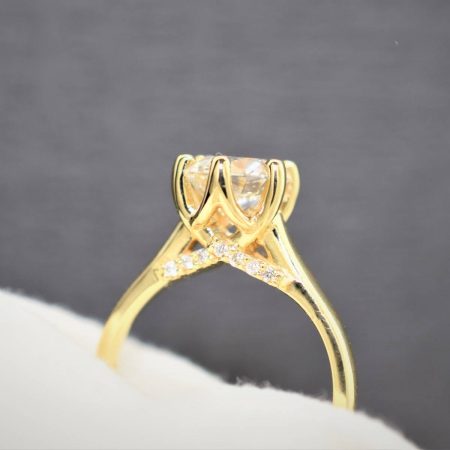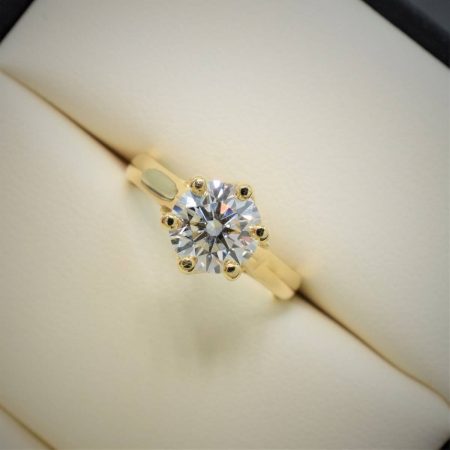 Six Prong Yellow Gold Solitaire Engagement Ring
This ring has been crafted in the classic, six prong solitaire style, with hidden peek – a – boo, diamonds on the bridge for an added touch. This ring features a large, round brilliant center diamond which has been cut to absolute perfection. To learn more about our special diamonds, check out our diamonds and gems page.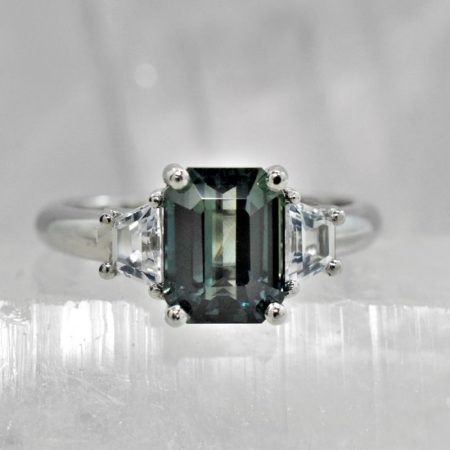 Teal Sapphire and Diamond Engagement Ring
Next on our list of top engagement ring styles is this masterpiece featuring a very special teal colored sapphire as well as two exceptional trapezoid cut diamonds. Sapphires come in a wide variety of colors from deep blues as is often seen with Ceylon sapphires, to hot pinks, yellows and purples. If you love this beautiful and everlasting gem as much as we do, be sure to check out our page of sapphire engagement rings.
Thanks for checking our this list of some of our top engagement ring styles that we have created here at Omori Diamonds inc..
Be sure to stay tuned for further articles on our latest custom designs and engagement ring styles. Be sure to stay in touch through our facebook, twitter or instagram accounts.
Are you ready to create your own custom engagement ring in Winnipeg?
Contact Omori Diamonds inc. to book your free design appointment now!