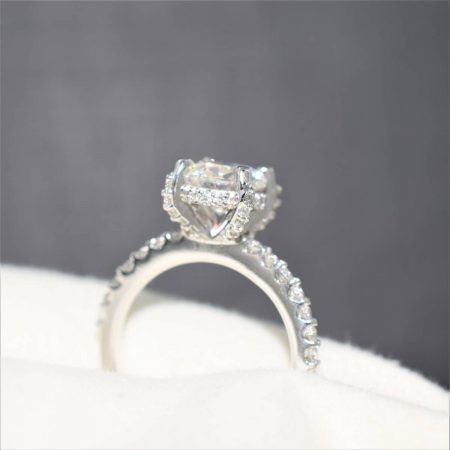 In today's blog we will be showing you a couple engagement rings which were made in Winnipeg and feature diamond collars and hidden halos. These were crafted by our expert custom jewellery design team at Omori Diamonds inc. and feature the finest diamonds of exceptional cut, for maximum brilliance. Read on to learn more.
Diamond Collar Engagement Rings
Often referred to as hidden halo engagement rings, the diamond collar style has been sweeping Winnipeg and across Canada as one of the most popular engagement ring styles of 2020. These designs feature small diamonds along the underside of the center diamond, often around the lower part of the girdle of the diamond. In the above design, the diamonds are not only around the hidden halo of the engagement ring but also on the claws. These styles of designs look exceptional with round brilliant cut diamonds as well as cushion cut diamonds and of coarse the always popular, oval cut diamond.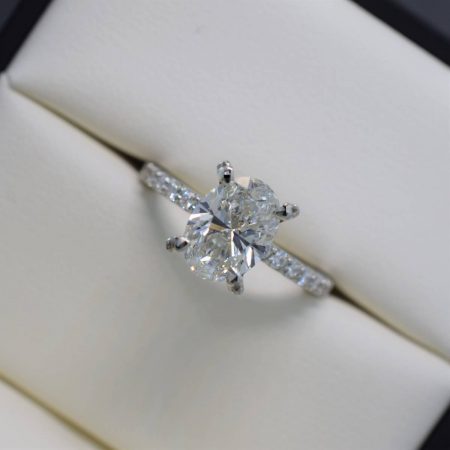 If you love oval cut diamonds, be sure to check out our blog on oval engagement rings.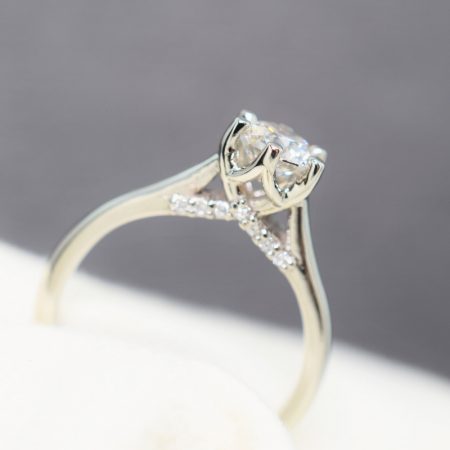 Here is another example of how a diamond collar can be incorporated into a unique solitaire engagement ring. This ring is a classic 6 prong solitaire which features a unique crown pattern in the setting and features a wonderful criss cross pattern with brilliant diamonds along the top of the band. As mentioned in previous articles, the top of the band is an excellent spot for hidden gems and details.
Vintage Style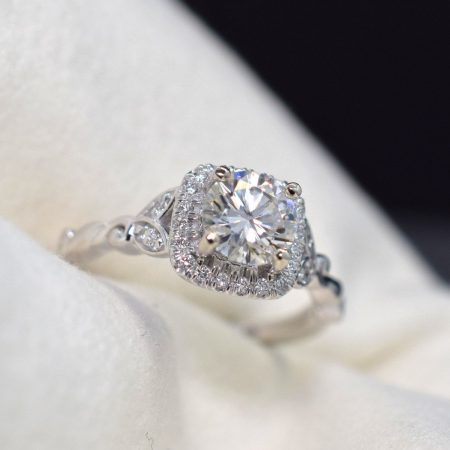 In the case of the above design, this engagement ring was created in the vintage style and features a delicate halo which is set between two wonderful leaf patterns. Vintage engagement rings are also an excellent style for incorporating both hidden halos and a variety of diamond collar effects.
Thank you for checking out this blog on diamond collar engagement rings which have been made in Winnipeg. Be sure to stay tuned for further articles on our latest custom designs and engagement ring styles. Be sure to stay in touch through our facebook, twitter or instagram accounts.
Are you ready to create your own custom hidden halo engagement ring in Winnipeg?
Contact Omori Diamonds inc. to book your free design appointment now!