Today we will be showing you an antique style halo engagement ring with rose cut diamonds. As a premier designer of fine engagement rings based in Winnipeg, we have the pleasure of working with clients to create special designs based on their ideas and our expertise. With this wonderful design we were able to turn our client's ideas into reality with this perfect yellow and white gold vintage engagement ring design. Read on to learn more.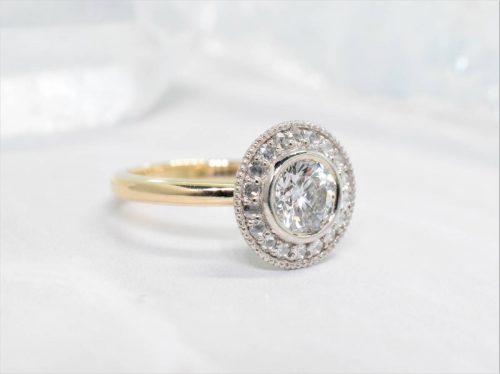 Antique and vintage style engagement rings have been incredibly popular as of late. Our design particularly enjoys the unique geometric shapes and textures often seen with vintage style. In this case we created a very elegant antique inspired engagement ring with a wonderful halo.
We began the process by discussing some design ideas with our clients. At this point we then created some CAD (computer assisted drawings) to get the proper proportions of the design down.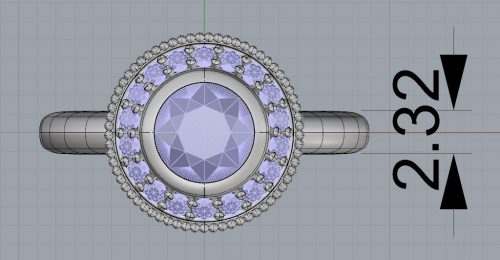 These are computerized drawings shown the dimensions and measurements of the design. They take into account the size and shapes of all of the diamonds and stones.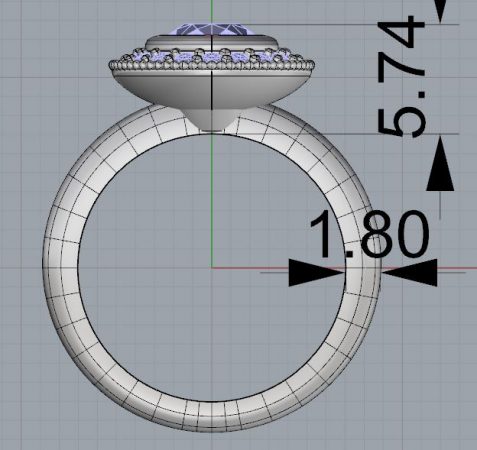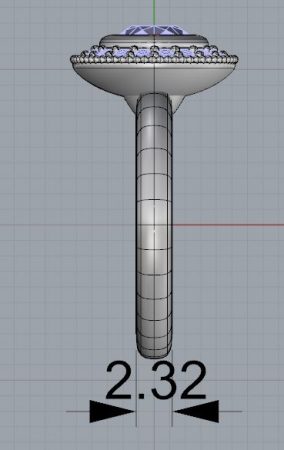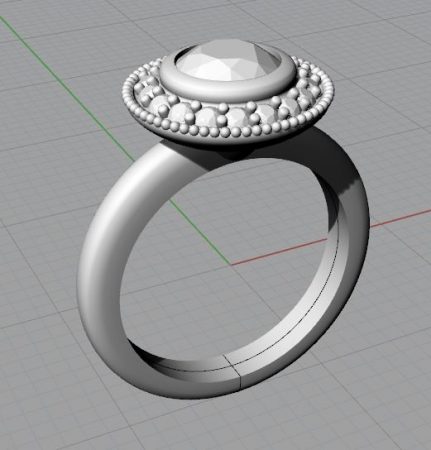 The next step in the custom design process was to 3D print out a wax model which was shown to the clients for approval. This allows us to make any changes to the design.
The stones used in this design were: a round brilliant center diamond as well as smaller rose cut diamonds on the halo. As you can see from the above image, the halo diamonds are slanted slightly outwards to help them catch the light and to give the ring a smooth tapered look which is very popular as of late.
After approval of the wax our master goldsmith then went on to set the diamonds and polish the stone to complete this wonderful antique style engagement ring.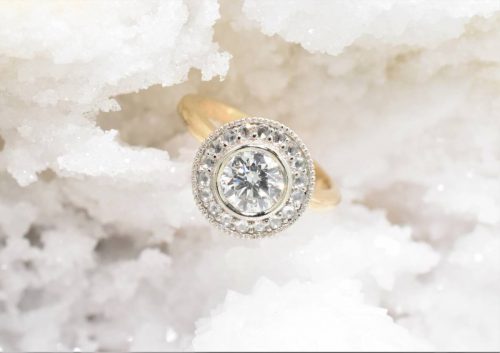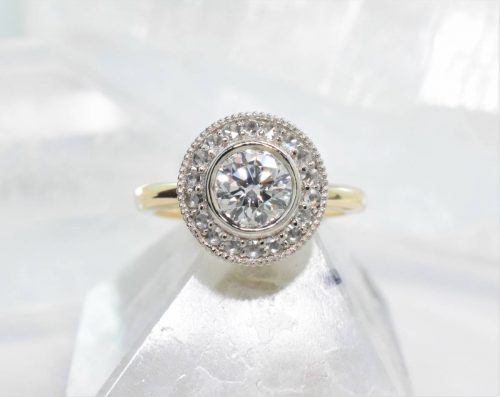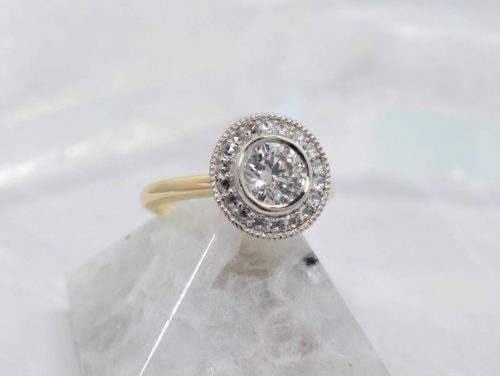 Thank you for checking out this article on our latest antique style halo engagement ring. We hope you have enjoyed learning about this style. If you love vintage styling be sure to check out this article we found on the top celebrity vintage engagement rings.
Are you ready to create your perfect engagement ring in Winnipeg?
Book your appointment with Omori Diamonds inc. HERE.