Today we will be showing you some of the most popular oval engagement rings on instagram. As a designer and creator of fine custom jewellery and engagement rings in Winnipeg, we are able to get a great idea of the sorts of trends when it comes to engagement rings both from our clients and our instragram profile. Let's have a look at some of the top styles featuring a variety of oval cut stones.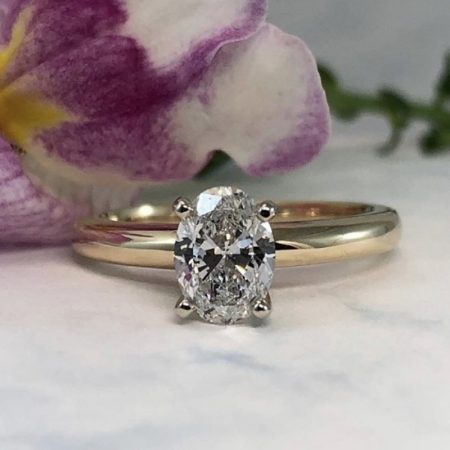 Classic oval diamond solitaire engagement ring
Perhaps, the most popular style that we are constantly receiving requests to create, is the classic solitaire. Clients and young couples shopping for engagement rings all across Canada seem to love the elegant simplicity of the solitaire engagement ring. The above design is crafted in yellow and white gold and features a magnificent oval cut diamond as the center stone.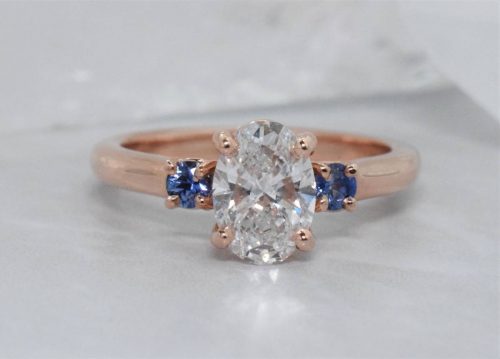 Oval three stone engagement ring
This is a beautiful oval diamond three stone engagement ring which features two beautiful blue sapphires as the side stones. The warm hue of the rose gold, complements the sapphires perfectly and creates a wonderful color pallet to this modern engagement ring style.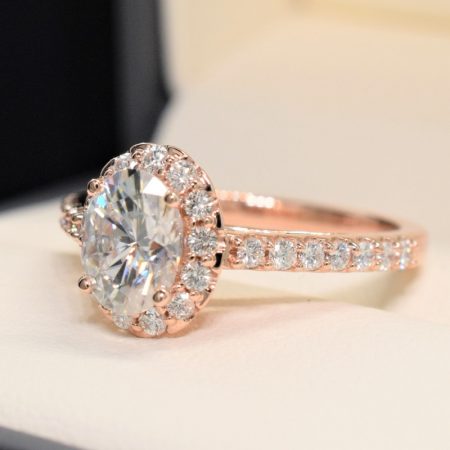 Oval rose gold halo engagement ring
In keeping with the rose gold theme, next on our list of most popular oval engagement rings on instagram, is this beautiful rose gold halo engagement ring. Halo engagement rings, next to three stone rings and solitaires are probably the most popular styles of engagement rings currently.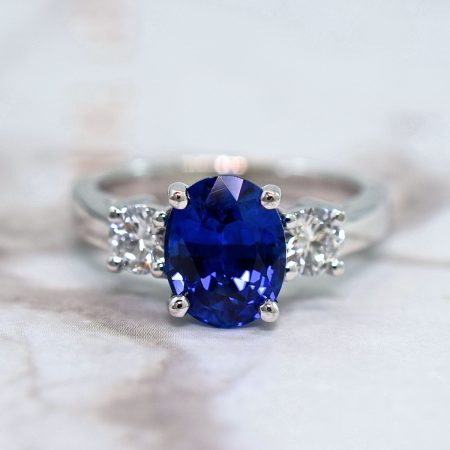 Oval sapphire platinum ring
This masterpiece features an absolutely magnificent oval Ceylon sapphire with beautiful VVS diamonds on either side and has been crafted in platinum. Platinum is a very durable, hypoallergenic and everlasting metal and is a wonderful choice for those who love the silver shine of white gold but are perhaps allergic to certain alloys often used or are looking for something guaranteed to last for many decades to be passed down as an heirloom.
Be sure to check out our other articles on Sapphire Engagement Rings and Ceylon Sapphires!
Thanks for checking out this article on the most popular oval engagement rings in Winnipeg. Be sure to stay in touch through our facebook, twitter or instagram accounts.
Are you ready to create your own custom oval diamond engagement ring in Winnipeg?
Contact Omori Diamonds inc. to book your free design appointment now!