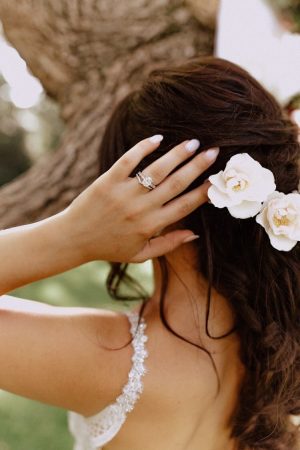 Here at Omori Diamonds inc. we specialize in the finest custom engagement rings and custom jewellery design in Winnipeg, Manitoba. Today we will be showing you some of our latest custom designs which we have created during the summer for our clients. From brilliant diamond engagement rings to spectacular, vintage inspired family rings, we have had the pleasure of creating a variety of beautiful designs for our clients and friends. Read on to view more!
Brilliant side stone engagement ring
This ring was crafted for a special proposal which took place at the bride at The Forks in Winnipeg, which has been listed as one of the best places in Winnipeg for engagement photos. This ring was created with a magnificently cut round diamond with bands of smaller diamonds down the side, creating a magnificent ring of sparkle.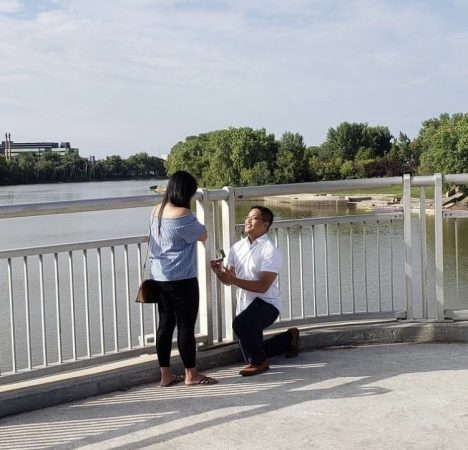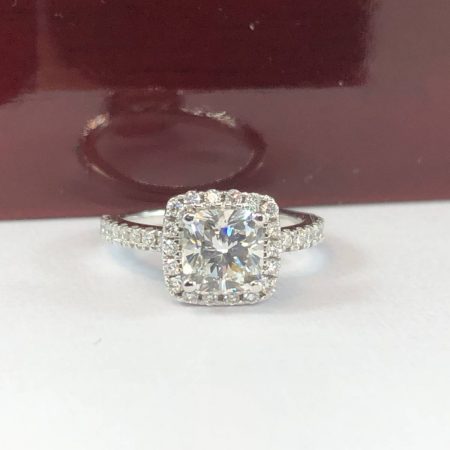 Halo diamond ring 
Here is a simple yet elegant halo diamond engagement ring that we created a while back for our client. As you can probably tell if you have been reading our blog, halo engagement rings are one of our most popular styles and show no signs of slowing down at all!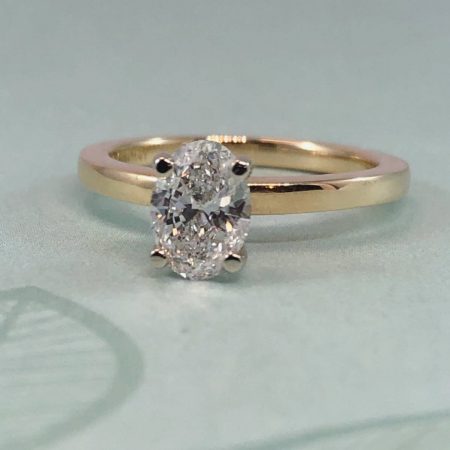 Oval diamond yellow gold solitaire engagement ring
With oval diamonds being the shape of the year in 2019, this engagement ring combines another trending aspect we have seen a lot of, yellow gold. This style of ring has actually been one of our most popular styles on instagram and social media and it seems that every week we receive requests to create similar styles.
Don't be fooled by the simplicity of solitaire engagement ring design however, as there are many interesting style twists that can be added for unique flavour. The bridge of the ring for instance is a perfect place for hidden gems and details.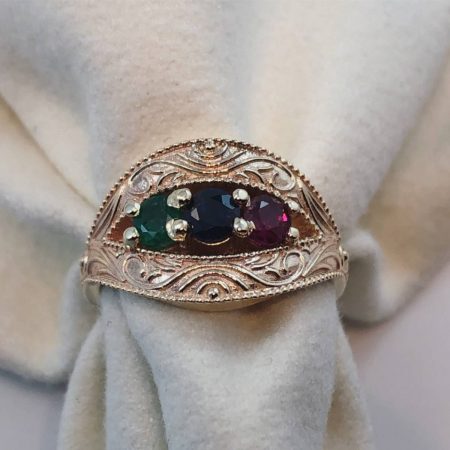 Vintage inspired family ring
This family ring was restyled using our client's jewellery and was made in a vintage inspired style. Another favourite on our social media pages, this ring features the detailed engraving and styling often seen in many antique styled rings. This style has seen a large resurgence in past years possible due to the rise in popularity in movies such as The Great Gatsby or Downton Abbey.
If you love vintage and antique jewellery be sure to check out our past article on vintage engagement rings. 
Thanks very much for checking out this article on the latest custom engagement ring and jewellery designs at Omori Diamonds inc. in Winnipeg. We hope you have enjoyed checking out these designs as much as our design team did creating them! If you are ready to create a custom ring for yourself or loved one, feel free to get in touch with us by phone or email.
Stay tuned for further  blogarticles and don't forget to follow us on facebook, twitter or instagram
Are you ready to create your perfect custom engagement ring in Winnipeg?
Book your free consultation with Omori Diamonds inc. now!