At Omori Diamonds inc. we craft fine custom engagement rings in Winnipeg, Manitoba. In today's article we will be showing you 5 exceptional customizable engagement ring designs which can easily be modified by our expert jewellery design team to suit your tastes and lifestyle.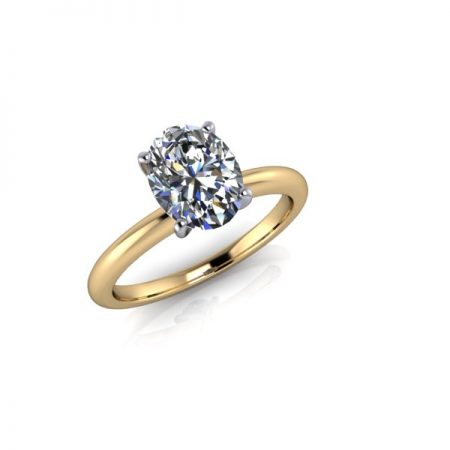 Yellow gold solitaire engagement ring
Perhaps one of the most popular engagement rings of 2019, the yellow gold solitaire is simple yet elegant and tends to look amazing with an oval cut diamond in the centre. It seems that every week we receive requests to create a variety of solitaire engagement rings quite often in yellow gold. As you will notice, the band is in yellow gold but the claws are in white gold. This colour contrast has been extremely popular this year as well!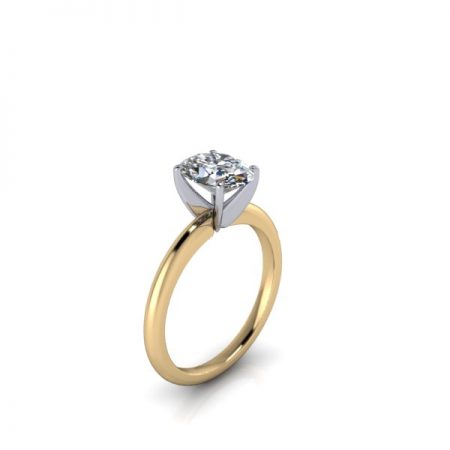 As mentioned previously, our expert team of jewellery designers can easily customize our designs. One frequent request is the addition of side diamonds along the band, creating a magnificent band of sparkle. The photo below shows an example of this solitaire with the addition of side stones.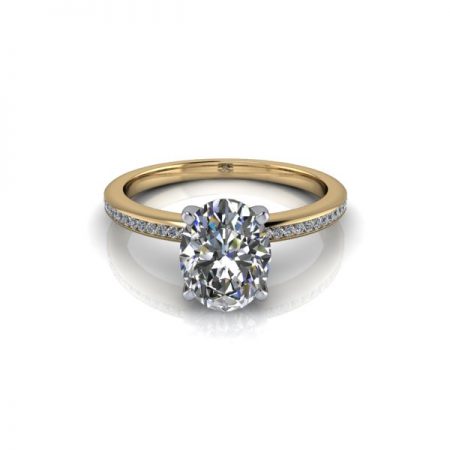 Side stone oval engagement ring with pointed claws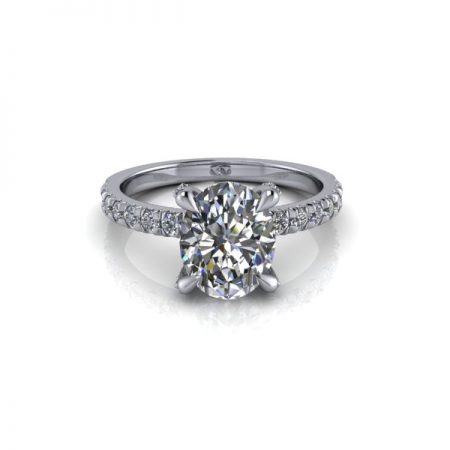 This next oval diamond engagement ring shows off another unique style trait that we have seen a lot of this year, pointed claws. These claws have been sculpted to create a striking and appearance, somewhat similar to shapes seen on vintage engagement rings and art deco styles.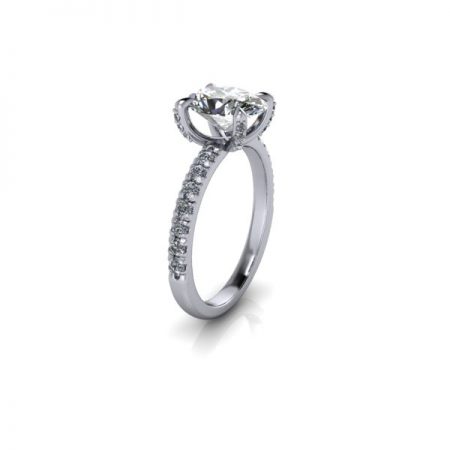 As one of our favourite styles of customizable engagement rings, this ring is shown with diamonds set into the claws themselves, creating a dazzling appearance from all angles. This design can of coarse be created without the added stones, but extra sparkle is something that few can pass up!
Do you love pointed claws but wish for a sleek and modern solitaire instead? No problem!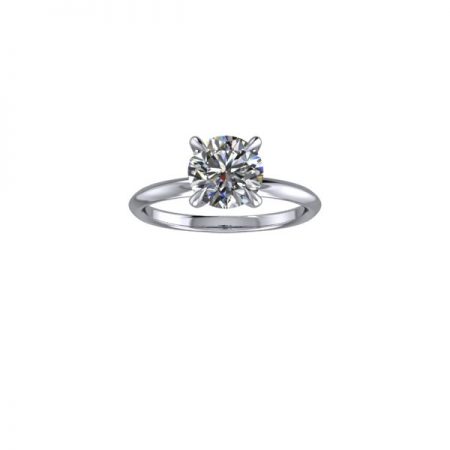 The above design features the pointed claws on a sleek, modern white gold solitaire which has been modified to feature a timeless knife edge on the band, which has been made popular by some of the worlds most famous jewellery designers.
Rose Gold Vintage Ring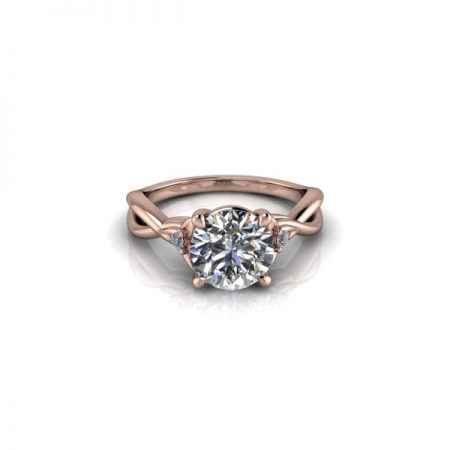 Here is one of our catalogue styles which features an intertwining infinity band. Although this design is shown in rose gold, this style can be created in white or yellow gold as well as platinum. One important thing to mention is that since rose gold is a somewhat softer metal, we always take special care to build up the claws on our rings when they are created in rose or yellow gold to insure maximum, everlasting quality. Some mass produced rings which are sold at retail stores have been manufactured over seas and may not have their claws made stronger leading to problems down the way. At Omori Diamonds inc., we insure excellent quality control so that you can be sure you are getting a ring built to last!
Unique three stone engagement ring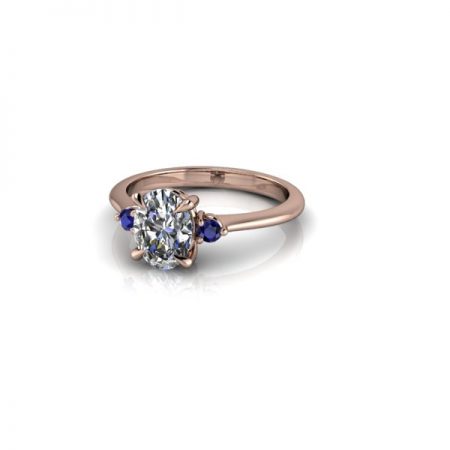 Last but not least is this three stone engagement ring which has been modified with two sapphires in the rose gold setting. This style of three stone ring has been trending this year and shows no sign of slowing down. This style can also look wonderful with round diamonds as well as pear shaped diamonds on the side.
Explore endless style options with our customizable engagement ring design experience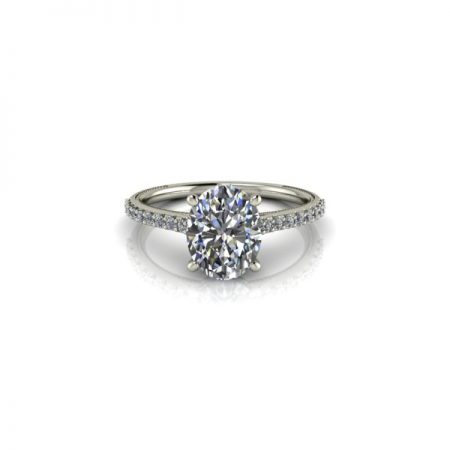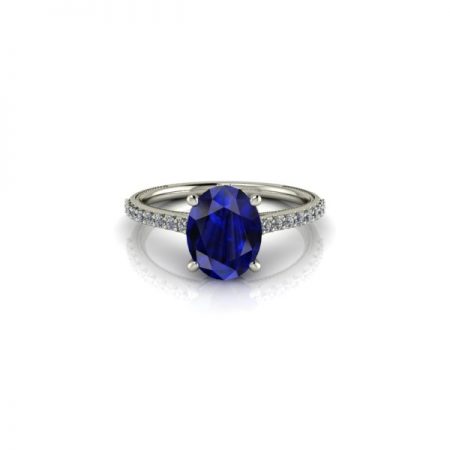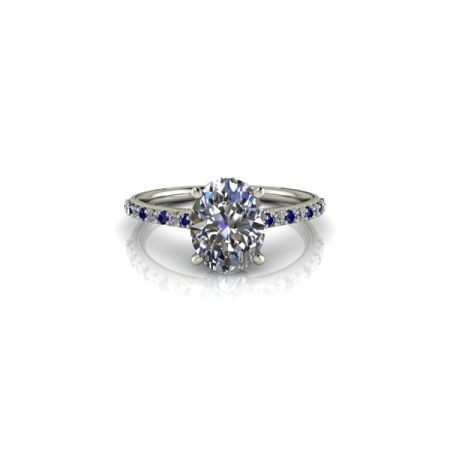 Thanks very much for checking out this article on our exceptional customizable engagement ring designs. Feel free to browse our other articles on our custom jewellery design process and don't forget to follow us on facebook, twitter or instagram
Looking to create your own custom engagement ring in Winnipeg? Book your appointment with Omori Diamonds inc. now!