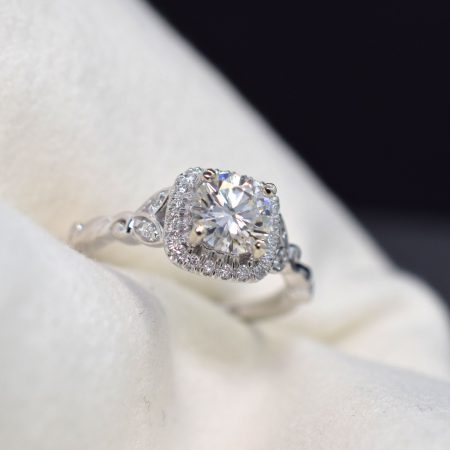 Here at Omori Diamonds inc. we specialize in the finest custom jewellery as well as unique diamond rings and engagement rings in Winnipeg, Manitoba. Today we will be showing you 5 new diamond ring styles available through our catalogue. Read on to view some of our latest top styles and remember, all designs can be customized to match your unique tastes and style preferences. 
Submit an inquiry to book a free appointment or call us at (204) 951-7040 to talk to an expert. Let's create a masterpiece together!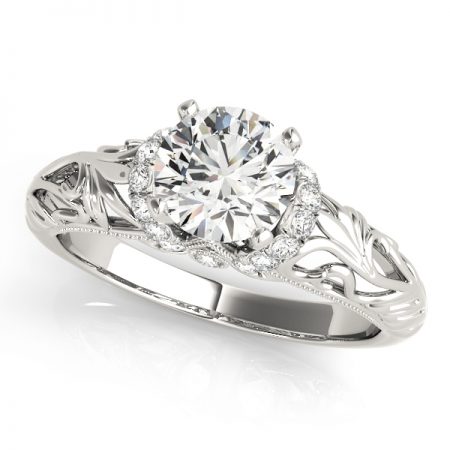 1. Vintage style diamond ring with piercing
This unique vintage style ring features some very detailed piercing on the band, which is one of the lovely and timeless characteristics of antique styling. Although vintage engagement rings often contain few or no extra stones on the band, this design features a subtle halo of round diamonds which create a ring of sparkle around the centre stone.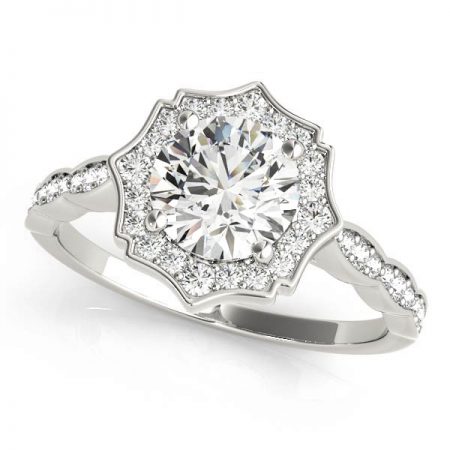 2. Art deco style engagement ring with intricate halo
In keeping with our vintage and antique theme, this ring features the complex shapes and patterns often seen in art deco styling. These patterns are similar to those seen throughout the 20s and 30s in the art deco movement which encapsulated not only much of the jewellery of the time but also the fields of interior design, and architecture.
If you love vintage and antique styling and have a taste for hollywood flare be sure to check out this article on 22 stunning nontraditional celebrity engagement rings.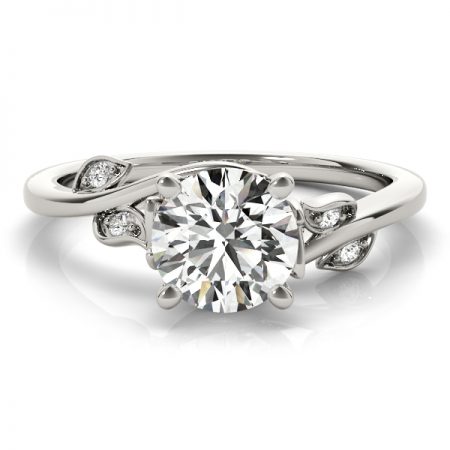 3. Leaf and nature inspired diamond ring
This ring features unique leaf patterns on either side of the centre diamond and is perfect for those who love nature inspired designs, such as our Omori leaf engagement ring and wedding band. Although the above image shows the ring in white gold, this design can also look beautiful with both yellow and rose gold as well.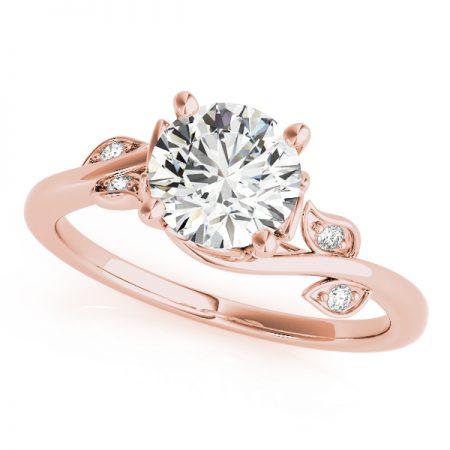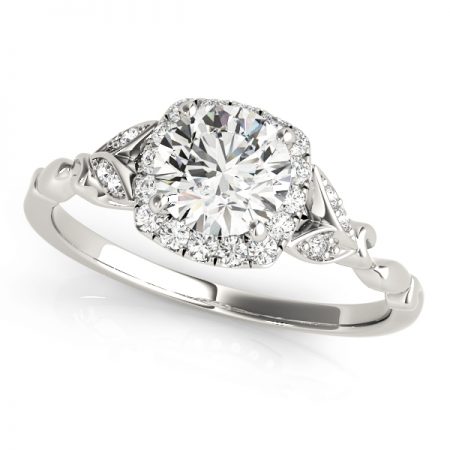 4. Cushion halo diamond ring with leaf patterns
This ring features a winning combination of a round brilliant centre diamond with a cushion shaped diamond halo. The band also combines the leaf and nature inspired shapes of the previous design with the detailed shaping of the gold often seen in vintage rings. These aspects combine together to create a very sleek and tapered appearance to the ring and styles such as this are often a favourite on our instagram and social media pages.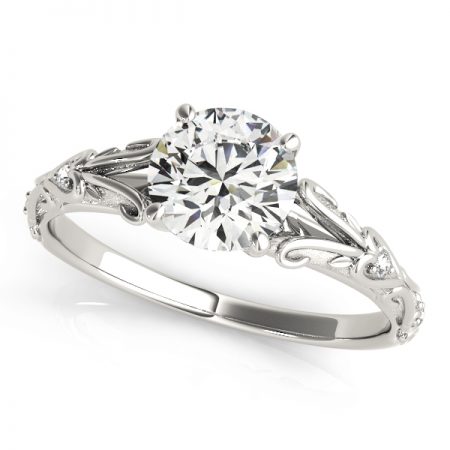 5. Round diamond royal vintage diamond ring
As you can see, vintage style engagement rings are probably one of the most popular styles of diamond rings in 2019. This above unique diamond ring features some of the most detailed engraving possible and features tapered patterns leading up to the centre diamond on either side. These patterns are often seen in much of the antique jewellery from Europe which is often featured on shows such as the Antique Roadshow. However, while these patterns would have originally been created by a goldsmith by hand, during modern times these shapes are often created during the initial design process by CAD (computer aided design).
Thank you for checking out this article on 5 unique diamond rings. Feel free to check out our other articles for lots of great info on diamonds, sapphires and custom jewellery design. Also, don't forget to follow us on facebook, twitter or instagram!