Jim Omori is an award winning jewelry designer in Winnipeg, Manitoba and specializes in creating fine custom engagement rings, wedding bands and all forms of custom jewelry. In todays article we will be showing you one of Jim's latest designs and provide you with an inside look into the design process that went into crafting this wonderful masterpiece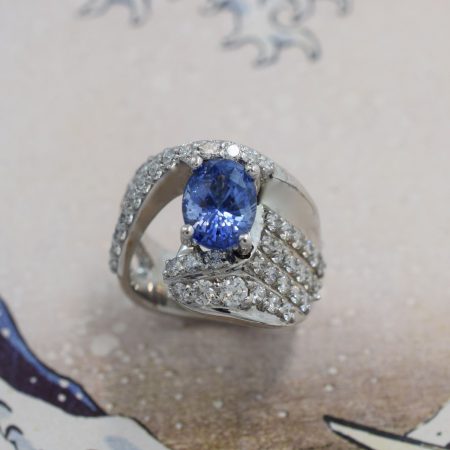 This ring was designed by Jim Omori and features a brilliant and beautiful oval cut Ceylon Sapphire as the centre stone as well as an exceptional collection of round diamonds of various sizes. The diamonds are set in a spiral pattern which flows naturally around the centre stone in a pattern which is not unlike that of the flow of water.
The inspiration…
This sapphire ring was created specifically for a client of ours who gave Jim full creative reign on the design. Jim's initial inspiration for this design was the crests and waves of water seen in a rushing river. In order to get some of these ideas down, Jim began by sketching some rough drawings. Many times the creative process can be aided by the hands on process of sketching as this allows ideas to flow naturally and for new ideas and happy accidents to appear.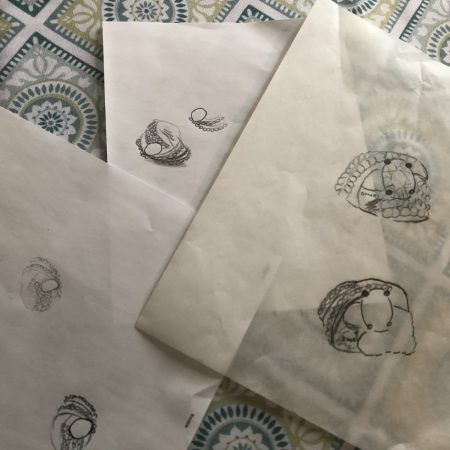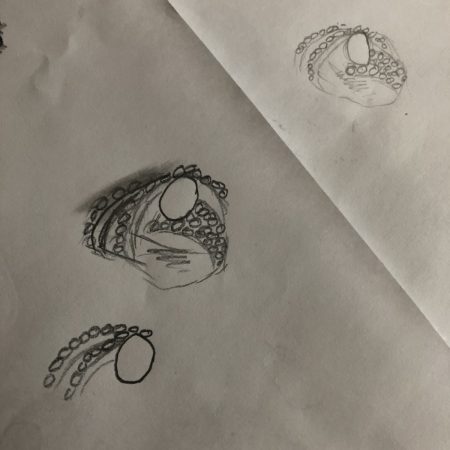 Technology to the aid
After sketching the initial drawing and discussing the design with our client, we then went on to the next stage in the jewelry design process by creating some more in depth CAD ( computer aided design) images of the design.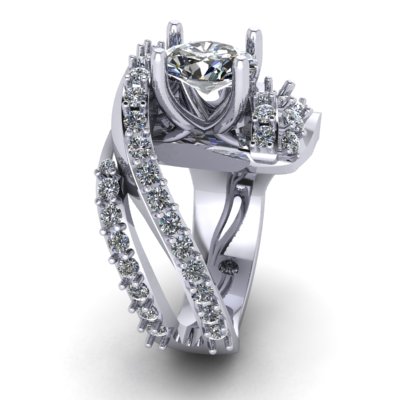 As you can tell, the CAD images show quite an accurate picture of how the ring will look when it is finished. This allows us to show our clients an update on their design and to make suggestions along the way. The CAD images also contain all the data on measurements and proportions for when the ring is 3D printed out to be cast.
Another unique aspect of this design is the use of engraving of in the shape of water lilies on the side of the band. The CAD images also were able to include these shapes as well. The bridge of the ring is an often neglected spot where we love to place a variety of hidden gems and details during the jewelry design process.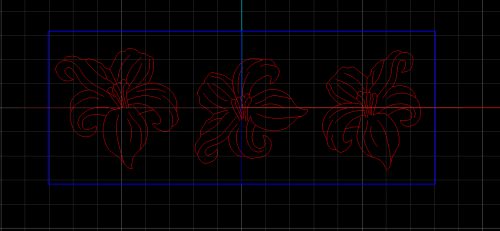 Ideas becoming reality…
After creating the CAD images, the design was then 3D printed out in a wax resin which was later cast in white gold. This stage again, allows us to show our client a physical model of their design and is often a very exciting stage as it allows them to literally see their design come to life!
Completing the design
After this stage the design was then cast in white gold. Our master goldsmith then went on to polish the design and set the beautiful sapphire and smaller diamonds.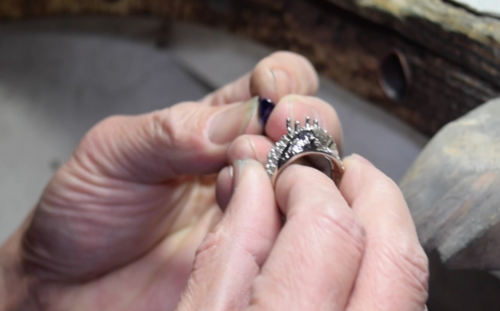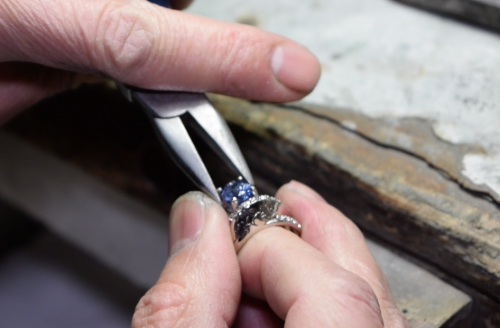 Once the design was completed, we then contacted our client to pick up her original Omori design. We are very honoured and pleased to know that she loves her ring and that it exceeded expectations !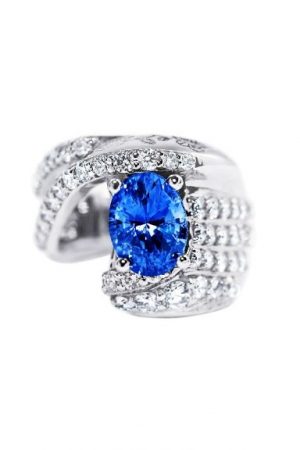 Thanks very much for checking out this article on our latest ring design by Jim Omori. Feel free to check out previous articles on our other designs such as our latest custom oval engagement ring and this stunning black diamond engagement ring. If you would like to work with Jim Omori to have an original piece designed and created please contact us by emailing info@omori.ca or call 204-951-7040 to book your design consultation. In the mean time follow us on facebook, twitter or instagram!