We specialize in crafting fine custom jewelry and engagement rings in Winnipeg. In today's article we would like to show you what we believe to be the top engagement ring trends in Winnipeg and across Canada. Being almost half way into the year, we have been able to get a good idea of the styles that couples are loving so far. Read on to learn more about this years top engagement ring trends!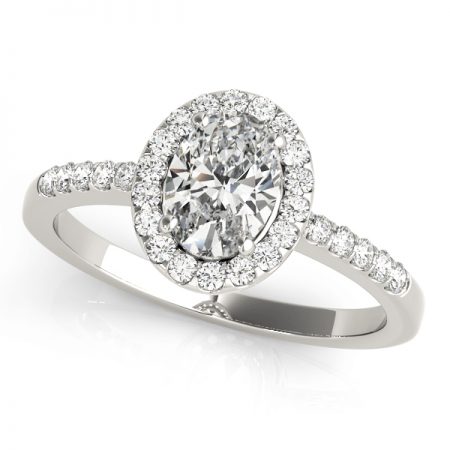 Oval Diamond Engagement Rings
First on our list of 2019 Winnipeg engagement ring trends is a diamond shape that has swept the market in the last 12 months. If you have been following engagement ring trends on instagram lately, or looking at any of the latest celebrity engagement rings, then the oval diamond will definitely be a stranger to you. It seems that oval engagement rings are becoming more and more popular by the second!
The oval diamond provides the brilliance and sparkle of the round diamond while also creating an elongating effect on the finger. In terms of designs, the oval diamond can look exceptional in everything from halo, side stone and of coarse the simple and elegant solitaire engagement rings. Here are a few designs we have crafted which feature oval cut diamonds.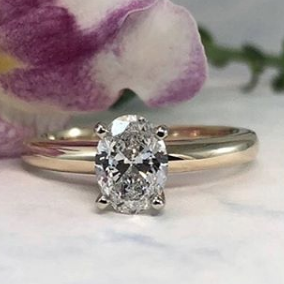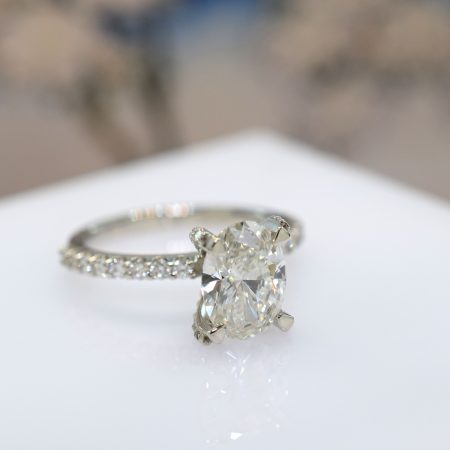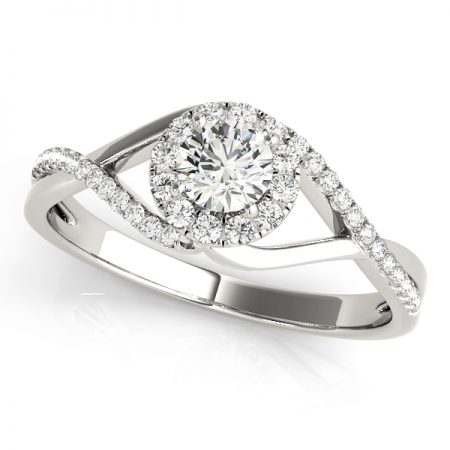 Infinity Band Engagement Rings
Second on our list of 2019 Winnipeg engagement ring trends is the infinity band engagement ring style. Although side diamonds have been a popular feature on engagement rings for many years, it has only been in the past while that the criss cross or infinity band has really taken off. These rings feature a cross over pattern on the band which may or may not be lined with smaller diamonds.
Here are two custom infinity band engagement rings we have created. While the first one features a plain white gold band with a cushion diamond halo, the second features an infinity band which is partly lined with diamonds to create a wonderful texture contrast between the small diamonds and the shine of the white gold.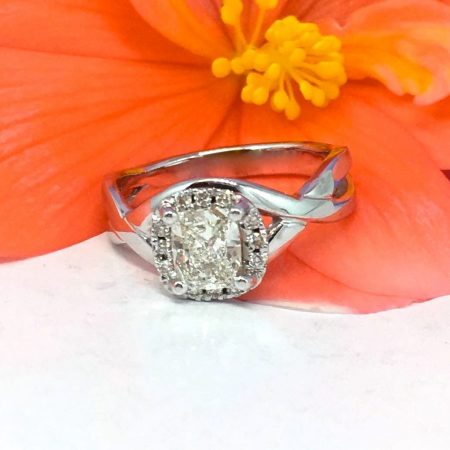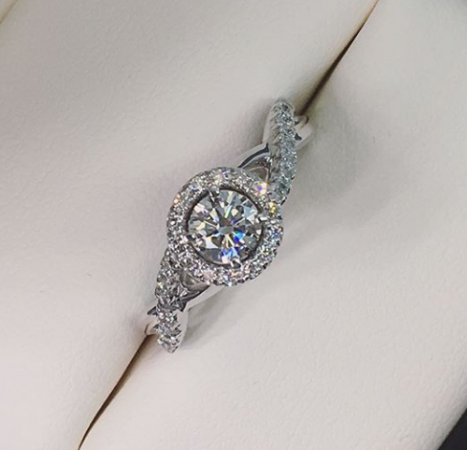 To see more rings with similar patterns and styles on the band, please visit our article on the endless options with side stone engagement rings.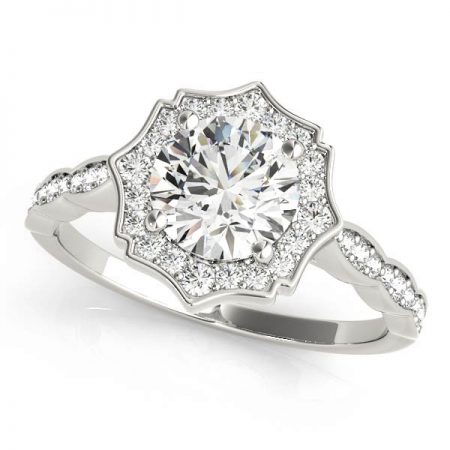 Vintage Flavours 
Last but not least in this list of top Winnipeg engagement ring trends are the always timeless, vintage engagement rings. These rings are often characterized by their complex geometric patterns (especially with art deco engagement rings) and detailed engraving on the band. The popularity of these styles has also been aided by an number of celebrities such as Scarlett Johansson, sporting vintage inspired engagement rings as well as tv shows such as Downton Abbey and The Great Gatsby.
The great thing about vintage style jewelry is that it's style seems to remain timeless and so long as it is kept polished, it can always appear in vogue and make a striking style statement.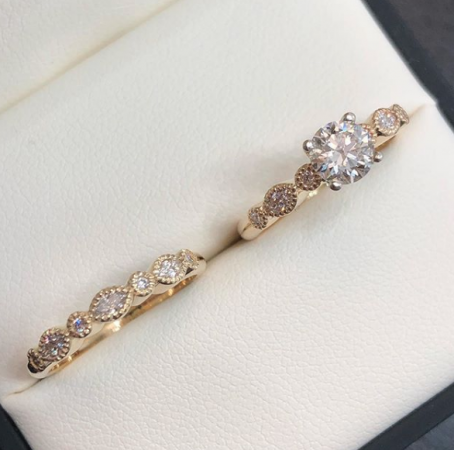 Thanks very much for checking out this article on the 2019 Winnipeg engagement ring trends. We hope you have enjoyed checking out these new styles and perhaps gotten some inspiration for your next custom jewelry design. Feel free to contact us to book your appointment with our designer. In the mean time don't forget to keep in touch by following us on  facebook, twitter or instagram!