At Omori Diamonds inc., we create exceptional custom engagement rings, wedding rings and anniversary rings in Winnipeg. Read on to learn more about our custom process and view some of our favourite custom anniversary ring designs. 
Submit an inquiry to book a free appointment or call us at (204) 951-7040 to talk to an expert. Let's create a masterpiece together!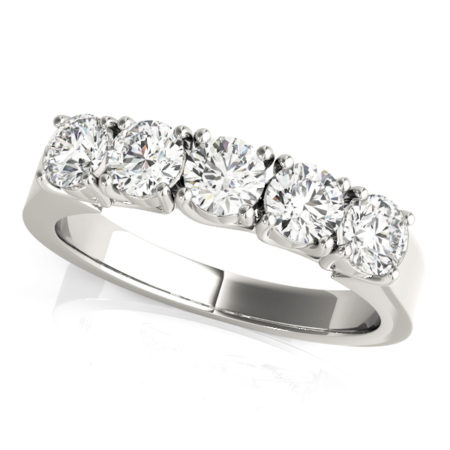 Many couples celebrate their anniversary with the gift of an anniversary ring. While the classic anniversary ring has been the channel set band, as you will see shortly, the style options are truly endless. As a premier custom jewellery designer in Winnipeg, we specialize in helping our clients to uncover their personal style and to create a custom ring that truly expresses their personality. Lets take a look at some of the various styles and gemstone options for you to take inspiration from.
How many stones?
Unlike engagement rings, which often feature one centre diamond, sapphire or precious gemstone, anniversary rings can feature anywhere from three, five, seven or even more diamonds or gemstones! Sometimes the number of stones may hold special significance such as the number of years or decades that you have been married. Other times, couples may choose to have the same number of stones as children that they have together.
Three Stone Anniversary Rings
These anniversary rings symbolize the past, present and future of your relationship together, however they can also hold special meaning to couples who have three children.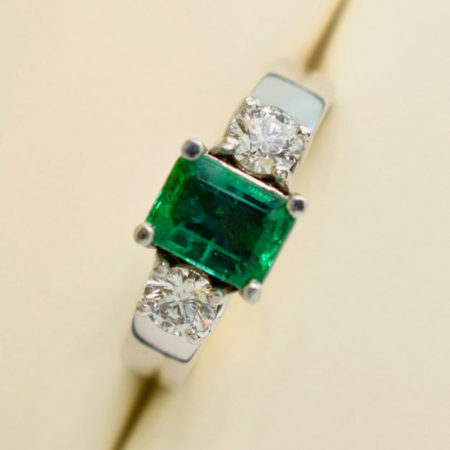 The above three stone anniversary ring features a beautiful emerald as well as two brilliant round diamonds.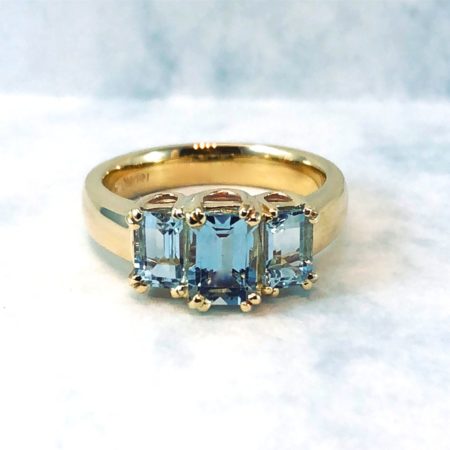 Three stone anniversary rings can also look beautiful with a wide range of coloured gemstones. The above ring features three brilliant aquamarines. These stones can also be a great option for those who are born in March, as they are the birthstone for that month.
Five Stone Sapphire ring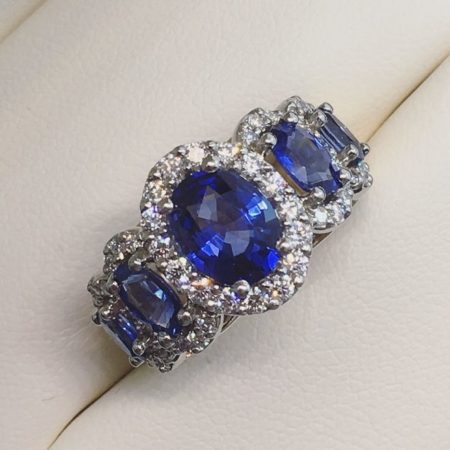 This exceptionally royal custom sapphire ring features five beautiful ceylon sapphires and is reminiscent of Kate Middleton's ring. For those who currently have sapphire engagement rings, a sapphire anniversary ring can certainly be an excellent addition!
Other Precious Gemstones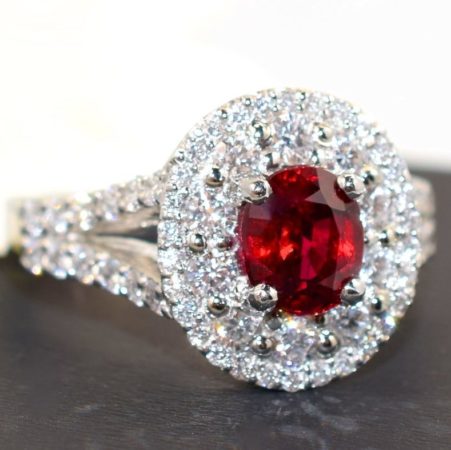 Rubies are also an excellent choice as their deep red colour is a perfect symbol of romance and love. Like sapphires, rubies are also known for their exceptional hardness which means that they will wear very well over time and are a great choice for any piece of jewellery that you plan to wear for many years. The above ruby and platinum custom ring was features a beautiful centre stone surrounded by some of the brightest VVS diamonds imaginable.
Classic Diamond Anniversary Bands
Many couples love the traditional diamond anniversary band and may even wish to create a band which matches their wedding ring to go on the opposite side of their engagement ring. This can easily be accomplished by our award winning jewellery design team. Here are some examples of the classic diamond anniversary rings which you may love.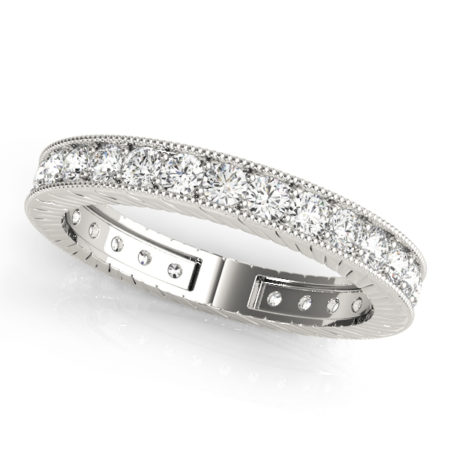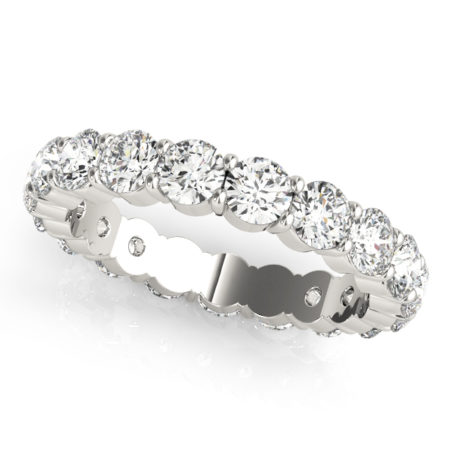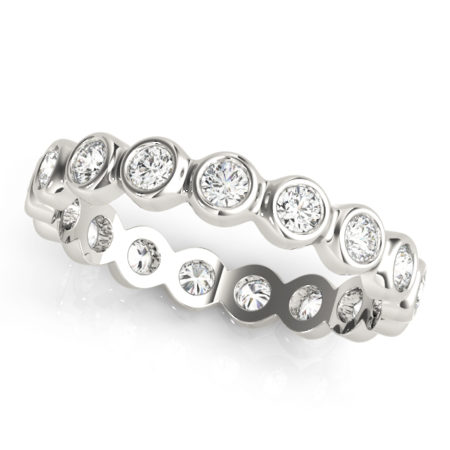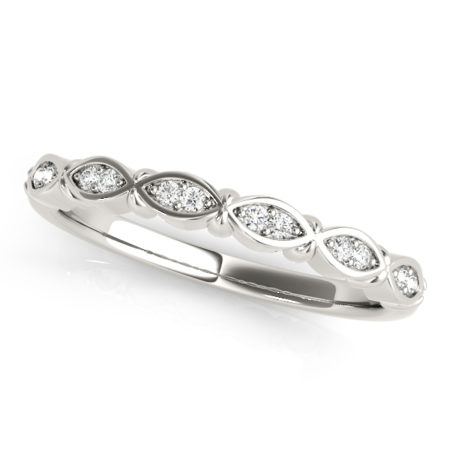 Thank you for reading this article on creating your perfect anniversary ring in Winnipeg. For more style inspiration, head over to our custom jewellery portfolio as well as our facebook, twitter or instagram accounts where we post new photos of our latest projects daily. Also, of you like to take inspiration from your favourite hollywood actors, check out Us Magazines's article on stunning celebrity anniversary rings.
Are you ready to create your perfect anniversary ring in Winnipeg? Book your free appointment with Omori Diamonds inc. now!