In today's article, we will be showing you the most popular engagement rings on instagram at the moment. These range from modern halo engagement rings to more traditional vintage engagement rings and other unique rose gold designs. 
In 2018, social media has become one of the main sources of inspiration for many young couples when it comes time to choose their engagement ring. It seems that over the past while, a few key styles have been very popular. So without any further ado, here are our most popular engagement rings on instagram so far!
Elegant and simple, this solitaire engagement ring, features a unique bridge with claws that wrap around from side to side. If you like this design, make sure you have a look at our article showing off this custom pear diamond solitaire engagement ring.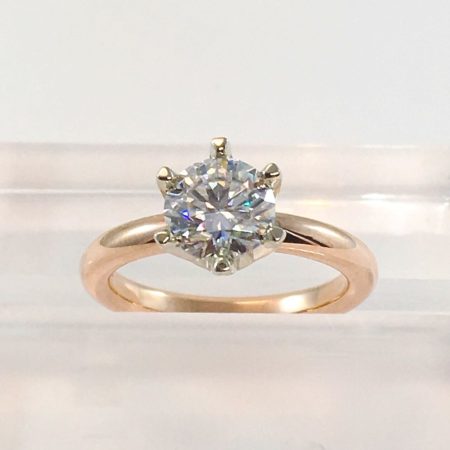 This classic rose gold six claw solitaire engagement ring features a sleek tapered knife edge. As mentioned in previous articles, rose gold engagement rings have been on the rise in popularity for quite some time and show no signs of slowing down!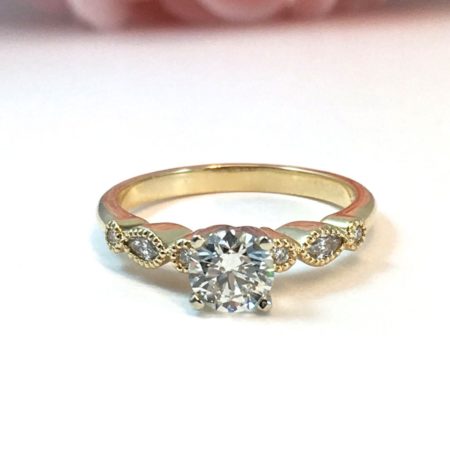 This design gained an enormous amount of popularity on instagram as soon as we posted it due to its detailed vintage styling along the band. As you can see, this yellow gold vintage engagement ring features not only a brilliant round diamond as the centre stone but also two smaller round diamonds and marquise diamonds down the sides for extra sparkle!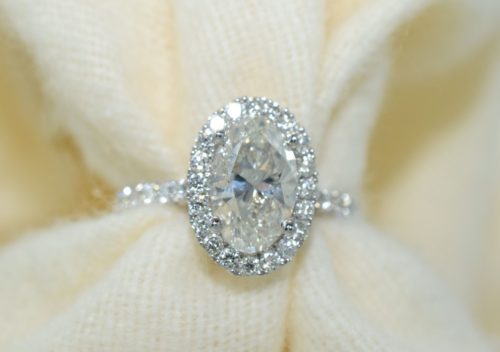 This oval diamond engagement ring features a large centre stone as well as a beautiful diamond halo and delicate side stone band. Its no wonder why this design gained so much attention on our instagram page.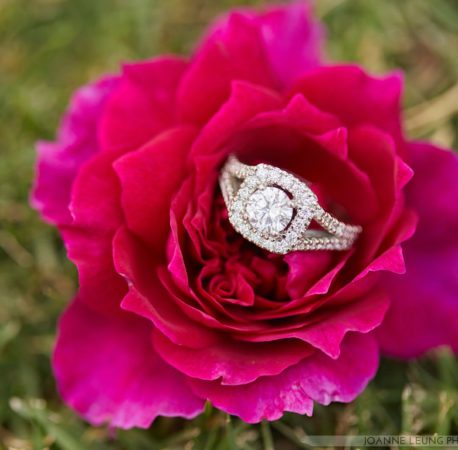 The above photo was sent to us by our clients and was taken by photographer Joanne Leung. Also an instagram favourite, this modern halo engagement ring features a split band, lined with brilliant side diamonds.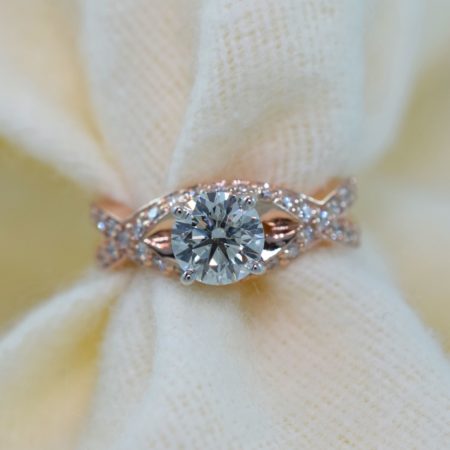 This design was created quite a while back, but still continues to receive likes regularly from people browsing through our design portfolio. This design features a winning combination of rose gold, a winding sidestone band and one heck of an expertly cut centre diamond.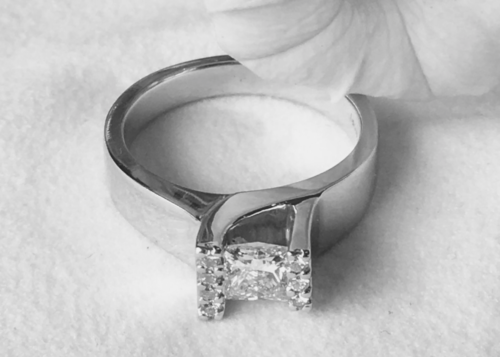 This is a very modern and unique custom princess cut engagement ring that we created for someone close to our family. This design features diamonds on either side of the centre stone creating a partial halo feel, as well as a unique asymmetrical bridge.
Another modern halo design, this engagement ring became an instant favourite on instagram, receiving many likes and comments. Like all Omori pieces, this design features a quality build and a strong setting and claws so that it will be sure to last for many years to come.
Another favourite of this past year, this oval engagement ring features a large centre stone as well as a number of considerably sized side stones set inside of detailed engraved shapes along the band.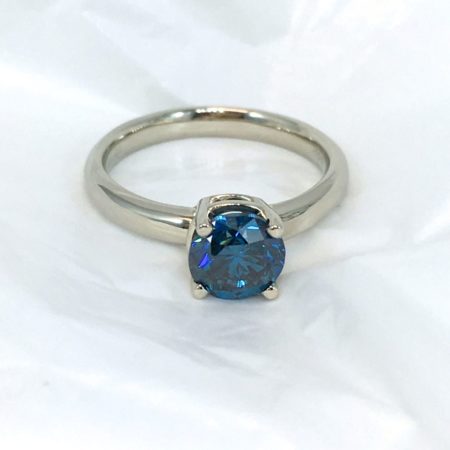 Last but not least, our list of our most popular engagement rings on instagram would not be complete without this custom blue diamond solitaire engagement ring. This design features a simple hand carved band and four claw setting. It is really the exceptionally bright centre stone which draws all the attention.
Thanks again for reading this article showing our most popular engagement rings on instagram. Don't forget to check out our other article on top engagement ring trends of 2018.
Also, for more style inspiration, check out More's article on the best celebrity engagement rings seen on instagram.