In keeping with our discussions on the top engagement ring trends of 2018, today we would like to have a look at the current most popular ring styles in Hollywood. When it comes time to find or create the perfect engagement ring, many couples take inspiration from the styles worn by their favourite celebrities. As 2018 has seen a number of spectacular celebrity engagements and weddings, we thought we would give you a run down of some of the top engagement ring styles seen this year, as well showcase some photos of similar past designs we have created here at Omori Diamonds inc..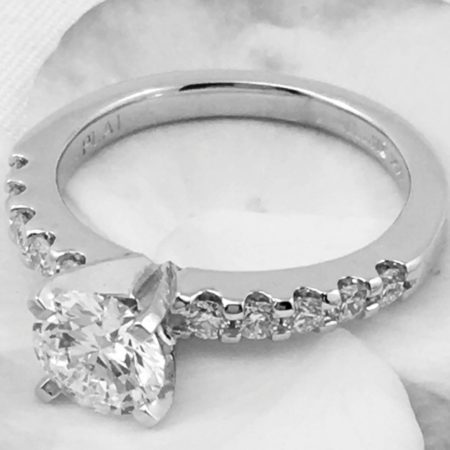 One of the most popular celebrity engagement stories of the summer has been that of supermodel Karlie Kloss and Josh Kushner. The famous Karlie Kloss engagement ring features a stunning large cushion cut diamond centre stone, set in a modern side stone band. We should note that we have seen a rising trend of simple and delicate side stone designs as we have had many requests to create similar side stone engagement ring designs this year.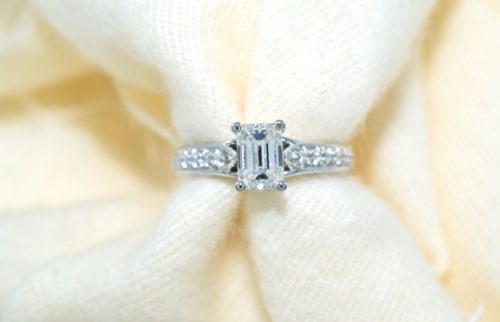 2018 has also seen an increase in popularity of emerald cut diamond engagement rings in hollywood. As a matter of fact both Lea Michaels engagement ring as well as the engagement ring worn by Katherine Mcphee feature large and brilliant emerald cut diamonds. This diamond shape goes great in not only in halo engagement rings and modern styles but also in a variety of vintage engagement ring styles.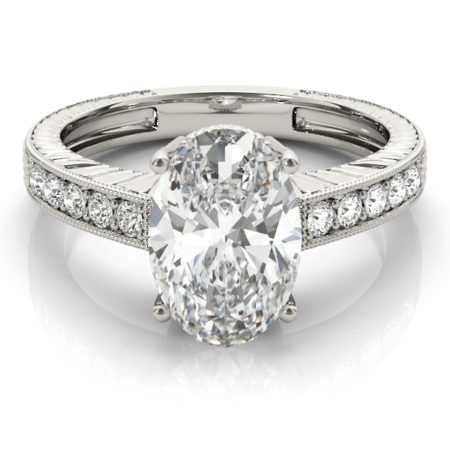 Of coarse this article would not be complete without talking about Hailey Baldwin and Justin Beiber's engagement ring which boasts a very large oval diamond. Their engagement story first became known when Hailey Baldwin posted a photo of them together with their spectacular new ring on here instagram page.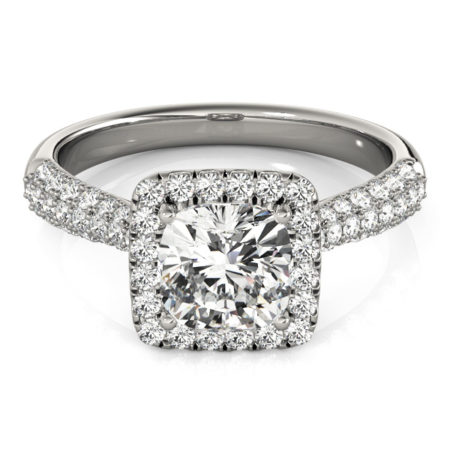 Last but not least, the summer of 2018 has also seen the engagement of actor Joe Lociero and Annihilation star Gina Rodriguez who's engagement took place on a romantic vacation to Mexico. Gina's engagement ring features a large round or cushion cut centre diamond surrounded by a square shaped diamond halo. Square diamond halos are an excellent unique twist on one of the most popular current styles of engagement rings.
Thats it for todays article, we hope you enjoyed learning about some of this summers top celebrity engagement ring styles. Keep in mind that these styles can look beautiful with a large range of diamond styles and shapes. As your personal custom jewellery designer, we can help you to create the perfect custom ring for your partner no matter your budget and style preferences. So feel free to get in touch with us and show us the styles that inspire you so that we can create your very own dream ring!