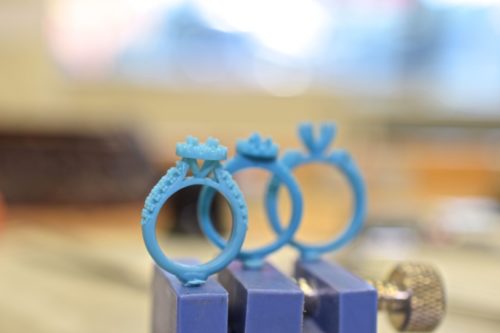 Here at Omori Diamonds inc., we specialize in helping individuals and couples to create their perfect custom rings. Whether it be a custom engagement ring, wedding band, anniversary ring or even a restyling of a previous design, we provide a true custom design experience.
Our clients meet with us for personal design appointment where we discuss a variety of options and taylor the design towards their personal tastes and lifestyle. This can involve suggesting a more sturdy design for someone who works with their hands or making use of computer technology to do fine engraving for those who favour vintage inspired designs. The options are endless.
Once we have gathered some design ideas we usually begin by using computer aided design (CAD) to create some image renderings for the clients approval. At this point they may suggest some changes to be made to the design. Once given the go ahead we will then print out the design in a wax resin which can then be viewed for further approval before casting the design in precious metal and setting the diamonds or gemstones.
This streamlined custom ring design process has allowed us to become one of the top sources for exceptional custom jewellery design and engagement ring in Winnipeg. Here are some of our latest designs which we have created using our clients ideas as inspiration.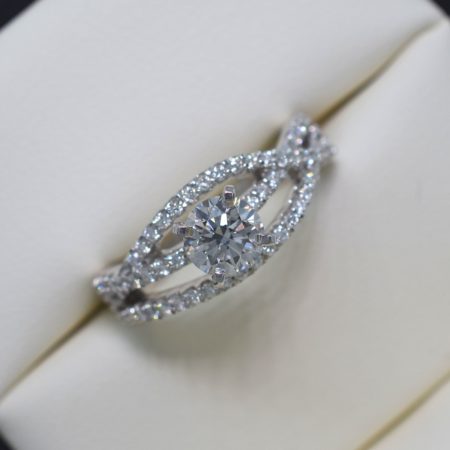 This is an elegant side stone engagement ring which features interlocking bands of diamonds, creating a dazzling effect from all angles.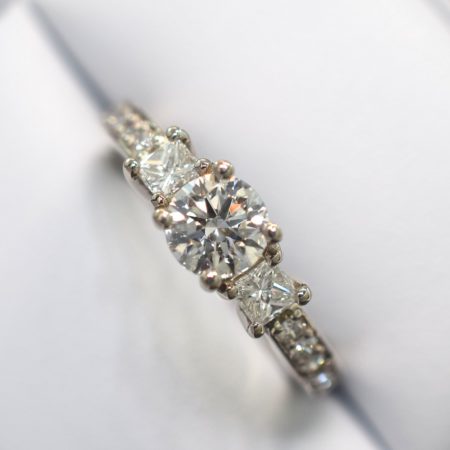 The above design is a custom three stone engagement ring which features a brilliant round centre diamond and two princess cut diamonds on either side.
This anniversary ring features a beautiful columbian emerald as well as two exceptional diamonds.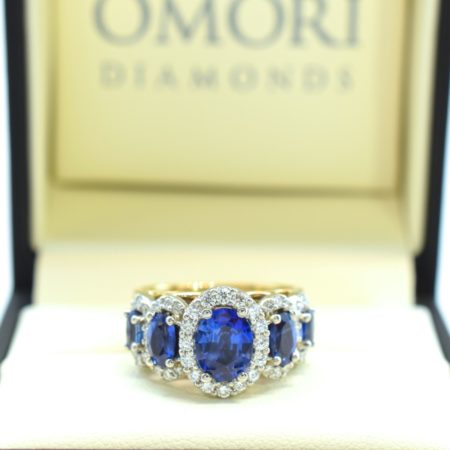 This is one of our most royal looking designs. It features five beautiful oval shaped ceylon sapphires, each surrounded by interlocking diamond halos.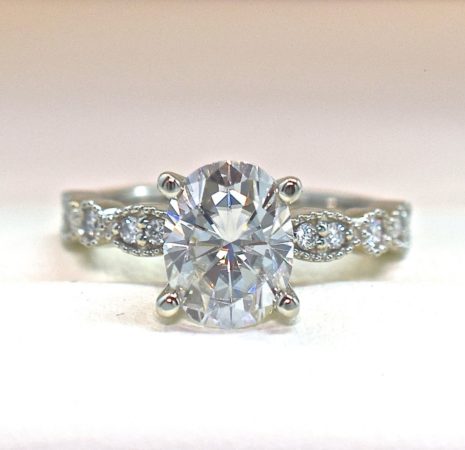 This vintage styled engagement ring not only features a brilliant centre stone, but also is a perfect example of the sort of detailed work that can be done by our expert team using computer aided design.
This unique engagement ring has a winding, vine like band with diamonds down the side.
To view more of our custom rings please visit our custom jewellery page. 
FREE CUSTOM RING CONSULTATION IN WINNIPEG
Are you ready to create a custom ring with an expert designer? Book a free custom ring design consultation with Omori Diamonds inc. now!