We are a jewellery design team specializing in creating fine custom engagement rings in Winnipeg, Manitoba. To book a free appointment, please get in touch with us by calling 204-951-7040 or email us through our contact us page.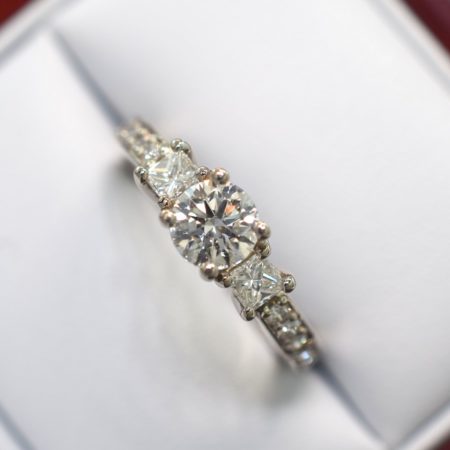 In todays entry of the Omori Diamonds inc., Winnipeg engagement ring journal we would like to show you a special custom three stone ring that we created. This spectacular design features a brilliant round centre diamond as well as two expertly cut princess cut diamonds. To accentuate the sparkle even further, this engagement ring also has a row of smaller diamonds down either side of the band creating a brilliant flash of scintillation and sparkle when worn on the hand.
The design process…
After meeting with the client to discuss some ideas for his perfect ring, we began by creating some computer generated design images (CAD) images. These images allow our clients to see how their design will look when it is finished from a number of different angles. As you can see below, these images provide quite an accurate and realistic look at the design. These images also contain all of the requires proportions and measurements of the ring so that the design can then be printed out in a wax model for further viewing by the client prior to finalizing the design.
The completed design…
After approving the CAD images and wax model we then went on to complete the design by casting it in precious metal. At this point our master gold smith polished the design and set the diamonds. We are very happy to say that both our client ad his fiance love their custom Omori ring.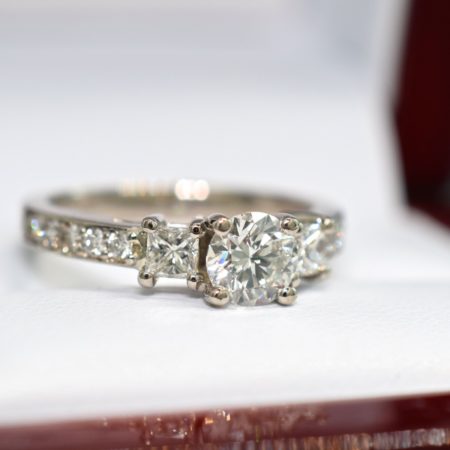 Hearts and arrows diamonds…
As you may have noticed from the photo at the top of this particular engagement ring as well as other photos on our website, many of our diamonds display an interesting pattern within the centre which looks like eight symmetrical points or arrows. These diamonds may also show eight symmetrical heart shapes when viewed from the bottom as well.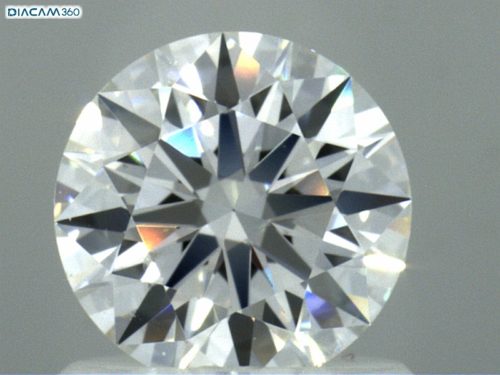 These patters are created when a diamond has been cut using the most skilled and precise craftsmanship. As a matter of fact, very few diamond cutters have the ability to properly cut a diamond with such exceptional symmetry. As you can see from the above diamond, all facets and angels appear to line up perfectly towards the centre point.
This is a diamond which scores excellent in its cut, polish and symmetry. At Omori Diamonds inc., we specialize in diamonds which have been graded excellent in their cut grade as we feel that this is the most important of the 4 C's (clarity, colour, carat and cut) in terms of the effect that it has on the diamonds brilliance. If you would like to learn more about diamond quality and what makes a diamond sparkle, please book a free appointment and come and visit us!
FREE DIAMOND AND DESIGN CONSULTATION IN WINNIPEG
Are you ready to design a custom diamond engagement ring with an expert designer? Book a free custom ring design consultation with Omori Diamonds inc. now!