At Omori Diamonds inc., we specialize in creating exceptional custom engagement rings in Winnipeg, Manitoba. To book an appointment with an expert, please get in touch with us by calling 204-951-7040 or email us through our contact us page.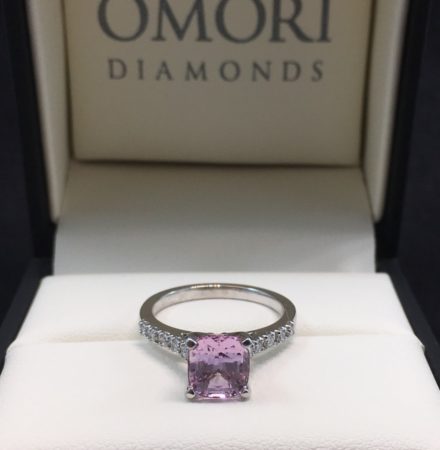 In this entry of the Omori Diamonds inc. Winnipeg engagement ring journal, we are going to show you a  custom engagement ring we created, which features a natural pink sapphire. This is a popular and modern engagement ring style that features a row of brilliant, sparkling diamonds down the sides.
Sapphires are an excellent gemstone choice for a unique engagement ring and are becoming more and more popular as time goes on. This may be due to the increasing popularity of the sapphire rings worn by members of the european families such as Kate Middleton. Read on to learn more about sapphires and about this special custom ring design.
Natural Pink Sapphires…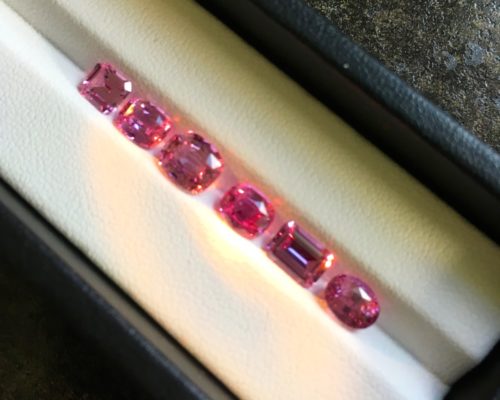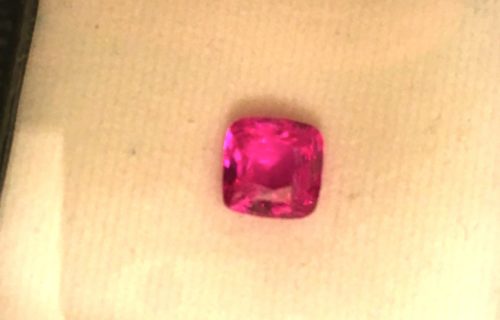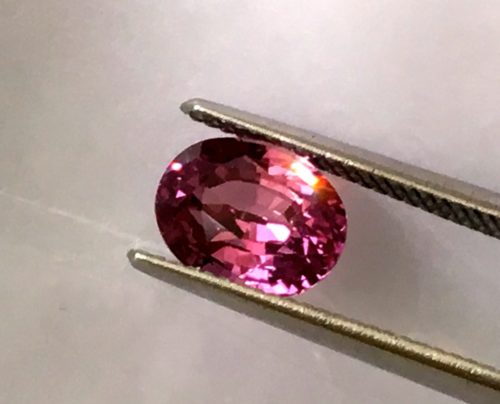 Sapphires are one of the most popular coloured gemstones when it comes to fine jewellery and rank right up there with rubies and emeralds as the top 3 stones of choice. They can range in colour from deep royal blues to lighter purples and violet hues to soft pink. The sapphire is also one of the most durable and hard gemstones next to diamonds, which means they are an excellent choice for engagement rings as they tend to wear very well over time.
As mentioned earlier, they are also the stone of choice for the many of the European and British royal family members. The most popular ring being Lady Diana's and now Kate Middleton's engagement ring which features a beautiful blue Ceylon Sapphire.
When it comes to searching for the perfect sapphire, it is important to choose a stone that has a pleasing and even colour saturation. It is also important that the stone be cut so that it reflects the maximum amount of light back out the top, so that it appears brilliant and bright to the eye. We always aim to get the best and brightest stone possible for our clients and this means carefully looking at every aspect of the stones quality.
To learn more about sapphires, please visit this article by the Gemological Association of America.
More on our latest engagement ring design…
Here's a few more photos of our latest sapphire engagement ring.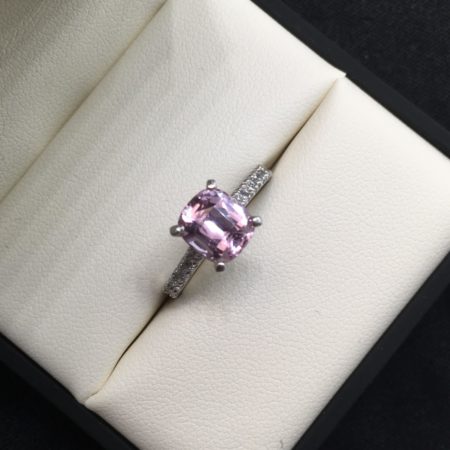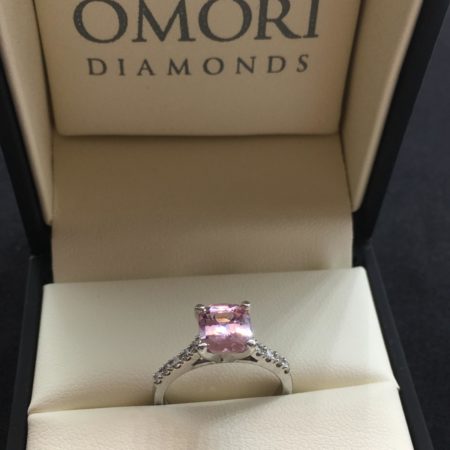 Do you want to see more of this custom made sapphire engagement ring? View the video HERE
Thanks for checking out this entry of our custom ring journal. Please stay tuned for the next entry where we will be showcasing another one of our special custom designs.
FREE CUSTOM ENGAGEMENT RING DESIGN CONSULTATION IN WINNIPEG
Are you ready to design a custom  engagement ring with an expert designer? Book a free custom ring design consultation with Omori Diamonds inc. now!
VIEW OTHER ENTRIES OF OUR WINNIPEG ENGAGEMENT RINGS JOURNAL WHICH FEATURE SAPPHIRES:
Winnipeg Engagement Ring Journal #26: Vintage Sapphire Custom Made Ring
Winnipeg Engagement Ring Journal #8: Vintage Blue Sapphire Engagement Ring