At Omori Diamonds inc., we create fine custom engagement rings in Winnipeg, Manitoba. To book an appointment to create your dream ring with an expert, please get in touch with us by calling 204-951-7040 or email us through our contact us page.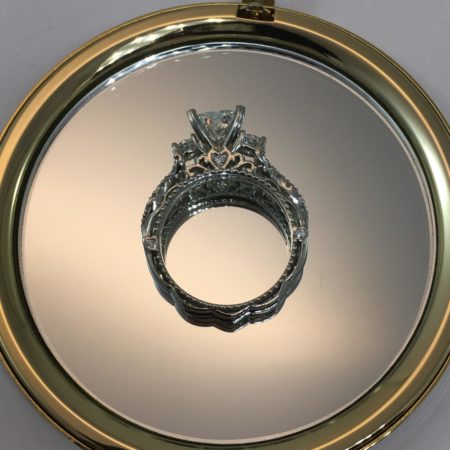 Welcome back to the Omori Diamonds inc. Winnipeg engagement ring journal! In this entry we are going to show you a spectacular custom engagement ring that we created for a special couple. This custom ring features a beautiful heart shaped diamond. This ring also has a number of unique details such as heart shaped claws holding the centre diamond in place as well as some exceptional vintage styled engraving down the sides of the band. As is often the case with such detailed designs, we made use of computer aided design technology (CAD) in order to ensure all of the fine details came out perfectly. Read on to learn more about this custom ring design…
Beginning the design…
Our client approached us with some ideas that he had for a custom engagement ring to give to his girlfriend. We began the consultation as usual, by discussing her style preferences and making note of any designs that she loves. He also showed us some pictures of engagement rings for us to use as inspiration during the custom ring design process. The design was to feature three brilliant diamonds with the centre being a heart shaped diamond.  In this case, we began by creating some CAD images for our client to view and approve.
The design images…
In the case of an engagement ring with such a detailed design, we decided that it was best to begin by creating some computer renderings. These renderings provide the client with an accurate look at how their design will look when it is finished. Another interesting aspect with regards to this stage in the design process, is that the computer data contains all of the measurements for the design so that the shape can easily be 3D printed or carved out of a wax resin which can then be cast in previous metal.
As you can see from the above images, the CAD renderings provide a very accurate representation of the finished engagement ring. At this point in the design process, our clients are able to suggest any adjustments to the ring.
In this case, once our client approved the design, we then went on to have the design 3D printed in a wax resin. This allowed us to show our client a physical representation of his design. We were very pleased to see that he loved seeing his design take shape. He then gave us the go ahead to proceed with the final stages of the design process.
Finalizing the design…
The final stages of ring creation involve having the wax shape cast in precious metal (gold or platinum). At this point our master goldsmith polished the design and set the diamonds. With the ring complete, we then contacted our client to come and pick up his ring. We are very happy to announce that both he and his fiance love their custom Omori engagement ring and they are both happily engaged!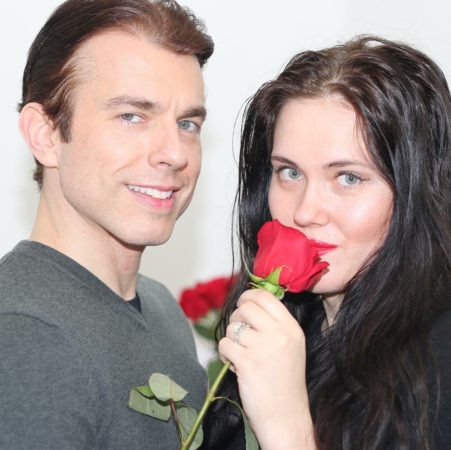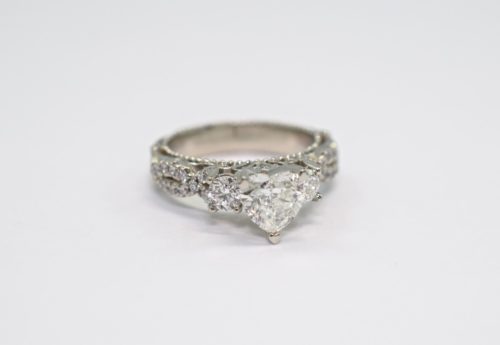 FREE CUSTOM ENGAGEMENT RING DESIGN CONSULTATION IN WINNIPEG
Are you ready to design a custom  engagement ring with an expert designer? Book a free custom ring design consultation with Omori Diamonds inc. now!
CHECK OUT PREVIOUS ENTRIES OF OUR WINNIPEG ENGAGEMENT RING JOURNAL:
Winnipeg engagement ring journal #30: custom tree inspired engagement ring
Winnipeg engagement ring journal #29: platinum vintage engagement ring