We specialize in providing our clients with exceptional custom jewellery, and engagement rings in Winnipeg, Manitoba. To book an appointment to create your very own dream ring with Omori Diamonds inc., please get in touch with us by calling 204-951-7040 or email us through our contact us page.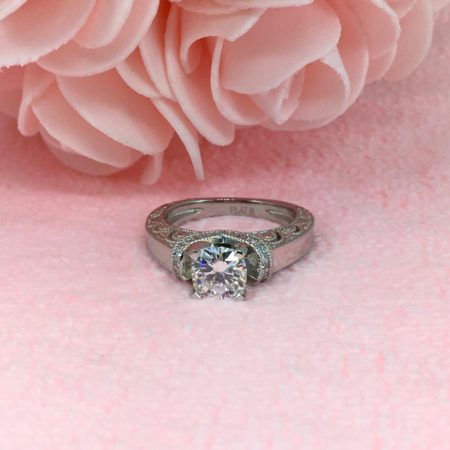 Greetings and welcome to our Winnipeg engagement ring journal where we showcase some of our most recent engagement ring designs. It looks like 2018 has been off to a great start especially with regards to vintage style engagement rings. It seems that these styles are becoming more and more popular perhaps due to their timeless appeal and intricate engraving.
This particular engagement ring design features very detailed engraving both down the front and back of the band as well as around the bridge.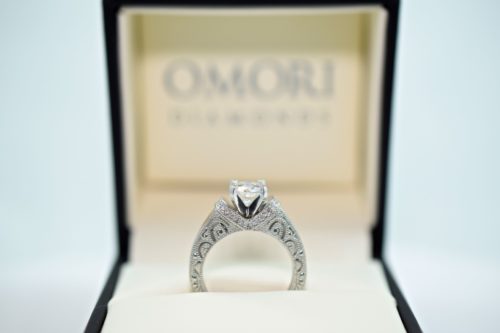 While some of our custom rings can be completed simply by carving the design out of wax, for a design such as this our team made use of CAD (computer aided design) technology. This means that a computer design system was used to create the engraving on the band, at which point the shape of the engagement ring was then 3D printed in a wax resin which was then cast in precious metal (platinum). The end result is a stunning and unique masterpiece with a brilliant centre stone and beautiful eye catching details.
An exceptional proposal…
We are delighted to say that this special couple had a magnificent proposal right beside Mt Fuji in Japan! We are very honoured to have been able to create this ring for them and we are very happy to know that they had a safe trip. On behalf of the Omori family, we would like to extend our best wishes to this couple and their families!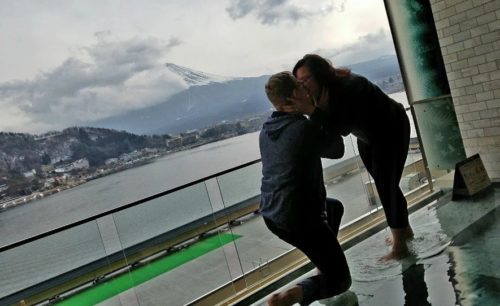 Some info on Platinum…
Platinum is a precious metal known for its white shine and everlasting durability. Due to its malliability, platinum engagement rings can retain their beautiful finish for an incredibly long period of time since any scratches or blemishes that may occur can simply be polished away leaving the ring looking as good as new. Platinum is also an excellent choice due to the fact that it is hypoallergenic and will not result in reactions on the skin.
Learn more about platinum diamond rings. 
FREE ENGAGEMENT RING DESIGN CONSULTATION IN WINNIPEG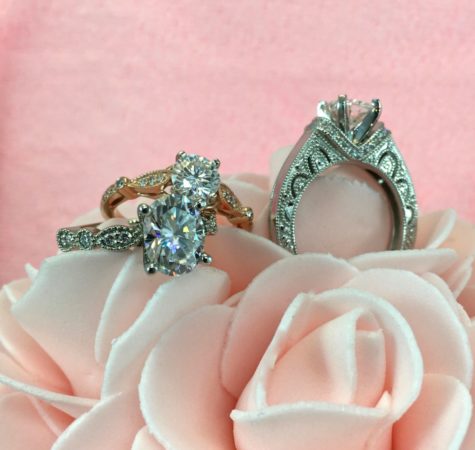 Are you ready to create your very own custom engagement ring from scratch? Book a free ring design consultation with Omori Diamonds inc. now!
Don't forget to browse through our custom jewellery design portfolio and learn more about the jewellery design process behind creating our custom rings.
If you would like a more in depth look at what goes into crafting an Omori jewellery design, please check our our design videos page.