At Omori Diamonds inc. we specialize in providing our clients with exceptional custom jewellery, and engagement rings in Winnipeg, Manitoba. We also craft fine wedding rings, anniversary rings and all other kinds of custom jewellery. Book a free appointment and meet directly with our designer to create your perfect piece.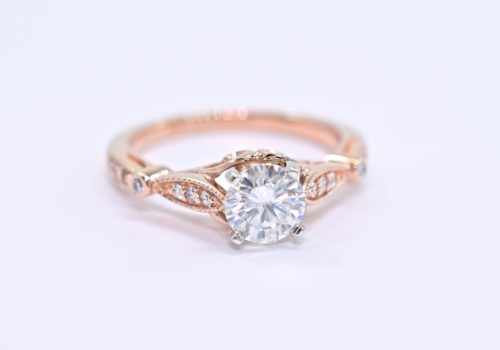 Welcome to our Omori Diamonds inc. Winnipeg engagement ring journal. Today we are showing off a spectacular vintage rose gold engagement ring that was made for a good friend and special client.
This design features elegant engraving and brilliant side stones which help to create a timeless look. As mentioned previously, we have seen a resurgence in both vintage engagement rings and in rose gold engagement rings.
Details on the bridge…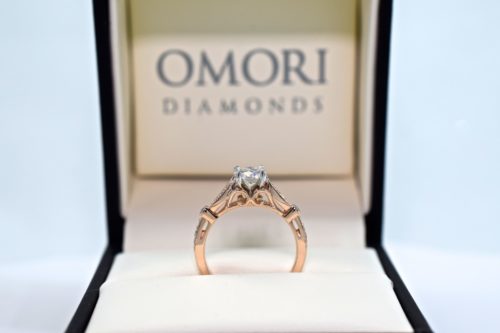 As you can see, this engagement ring looks spectacular not only from the top but also has many special "hidden" details on the bridge.
Want to see more of this detailed rose gold engagement ring? Check out the video HERE
The beauty of rose gold…
Often considered to be the most romantic of gold colours, rose gold looks great in both modern halo engagement rings and in more traditional styled vintage engagement rings. The soft pink colour is created by alloying pure gold with copper. As a result of the strength of the copper, rose gold is a very durable metal and wears very well over time. It also looks great with all skin tones.
So many style options…
Here are some examples of rose gold engagement rings that we have created for couples. These designs help to demonstrate the versatility of rose gold.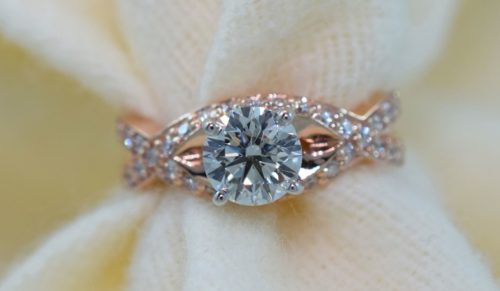 Here is another custom rose gold side stone engagement ring that we created a while back. This design features a criss cross pattern on the band which helps to draw attention to the spectacular centre diamond which has been cut to spectacular perfection.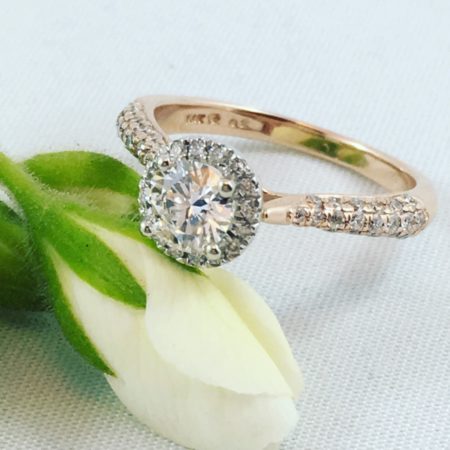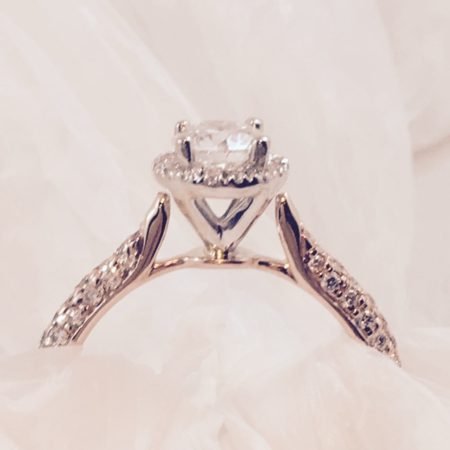 The above pictures show a modern halo engagement ring which also features a row of shimmering diamonds down either side.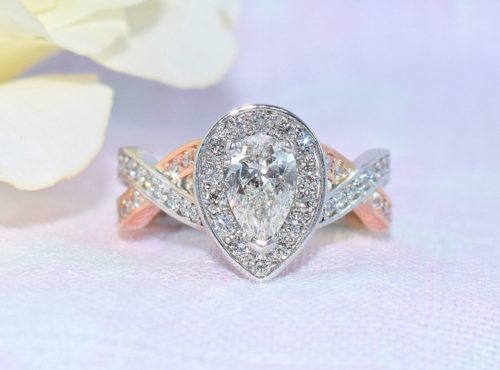 This unique pear diamond engagement ring features both rose and white gold. By winding the contrasting bands together, we were able to create a striking and one of a kind look to this spectacular ring. The diamond halo helps to accentuate the size of the centre stone and create a band of sparkles.
Love pear shaped diamonds? Check out this pear diamond solitaire engagement ring.
Detailed engraving and vintage styling…
Here are a few examples of vintage style engagement rings that we have created. As you can see, what sets these designs apart is their detailed engraving and elegant features on the band. These designs can look great with rose, white and yellow gold as well as platinum.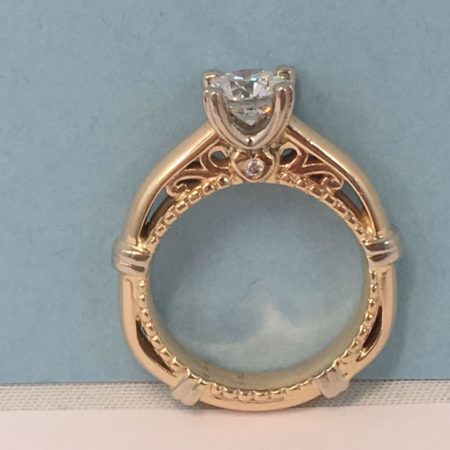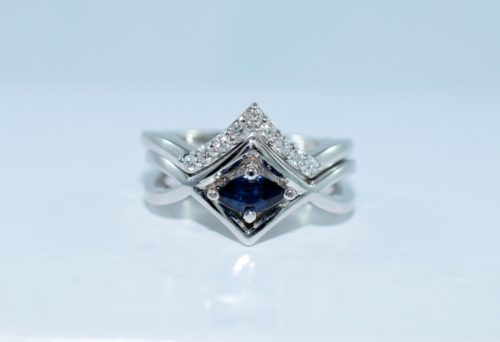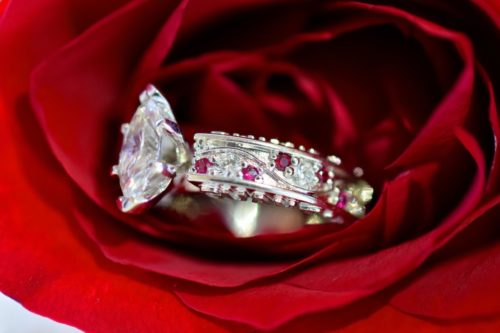 FREE ENGAGEMENT RING CONSULTATION IN WINNIPEG
Are you ready to create your very own engagement ring from scratch? Book a free ring design consultation with Omori Diamonds inc. now!
Don't forget to browse our custom jewellery design portfolio and learn more about the design process behind creating our jewellery pieces.
If you would like a more in depth look at what goes into creating an Omori design, please check our our design videos page.