At Omori Diamonds inc., we create fine custom jewellery, and engagement rings in Winnipeg. We also specialize in making custom wedding rings, pendants and all other kinds of custom jewellery. Book a free appointment and meet directly with our jewellery designer to create something special that will last a lifetime. 
Book a free consultation or call us at (204) 951-7040 to begin the creation of your dream ring!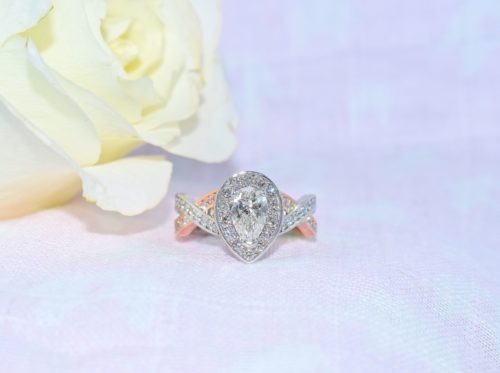 It has never been easier to design a bright and beautiful custom engagement ring in Winnipeg. We offer a streamlined custom jewellery creation process, designed to bring you the perfect ring or piece of fine jewellery. At, Omori Diamonds inc., we meet with you directly to discuss ideas and help you to create a unique engagement ring or piece of custom jewellery for you or your loved one.
Examples of our work…
Custom engagement rings:
Other custom jewellery designs and custom rings:
As you can see from the above examples, we enjoy working on a diverse range of custom jewellery projects, of all styles. We would now like to talk a bit about our custom process.
STEP 1: CLIENT CONSULTATION
Simply get in touch by giving us a call at (204) 951-7040 or email at info@omori.ca and tell us a bit about the design you are wanting to create, and to book an appointment with our expert diamond specialist and jewellery designer. You can also fill out our online contact form.
If you are searching for a special kind of diamond, sapphire or gemstone, please tell us as much information as you can about what you are looking for (size, shape, cut, budget).
Due to our modest office and small staff roster, we are able to offer very competitive pricing on all of our diamonds and gems, which are sourced directly for each client. This reduces our overhead allowing us to provide you with an excellent price and level of customization.
STEP 2: CREATING YOUR MASTERPIECE
After booking your appointment, meet us at our office space located close to downtown Winnipeg, where we will further discuss any ideas you have for your perfect custom jewellery piece or engagement ring.
After we decide on a concept together, we will create some computer aided design (CAD) images to show you of your piece. This will allow you to see what your custom jewellery piece will look like from a variety of angles, and to suggest any changes to the design.
We will also create the design in wax so that you can see a 3D representation of your piece before it is finalized.
SaveSave
STEP 3 : RECEIVE YOUR MASTERPIECE
Our expert team of goldsmiths and jewellery designers will build your design from scratch. The design will be cast in precious metal and the stones will be set. Once your engagement ring or piece of custom jewellery is finished, we will contact you to come pick up your piece of fine jewellery!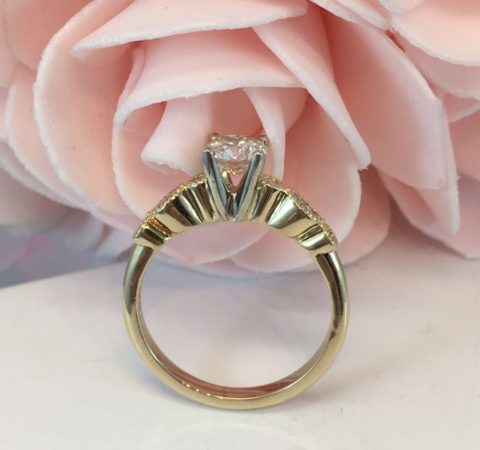 FREE CUSTOM JEWELLERY CONSULTATION IN WINNIPEG
Are you ready to design a custom ring from scratch? Book a free ring design consultation with Omori Diamonds inc. now!
SaveSave
SaveSaveSaveSave
SaveSaveSaveSave
SaveSave
SaveSave