At Omori Diamonds inc., we create fine custom jewellery, wedding rings and engagement rings in Winnipeg. We have a access to an excellent selection of wholesale Sapphires, Rubies, Diamonds and other coloured stones. Book a free appointment and meet directly with our custom ring designer to create something special that will last a lifetime. 
Book a free consultation or call us at (204) 951-7040 to talk to an expert. Let's create a masterpiece together!
Gemstone Engagement Rings…
Did you know that engagement rings featuring precious gemstones such as sapphires and rubies are increasing in popularity in the past number of years?
Many couples are choosing from the large variety of precious gemstones available, when it comes time to pick the centre stone for their engagement ring. Gemstones are a great choice for those who love to stand out, and who favour bright and brilliant colours.
Sapphire Engagement Rings…
The sapphire has long been a favourite among European royal families when it comes to engagement rings. For this reason, we often call the Ceylon Sapphire, the "royal engagement ring stone".  Sapphires are known for their versatility, as they can look magnificent in a vast range of styles including halo engagement rings, as well as in vintage engagement ring designs, and even artistic, modern engagement ring designs. 
Another important characteristic of Sapphires, is their hardness. Next to diamonds, sapphires are one of the hardest gemstones available. This means that they are an excellent choice when it comes to both wedding rings and engagement rings, or any other jewellery that you plan to wear for many years. They are incredibly durable and not susceptible to chipping or breaking.
Custom Sapphire Designs
Here are a few custom designs that feature sapphires, which we have created.
Our Engagement Ring Catalogue
Aside from our custom jewellery designs, we also have an excellent catalogue of pre-designed engagement ring styles, which can be set with a variety of precious gemstones, from sapphires to rubies and many others.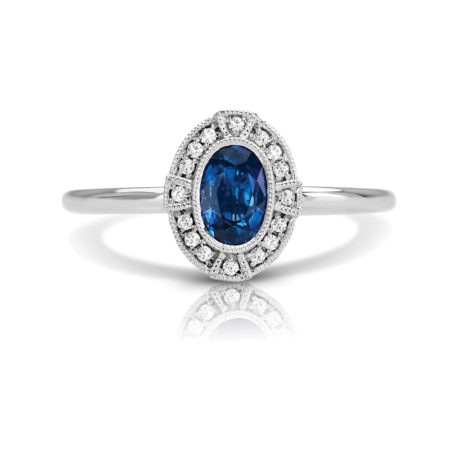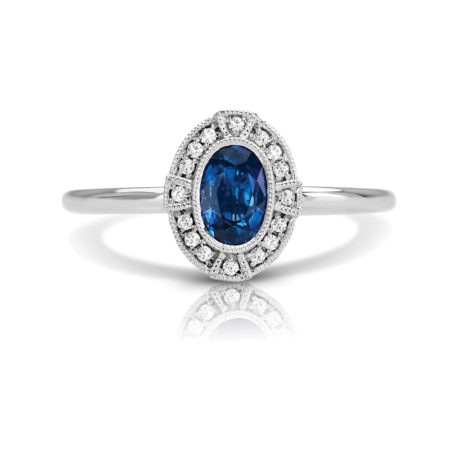 SaveSaveSaveSave
SaveSave
Ruby Engagement Rings…
Rubies are one of the most popular choices for non-diamond engagement rings. This is due not only to their memorable red colour, but also their exceptional hardness. Rubies belong to the mineral family, corundum. Corundum is a crystalline form of aluminum oxide. Like sapphires, rubies are incredibly hard and durable and score a 9.0 on the Mohs scale of mineral hardness. Diamonds are at the top of the scale with a solid 10, meaning that all three stones, make for excellent choices when it comes to choosing a an engagement ring, wedding ring or anniversary ring.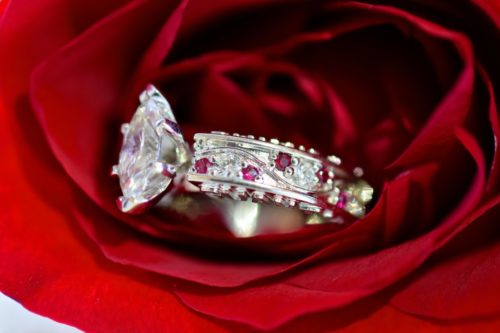 SaveSave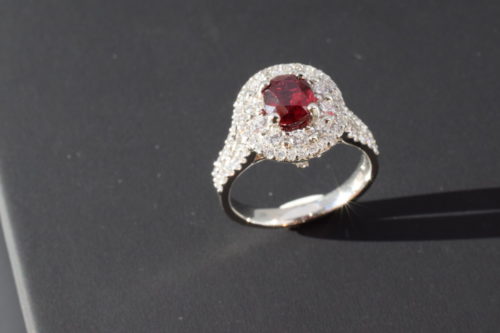 SaveSave
FREE CUSTOM ENGAGEMENT RING DESIGN CONSULTATION IN WINNIPEG
Are you ready to design a custom diamond engagement ring from scratch? Book a free ring design consultation with Omori Diamonds inc. now!
CHECK OUT PAST ENTRIES OF THE WINNIPEG ENGAGEMENT RINGS JOURNAL:
Winnipeg Engagement Ring Journal #15: Unique Sapphire & Diamond Engagement and Wedding Ring
Winnipeg Engagement Rings Journal #14: Pear Diamond Halo Engagement Ring
Winnipeg Engagement Ring Journal #13: Pear Shaped Diamond Engagement Ring w/ Rose Gold
Winnipeg Engagement Ring Journal #12: Custom Floral Sapphire Engagement Ring
Winnipeg Engagement Ring Journal #11: Unique Custom Rudy and Diamond Ring
SaveSave
SaveSave
SaveSave
SaveSave
SaveSave