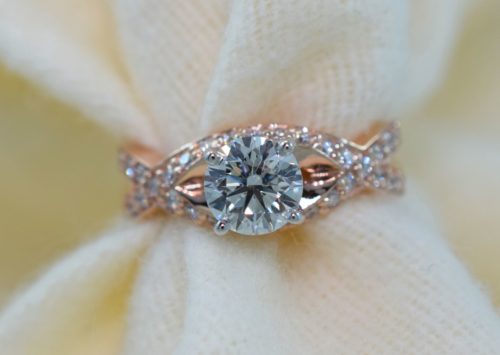 In this entry of our custom engagement ring journal, we are going to show you a spectacular design that we created a few months ago. The client came to us with some great ideas for a custom engagement ring that he wanted to have created for his fiancé. As is often the case, we began the process by helping the client to select a bright and beautiful G.I.A. certified ideal cut diamond. We often begin this way, as the diamond will usually make up the largest portion of the client's budget. Once we source the absolute largest and brightest diamond for the client, we will then build the specifications of the engagement ring to fit the diamond perfectly.
Once the diamond was selected we began creating some computerized (CAD) sketches for the client to see.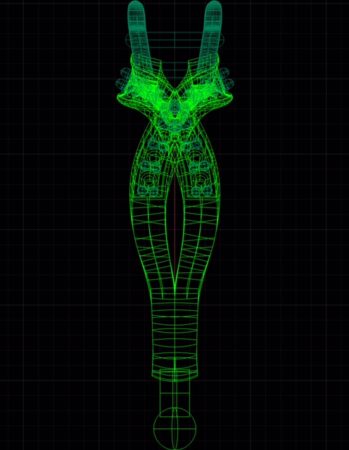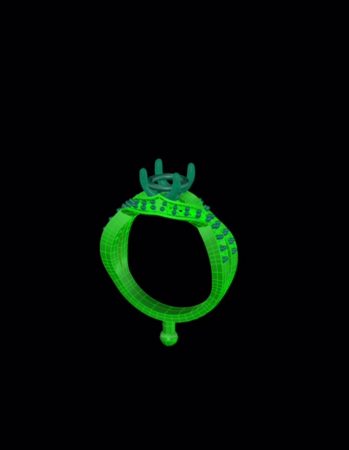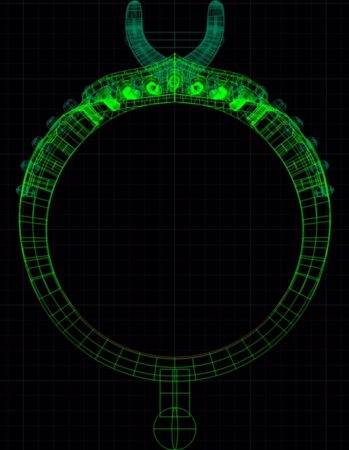 During this stage of the custom engagement ring design process, the client may decide on some changes to be made to the design. This is easily accomplished, at which point we will create some new CAD sketches for them to approve before we advance to the next stage of printing out the 3D wax shape of the design.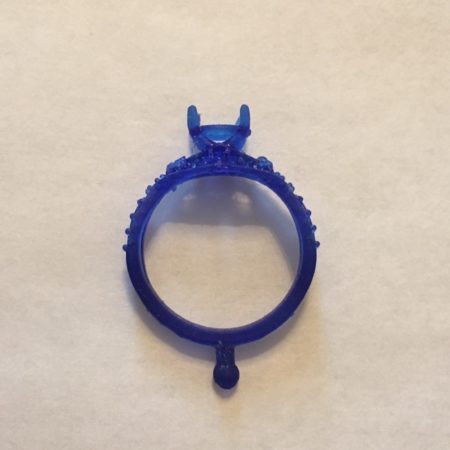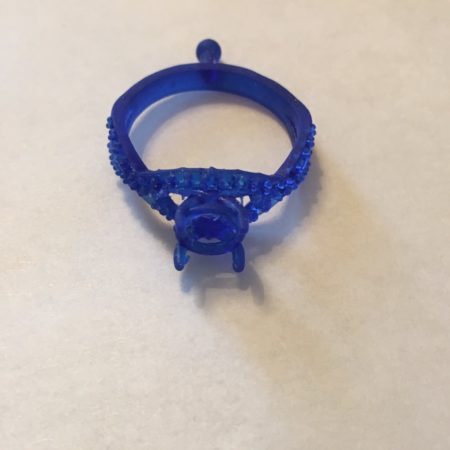 Once the wax design is created we will often have the client come in to view their custom engagement ring design in person. This is a very enjoyable and meaningful stage in the process, as it allows them to see their design truly coming to life. Once they have viewed their design and our team is ready to advance to the next stage, we begin the final stage in the engagement ring creation process.
During the final stage, the wax design is cast in precious metal (in this case, rose gold) which is then polished to perfection and the diamonds are set. With the engagement ring completed, we will then contact the client to come in and pick up their design so that they can start planning their perfect proposal!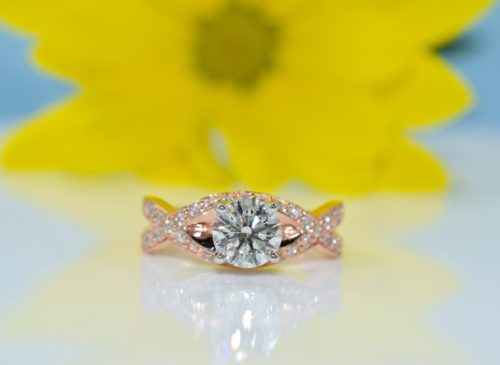 Want to see more of this rose gold engagement ring design? Watch the video here.
FREE CUSTOM ENGAGEMENT RING CONSULTATION IN WINNIPEG
Are you ready to design a custom diamond ring from scratch? Book a free diamond ring design consultation with Omori Diamonds inc. now!
SaveSave