Custom Diamond Halo Engagement Ring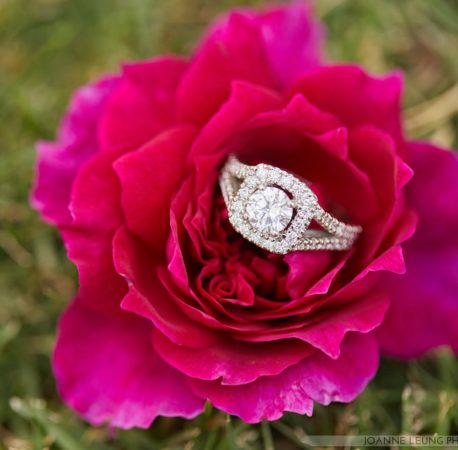 In this entry of our Custom Engagement Ring Journal series we are going to talk about a very special design that we created. For this design, the client came to us with some ideas for a halo engagement ring for his fiancé. As in many cases, we began the process by discussing his ideas as well as making suggestions and then began creating some images thought the use of CAD (computer aided design).
CAD images give the client the ability to see what their design will look like from many angles. They also allow us to make any required adjustments or changes.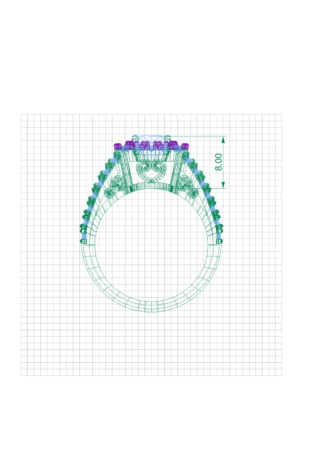 Aside from the standard computerized line drawings, we are also able to generate an accurate representation of what the engagement ring will look like when it is finished, as seen below.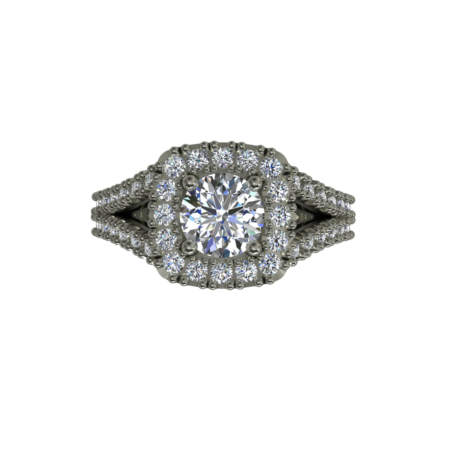 Once the client approved the CAD images, we printed out the design using a 3D printer, which created the shape in a wax resin. This allows the client to see their design in 3D and to get an idea of what their engagement ring will look like when it is finished. The client was very happy with their design and so we moved on to the next stage and had the design cast in precious metal.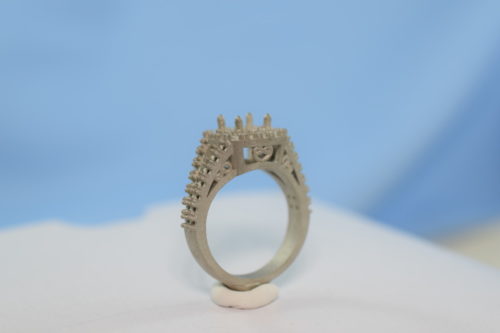 After the design was cast, our goldsmith polished the design and set the diamonds. As you can see, the end result was spectacular and both our client, and his fiancé loved their custom Omori engagement ring.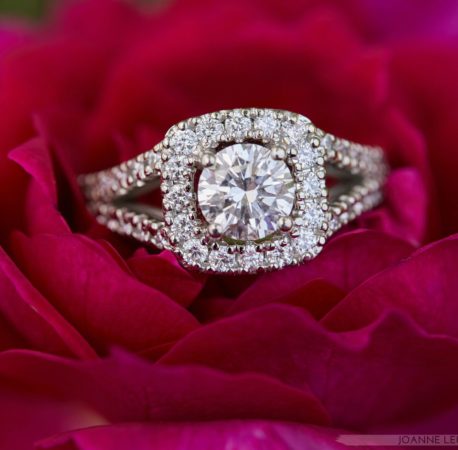 FREE CUSTOM ENGAGEMENT RING CONSULTATION IN WINNIPEG
Are you ready to design a custom diamond ring from scratch? Book a free diamond ring design consultation with Omori Diamonds inc. now!
SaveSave
SaveSave