Popular Engagement Ring Trends for 2017 
Here at Omori Diamonds inc. in Winnipeg, Manitoba we spend most of our time creating unique custom engagement rings for clients. One of the best parts of our day is getting to exchange creative ideas with our clients and hearing about the styles that excite them the most. Often, when it comes to creating an engagement ring, clients will send us pictures of their favourite designs. We will use these for inspiration when we go about building their ring from the ground up.
Although the year is still young, we have started to notice some exciting trends which we expect to be strong throughout this year and far beyond!
Hidden Gems and Surprise Details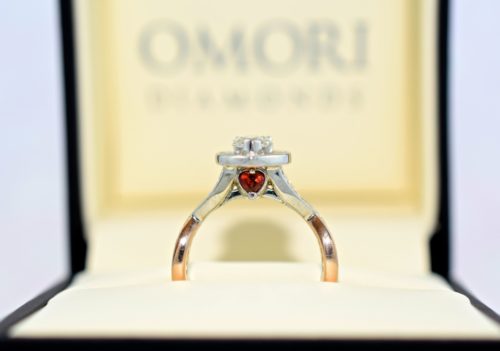 With a rise in interest in customizing their engagement ring, many couples are choosing to include little hidden gems and surprises in their engagement ring design. These details tend to be less about dazzling others and act more as a meaningful reminder of love for the wearer. These can include such things as: heart shaped diamonds or gems under the setting or even meaningful engravings on the inside of the band.
Twisting and Vine-styled bands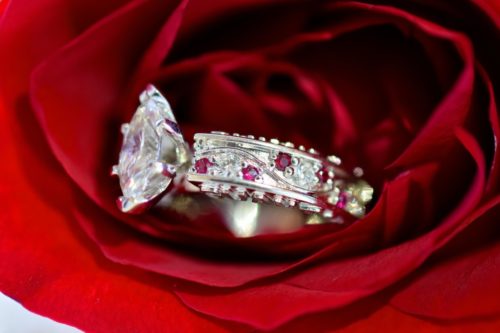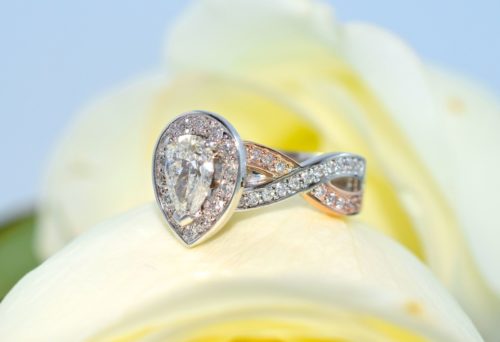 Another popular engagement ring trend favoured by couples in 2017 has been the twisting or woven silhouette down the sides of the ring band. Often thought to symbolize infinite love and intertwining destiny, this makes for a romantic and sentimental choice.
Delicate Details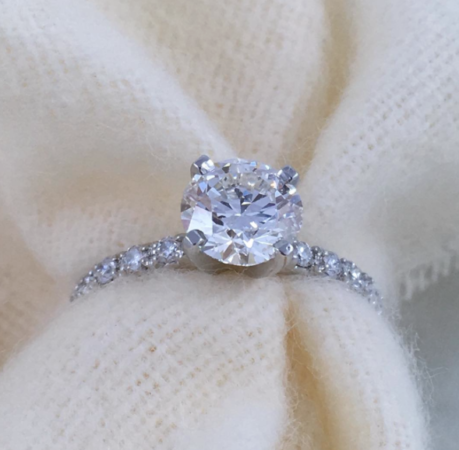 As of late, there has been a definite return to elegant and thin bands in both engagement rings and wedding ring designs. These often feature numerous sparkling diamonds down the sides to accentuate the brighteness of the centre stone.
Multi-coloured gemstone Engagement Rings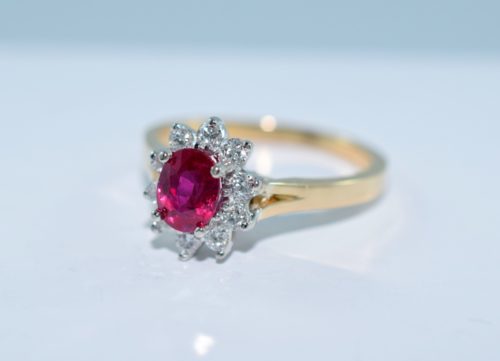 From sapphire engagement rings to ruby designs set in yellow gold, it seems many couples are loving the joyful brightness of multi-coloured rings. Couples who love blue often opt for engagement rings that feature Ceylon sapphires or even aquamarines.
FUN FACT: 
Did you know that the Ceylon sapphire is often thought of as the Royal Engagement Ring Stone as it is a favourite of most of the royal families in Britain and Europe? 
To learn more about precious gemstones, check out the 4 c's blog on the G.I.A. website
Fancy Cut Diamond Engagement Rings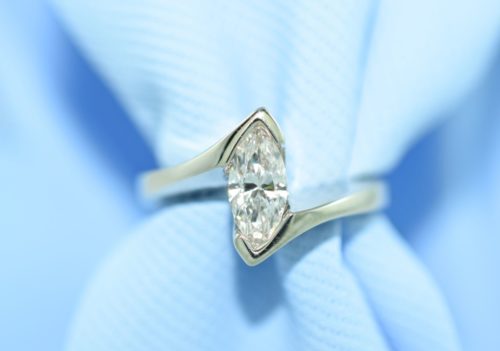 While round diamonds have always been the classic, many couples are choosing to stand out with a variety of fancy diamond cuts and shapes. Princess shaped diamonds have always been a favourite, especially in the famous Tiffany rings. Pear and Marquise shaped diamonds are also growing in popularity, especially with regards to both solitaire and halo engagement rings.
An advantage of Marquise shaped diamonds is that their elongated shape can lead to "more bang for your buck", in regards to being the largest looking diamond when worn on the hand, as it is the longest shape for a given carat weight. Pear shaped diamonds are also a great choice for people who love the tear drop end, but also want the rounded contour.
To learn more about diamond shapes check out our other articles on: Marquise Shaped Diamonds as well as our Guide To Diamond Shapes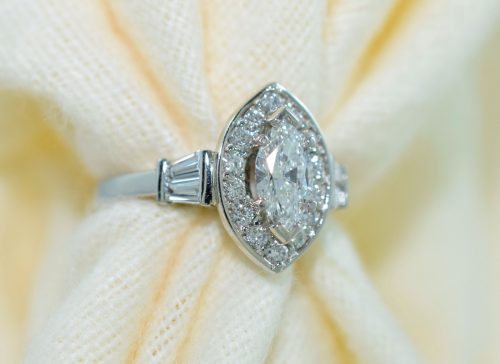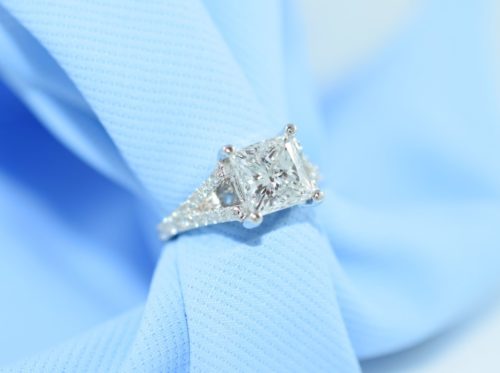 What are your favourite ring styles? Let us know in the comments below or on our Facebook, Twitter or Instagram.
Also, don't forget to check out our other articles on : Custom Engagement Rings, Diamonds in Manitoba, and the Top 5 engagement ring trends of 2016
Omori Diamonds inc. specializes in fine custom jewellery and engagement rings in Winnipeg, Manitoba. To book a friendly, free, consultation please send s an email at info@omori.ca or call (204) 951-7040